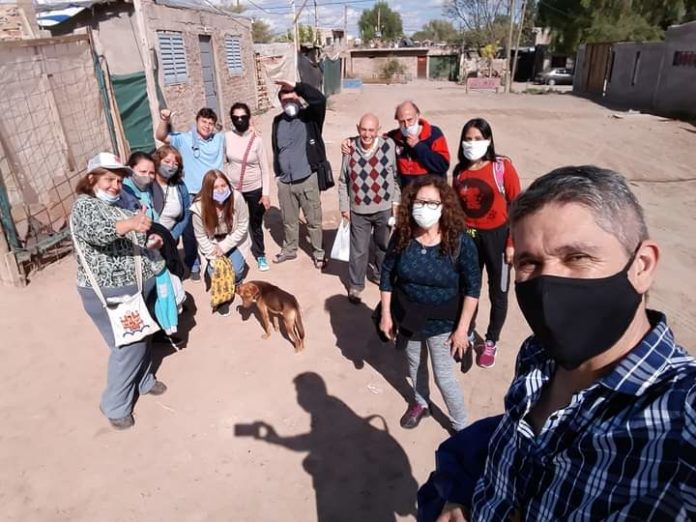 In 2019, in the parish of Cristo Rey in Mendoza, Argentina, the Redemptorist Lay Community began to take shape.
The congregation had to leave Mendoza, but a group of committed lay people, who have the Redemptorist charism rooted in our hearts and because of the impulse to the shared mission from the lay received in the last provincial chapter, we continued to walk forward as missionary disciples.
Thus, during the year 2020, we were strengthened and confirmed as a Lay Redemptorist Community, thanks to a common discernment and the constant accompaniment of the Congregation members. From there, the challenge arose to begin a new mission in peripheral neighbourhoods in response to the ardent desire to bring to the poorest and most abandoned the proclamation of the abundant redemption that is in Christ.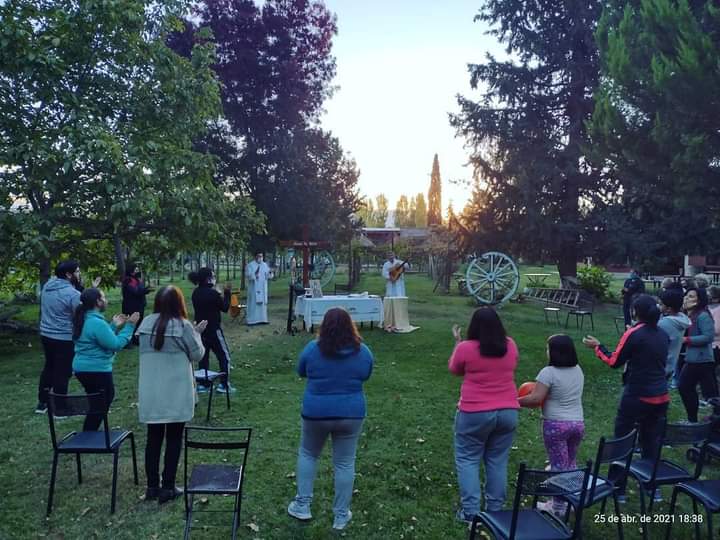 The present pandemic seemed to be a great obstacle to the mission. However, with intense community prayer, faithful listening and guidance of the Holy Spirit, we held an itinerary of virtual meetings where we planned the new missionary project, defined objectives, dates, place of mission, activities, etc. The prelude to the mission was the material collaboration that our young people have maintained since 2019 with a local soup kitchen that assists several needy families; this was the first contact with the place. The church's need to awaken the faith in these families was observed with an evangelistic outlook.
We started with the mission in February of this year, complying with the protocols laid down by the regional health ministry. Every week we visit the families in the two neighbourhoods assigned to us by Father Alberto, the diocesan parish priest supporting the Lay Community by giving impetus to the project in his jurisdiction.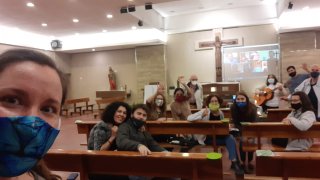 One of the objectives we seek to achieve is to create a link between the families of the neighbourhoods and the local chapel, Our Lady of Lourdes. The community meeting in front of the Blessed Sacrament and Our Lady of Perpetual Help is essential before starting the missionary day. As a community, we pray to our Redeemer so that each family truly receives his presence. The encounters with the local people are very warm as we are received very well; although at first, they are surprised, they are then confident and receive the message of faith, hope and joy with great respect. We hope to continue the mission in 2021 and 2022 on an ongoing basis, as health protocols permit.
The Redemptorist presence continues in Mendoza, this time through a Lay Community that embraces this charism with love and commitment that flows from the open heart of our beloved Redeemer.
Lay Redemptorist Community-Mendoza