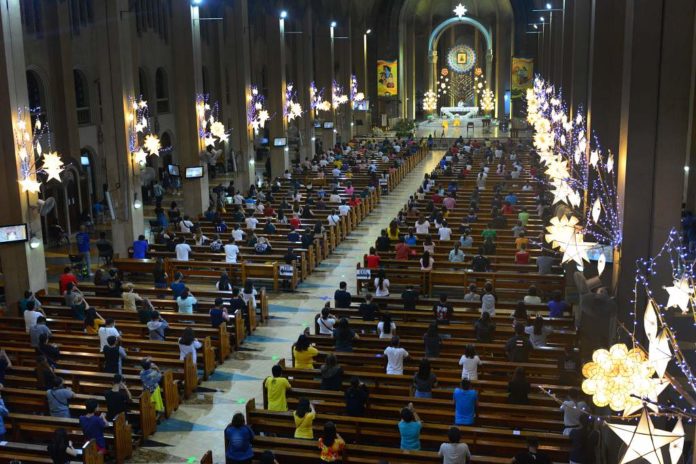 (Philippine) Catholic devotees flock to the National Shrine of Our Mother of Perpetual Help, or the Baclaran Church, in Paranaque to attend Ash Wednesday rites as COVID-19 restrictions ease in the National Capital Region.
Religious gatherings have been allowed at 100 per cent capacity in areas placed under Alert Level 1.
Thousands of Filipinos flocked to churches to observe Ash Wednesday, with Catholic priests and nuns daubing their foreheads with a cross for the first time since the start of the coronavirus pandemic.
Devotees wearing masks began lining up outside Baclaran Church in Manila before dawn to receive the ash cross on their foreheads — a ritual signals the beginning of Lent.
Churches have sprinkled it in people's hair in the past two years due to anti-Covid measures.
Since early 2020 most devotees have been forced to follow church services online, and major religious festivals have been curtailed or cancelled due to strict social-distancing rules. Most restrictions have been removed, allowing places of worship, restaurants and public transport to operate at full capacity.
Local church officials gave the green light for the "imposition of ashes on the forehead" to resume on Wednesday, but sprinkling the powdery residue in hair was still allowed.
"One of the tragedies of Covid-19 is it separated us," said Father Victorino Cueto, the rector of Baclaran Church.
"When we put the ash on the forehead, it means that we are really reaching out to one another, in faith and in love."
(france24.com and others)
Before Covid 19
In Manila, Wednesdays are popularly called "Baclaran Day" due to congested roads brought on by pilgrims to the shrine. Thousands of devotees flood the National Shrine of Baclaran every Wednesday to attend Mass and pray the Novena to Our Mother of Perpetual Help. There are 5 Masses and 13 Novena Services every Wednesday.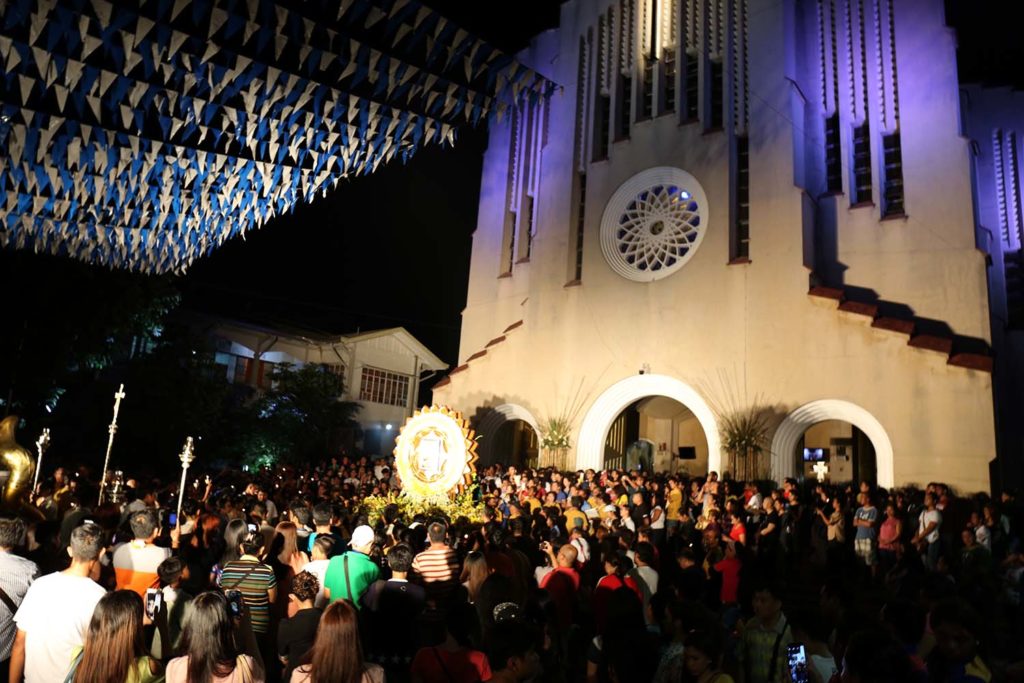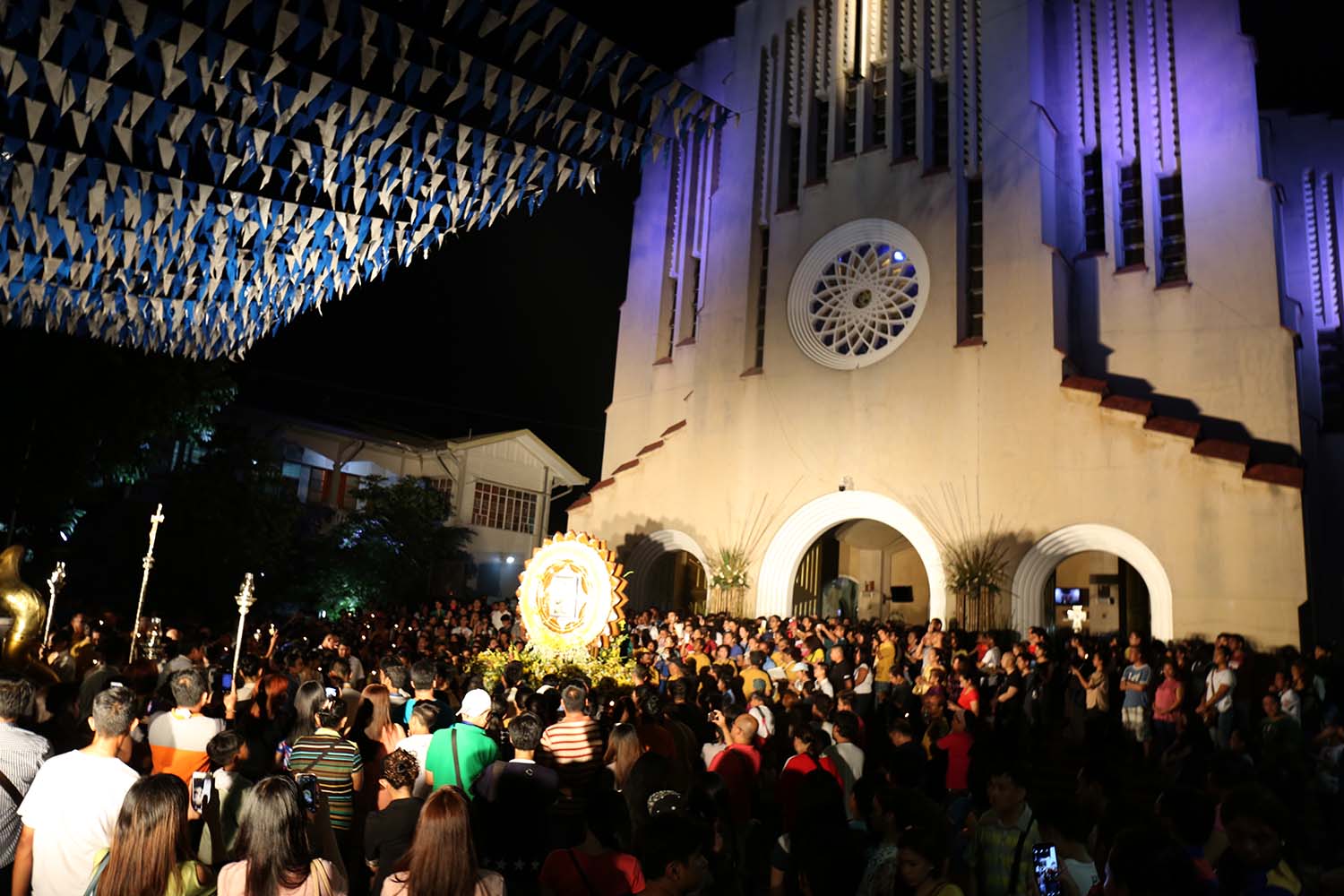 During Pandemic
On December 15, 2020, the Filipino faithful started their traditional 'Simbang Gabi' Masses. The Philippines is still tolling more than a thousand new CoVid-19 cases daily. Mass gatherings such as celebrations and parties are still prohibited. Despite this, the faith of the people remains unperturbed. The government had allowed the 'Simbang Gabi' Masses to be celebrated and adjusted the curfew hours for this special season.
The National Shrine of Our Mother of Perpetual Help had been one of the most attended churches during 'Simbang Gabi'. Thousands of people attended our Masses. The church was full, and some were not able to enter. To ensure that health protocols are observed, the church had strictly implemented wearing face masks and face shields. Physical distancing was also enforced by providing marks for designated seats and areas to stand or walk. Volunteers and ushers were helping to make sure that these were observed.