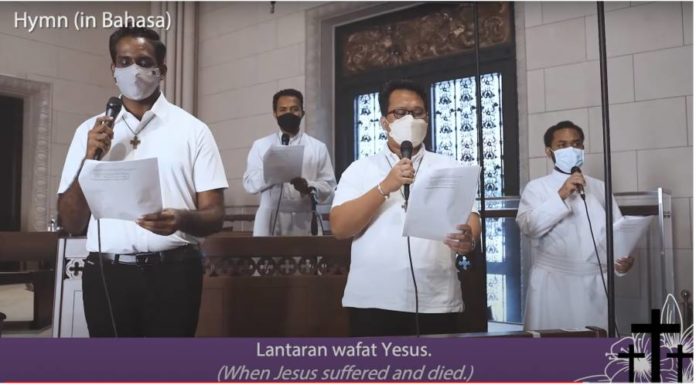 The Conference of Asia-Oceania, in drawing up its Apostolic Plan, placed ministry to migrants, itinerants, refugees and displaced persons at the top of its missionary priorities. In Singapore, there are more than two million migrants in the small island state; most of whom engaged in low-paying manual labour or as domestic helpers. Many come to work here out of desperation and the need to support their families. Surely, they are among the most abandoned and poor in society.
For Holy Week this year, the Vice-Province of Malaysia & Singapore produced this Stations of the Cross with Migrants. It was truly a team effort – the Redemptorists, professed and postulants, working together with the Commission for Migrants and Itinerants of the Archdiocese of Singapore (ACMI) and St. Max Media, a Catholic media production company. The objective was to reflect on the Passion of Christ and to provide an opportunity for migrant workers to share their stories, allowing the viewer to meet Christ in them.
One of the five testimonies from migrants is that of Fr. Alvinrex, CSsR, a member of the Bangalore Province, presently assigned in Singapore as Postulant Director. He shares his experience of living out the Redemptorist charism as a migrant himself, called to minister in a foreign land to the most abandoned.
You can watch the Stations of the Cross with Migrants following this link: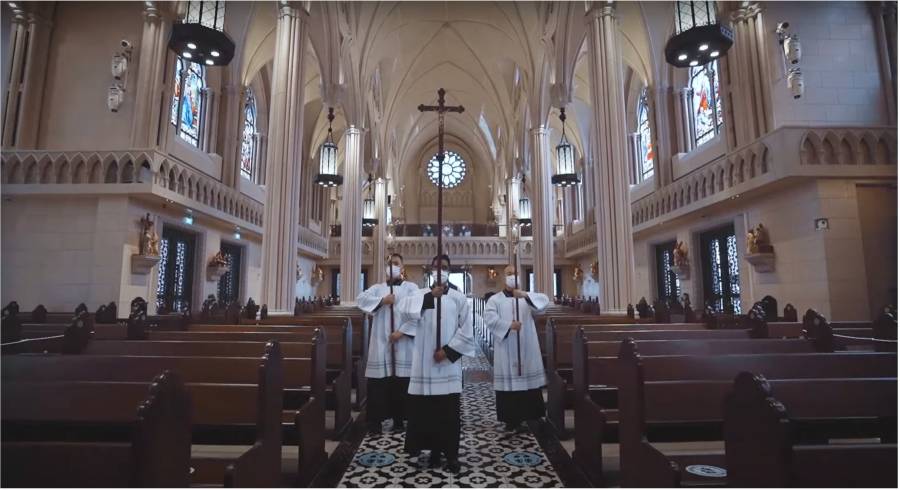 submitted by Gerard Louis, C.Ss.R.