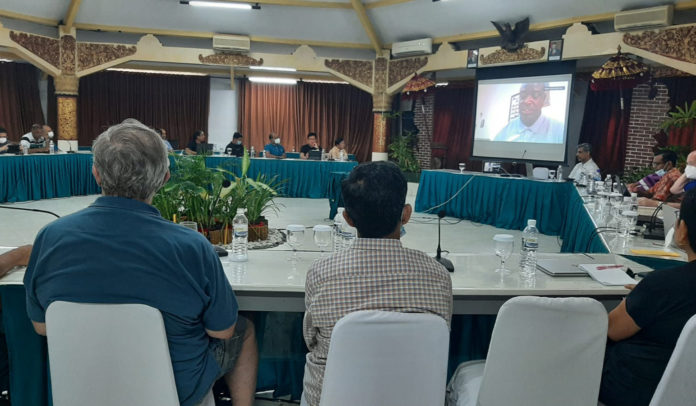 The Assembly of the Conference of Asia-Oceania followed immediately after the 1st Phase of the General Chapter at Bali in Indonesia from the 9th to the 10th of June 2022. The Assembly was opened by Fr Jovencio Ma, the Conference Co-Ordinator in the absence of Fr General who had to leave for Rome.
The Assembly took up the discussion and offered concrete suggestions regarding the Conference Report to the 2nd Phase (Canonical) of the General Chapter and the Strategic Plan of the Conference. The reports of the various Secretariats and Commissions (Finance, Formation, Dialogue, and Proclamation, Youth, Media, Partnership for Mission, Brothers) were presented and discussed. The highlight of the Assembly was a zoom call with the General Consultor (Fr Nicholas Ayuba) and the Conference Coordinator (Fr Noel) of the Conference of Africa and Madagascar in order to list and begin a process of dialogue between the two conferences so see how the Conference of Asia Oceania can offer support to the Conference of Africa and Madagascar. 
A few resolutions were passed especially one that offers fraternal support to the Confreres in Sri Lanka whose beautiful country is facing a tremendous crisis. The major superiors who would be finishing their terms later this year were felicitated after each of them gave a personal sharing of their time as Major superiors and the Assembly prayed a blessing on them including Fr Sebastian Ani Dato the General Consultor from Asia Oceania. It was a time of celebration of our One Body as Redemptorists in Asia Oceania.
Jovencio Ma, C.Ss.R.
Conference Coordinator, Asia-Oceania