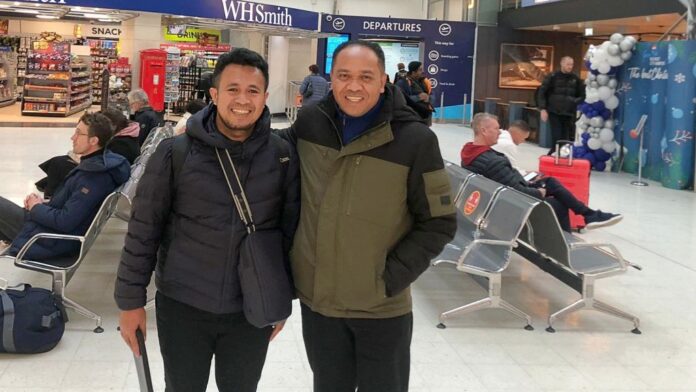 In solidarity with other Units, we continue to share our personal resources.
On Saturday evening, December 17 2022, we received news from Fr. Mans Wenge, studying in Belfast, Northern Ireland, that Fr. Yohanes Umbu Rebu or Oan had arrived safely. Of course, this is good news for the Provinces of Indonesia and Ireland.
Finally, he arrived there too. He was met up by Fr. Mans and the cold weather of Europa. Fr. Oan has been waiting for his visa in Jakarta for months. Apparently, it is a sort of Advent for him. It takes missionary patience. Fr. Oan will study as well as exercise his ministry there.
The week before, Brother Yosep Jogo and Brother Sinyo Aliandu left Jakarta and safely arrived in New Zealand.
Since the last few years, Indonesian confreres have served in various Units across Asia and Europe. Some have worked in Australia, New Zealand, Samoa, the Philippines, Singapore, Japan, Germany, the Netherlands, and Ireland. Even some of them have changed Units.
The readiness of the Indonesian Province to share confreres is not because we have an excessive number of members but because the confreres are prepared to share their life in solidarity with the other Units of the Congregation. We believe that we are Redemptorists for the world. That is how we think and feel in Indonesia.
Currently, several confreres are still waiting for their visas to go for missions in other Units.
Let us keep them in our prayers and pray for one another that our confreres, wherever they are on a mission, remain zealous, faithful, and perseverant in proclaiming abundant redemption, being faithful to the charism and creative in seeking new ways to reach out the abandoned and poor of our world.
Willy Ng Pala, CSsR