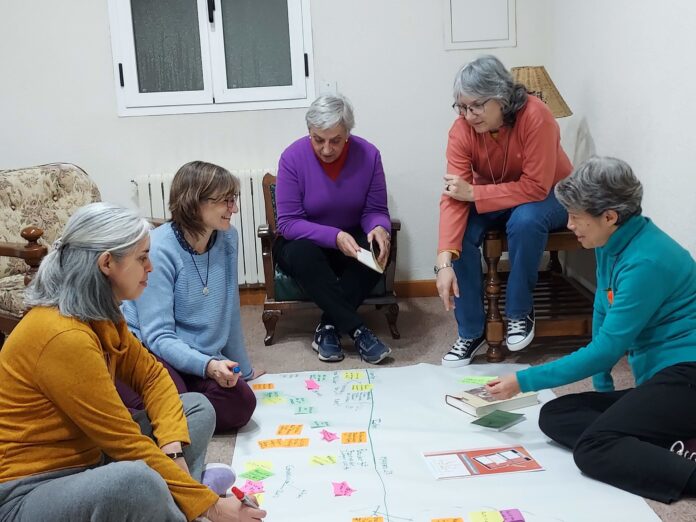 The Oblate Sisters are joining the journey of religious life today, called to inaugurate new proposals and to cancel pasts that are no longer present.
From November 14 to December 16, 2022, the commission for updating the Constitutions and Directory of the Congregation is meeting again in Ciempozuelos, Madrid.
The team formed by Alejandra Mancebo, Aurea Rendón, Lourdes Perramon, Noelia Ramirez and Puri Alzola continues making this process more dynamic. This time, they aimed to listen, discern and incorporate the contributions made by the sisters to the draft of the new Constitutions, enriching the text so that all feel identified.
The Congregation assumes co-responsibility for the task of making this update, a possibility for the sisters to meet to strengthen bonds and consolidate the experience of identity that gives vocational meaning at a time of significant changes, uncertainty and new opportunities.
The journey continues, and the sisters' participation is essential in this last stage until the Extraordinary Chapter is planned for October 2023.
With this Chapter, the Congregation will finalise the process through the study and confirmation of the new text and then present it to the Holy See for its final approval. This moment demands all the sisters, learning, creativity and commitment to the future.
(hermanasoblatas.org)