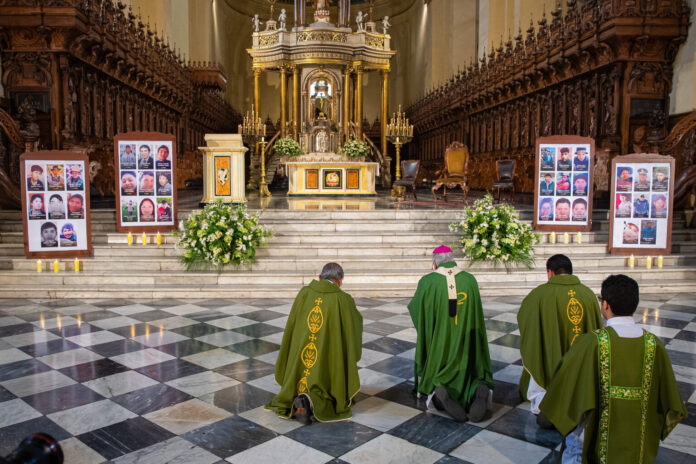 The news circulating the world about the social, political and economic reality of Peru shows the complicated panorama that our country is going through.
Peru is at a difficult crossroads, exacerbated by the events of the last week of December (2022) and the demonstrations that we are experiencing in these days of January 2023. According to surveys, there are already more than 50 deaths and hundreds of wounded.
As in every crisis, groups and political positions are polarised. It is distressing to note that an important sector of the population (encouraged by the media) justifies the violent repression of the demonstrations and considers all those who protest against the situation as "terrorists".
Unfortunately, in the just protests of the villagers, the usual violent people also appear, who only seek to take advantage of the situation to take water for their own mill. Today Peru is paralysed, especially in the country's south, with road blockades, street fighting (police and demonstrations), destruction of public property, fires, etc. The lack of fuel, medicines, medical oxygen, rising food prices, the dollar exchange rate being very unstable…etc. It is worsening.
Big gaps separate us, the poor, the rich, racism…and everything else. We have sectors of the Peruvian population that for decades have been forgotten, invisible to the governments of the time. Today they are expressing these feelings (anger, forgetfulness, deceit), disguised in demands such as the resignation of the current president, of the Congress, new presidential elections, change of Constitution, release of the former president (Castillo)…etc.
All this anger boiled over after the political suicide of President Pedro Catillo, who staged a coup d'état that lasted more than 88 minutes and was removed from office in the application of art. 117 of the Constitution, which the members of Congress noisily celebrated.
The bishops and religious have spoken out about the situation in the country, making constant calls to seek a solution through dialogue and peace, inviting all of us to commit ourselves to the healing of our society, creating the basis for a more just and peaceful world.
It is time to keep our hearts open to hope and trust in God, who is present in our midst.
P. Grimaldo Garay Zapata,
Redemptorist Missionary, Peru.