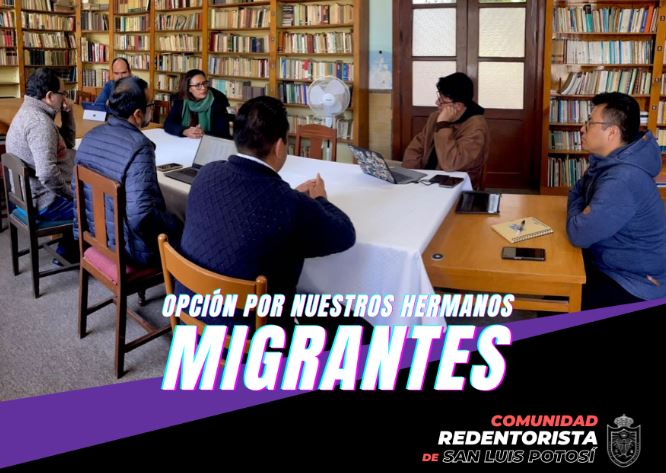 "The Redemptorist Missionaries in Mexico regret the death of our migrant brothers and sisters, in the fire of the temporary residence of the National Institute for Migrants, in Ciudad Juárez. We unite in prayer for their eternal rest, we ask the God of life to fill with strength those who are in delicate health due to such an unfortunate event so that their relatives find comfort and strength in God our Lord.
We ask the authorities to implement the necessary actions to ensure the safety of our migrant brothers and sisters at every moment of their transit through our country and to always provide them with decent treatment. Redemptorists Mexico"
This is what we read in the press release that our Redemptorist brothers in Mexico published through various social platforms on the occasion of the sad tragedy that caused so many deaths.
According to the agencies, on the afternoon of Tuesday 28, the Mexican government had numbered to 40 the number of migrants killed by a fire in a center of the National Migration Institute (INM) in Ciudad Juárez, on the border with the United States, and he counted the number of wounded to 28. But, hours later, he corrected the number of dead to 38, mostly Guatemalans. Because of this, a large number of migrants demonstrated for justice on Tuesday evening in front of the site of the fire. The protest was peaceful, and a prayer vigil was also held for the migrants who had lost their lives the day before.
The Mexican government has received strong criticism from human rights organizations for accepting US policies and deploying more than 20,000 military personnel to the borders for immigration tasks. Mexican Foreign Minister Marcelo Ebrard indicated that on the 28th he established contacts with the governments of Colombia, Ecuador, Guatemala, Honduras, El Salvador, and Venezuela "to denounce the tragedy that occurred in Ciudad Juárez and support their consulates to help victims and affected families.
Redemptorists in Mexico live an "Option for our migrant brothers and sisters."
In San Luis Potosí, since April 2021, the Redemptorists have opened the doors of their community to provide support to our migrants, especially with legal guidance, food, shelter, and above all a safe space where they feel free and protected. Brother Jesús Roberto Ávalos, CSsR has closely followed this process that the Redemptorist community has taken on. One of the key elements of this operation was the collaboration with the PPBGA (Prosecutor for the Protection of Boys, Girls, and Adolescents of the State of San Luis Potosí) and coordination with the consulates of El Salvador, Honduras, and Guatemala. In addition, there is help from the parishioners of the Perpetual Help Shrine. The new Redemptorist community (2023-2026) in that city reaffirmed its commitment to these vulnerable individuals.
Scala News