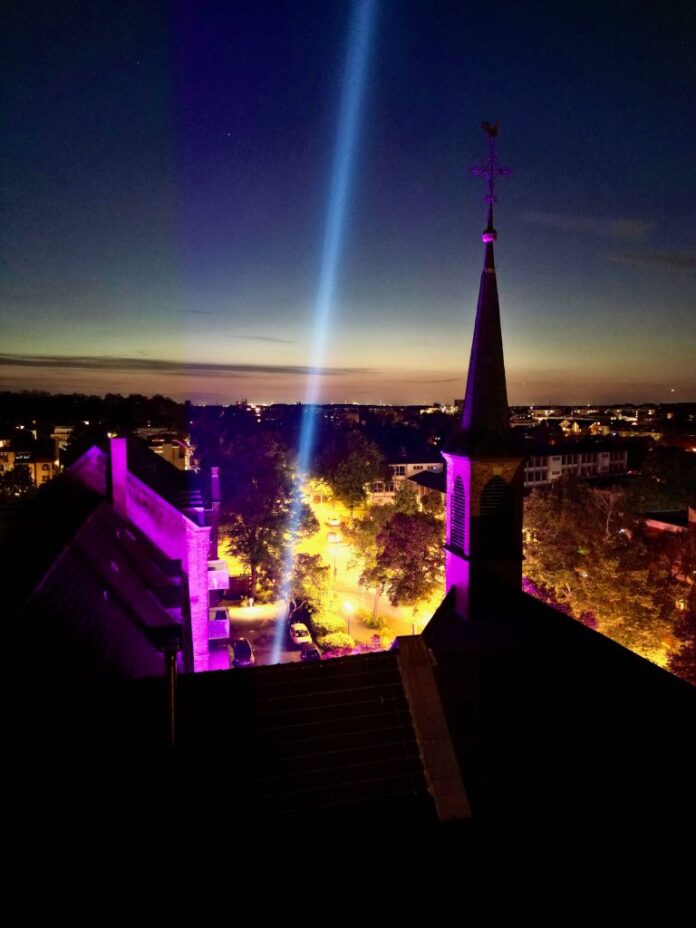 On May 19, for the 9th time, more than 30 Catholic, Protestant, and Orthodox churches in Bonn opened their doors to the long church night. This year, the nocturnal event was themed "Night of the Angels."
For the first time, the Bonn St. Joseph Monastery Church was part of the event. Together with all the projects of the Redemptorists in Bonn, a diverse program was organized in and around the church. Rector Fr. Ludger Wolfert opened the evening with a holy mass, and afterwards, visitors could listen to the sounds of several music ensembles throughout the night. While the monastery was taking care of the culinary offerings, including various dishes prepared by the Indonesian brothers, attendees had the opportunity to learn about the school ministries at Collegium Josephinum Bonn from teachers. The monastery tours were particularly popular, as many guests wanted to see what was behind the monastery walls and experience the daily routine in a monastery.
Meanwhile, the KSJ Bonn (Catholic youth ministries attached to our school) impressively illuminated the entire monastery church and the monastery façade. A radiant sky beam guided visitors to the church from a great distance. A special highlight was the breathtaking light show, where fascinating light effects synchronized with music were staged, illuminating the church's interior in a new light.
The organizers of the Church Night at the CoJoBo were thrilled and extremely satisfied with the evening. They are eagerly planning the next Bonn Church Night in 2025, which will undoubtedly captivate numerous visitors again.
More information: cojobo.net, bonn.ksj.de, josefshoehe.de
Benedikt Schüller