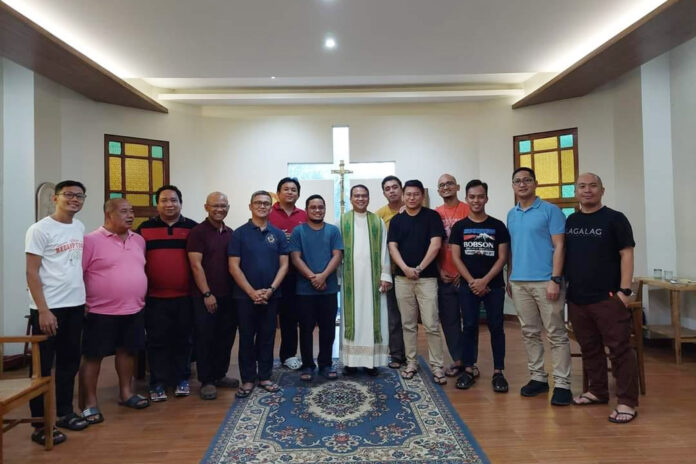 (Philippines) From July 5th to 8th, 2023, the Redemptorist Priests and Brothers in the province of Cebu, Southern Philippines, gathered at the Holy Redeemer Provincial Center in Cebu City for their Annual Planning Meeting. The event, led by the Provincial vocations team, aimed to discuss the joys and challenges of promoting Redemptorist vocations and enhance the accompaniment aspect of the vocation ministry.
The gathering featured esteemed speakers and facilitators from various religious congregations. On the first day, the attendees were accompanied by Fr. Eric Escandor SJ, who led a recollection emphasizing the significance of being a vocation promoter. Fr. Escandor highlighted the role of vocation promoters in facilitating encounters with the Lord for young individuals, helping them listen and discern God's voice. Furthermore, he emphasized the responsibility of vocation promoters in creating spaces for the assessment and accompaniment of candidates.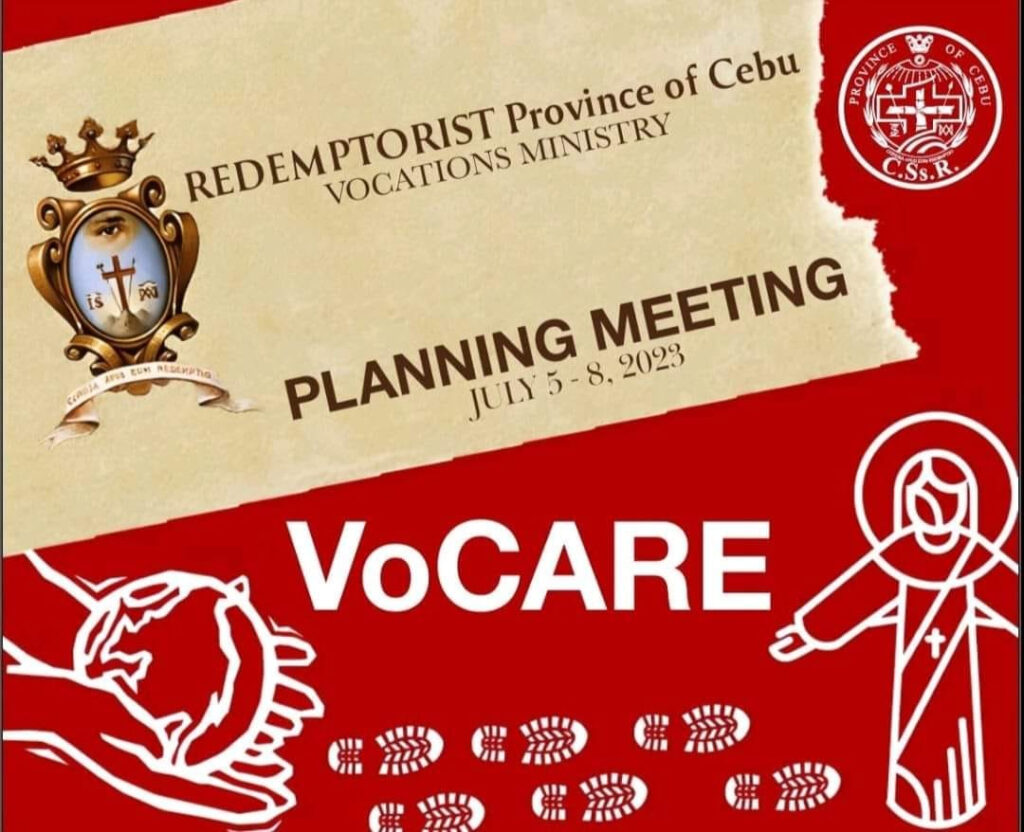 The vocation team engaged in thought-provoking discussions led by Fr. Ramon Echica STD, the dean of the Seminario Mayor de San Carlos Theology Department. The reflections focused on the changing context of seminary formation, the sociological aspects of priesthood, and an examination of scriptural images of vocation. Additionally, Mr. Roderick John Abellanosa, an academic and lay theologian, provided insights into the evolving Philippine basic education curriculum to help vocation promoters understand the educational landscape.
During the closing Mass on July 7, 2023, presided over by Fr. Provincial Edilberto Cepe CSsR, the vocation ministry members received encouragement and blessings. Fr. Cepe emphasized the importance of their ministry within the Church and blessed the newly renovated 'Romano Vocation Promotions Hub,' a symbol of their dedication and progress.
The series of talks and discussions throughout the event allowed the vocation team to gain a deeper appreciation for their ministry and update their tools for assessing and accompanying candidates. As the meeting concluded, the vocation promoters developed their annual plan for vocation promotion and committed to reconvene in January for a mid-year assessment.
The Annual Planning Meeting in Cebu City served as a platform for the Redemptorist Priests and Brothers to strengthen their vocation promotion efforts and renew their commitment to guiding individuals on their spiritual journey. With the insights gained and plans laid out, the vocation ministry is poised to make a lasting impact on the lives of aspiring candidates, fostering a vibrant community of vocations within the province of Cebu.
Ferderiz Cantiller CSsR and Duc Trung vu, CSsR