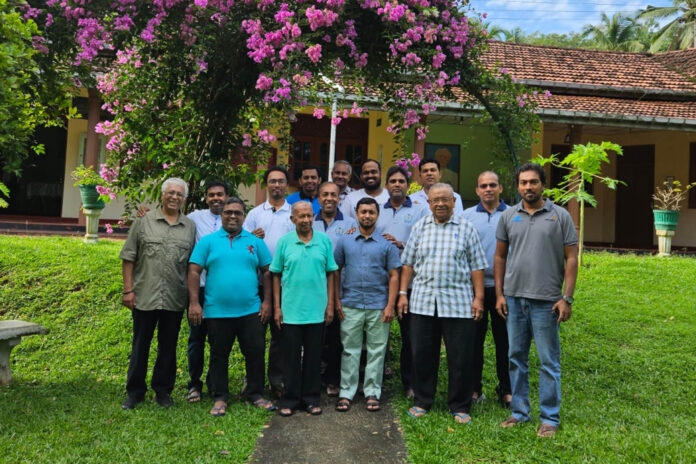 The annual retreat of the Region of Colombo (Sri Lanka) was held from the 11th to the 16th of September at the Eymard Campbell Retreat House in Hanwella, Sri Lanka. The preacher for this year's retreat was the Indian confrere, Fr. Juventius Andrade, CSsR who is a former Consultor General. All the confreres present in Sri Lanka participated in this retreat.
Fr. Juvy, as a true Redemptorist based his retreat talks mainly on the charism of the Redemptorists and the Vocation to be a Redemptorist. With his vast experiences in all the continents of the world, he shared many life experiences to do with our CSsR life. What the confreres liked most was his basing his talks on such living experiences, thus, making it real even in their own present life situations.
He also led both the morning and evening meditations. Interestingly, in the mornings, using Power-Point presentations he shared thoughts about some of our Beatified confreres, such as Peter Donders, Gennaro Sarnelli, and Francis Xavier Seelos. This not only widened the horizons of the retreatants regarding our charism being lived in concrete situations, but it also provided life-examples of our confreres who had tried to contextualize our rich charism in diverse situations. In the evenings, with the Blessed Sacrament exposed, Fr. Juvy led the confreres into deep personal meditations based on psycho-spirituality. The Sri Lankan confreres were very appreciative of this year's retreat experience.
Vimal Tirimanna, CSsR