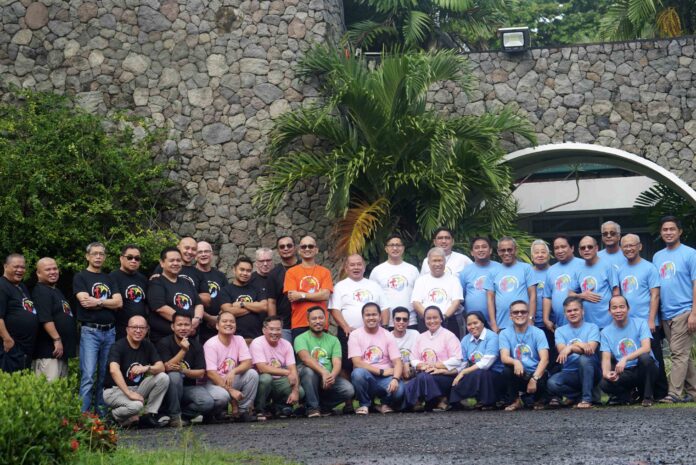 The Redemptorist Province of Cebu hosted the first batch of the Leadership Workshop held at Scala Retreat House on September 18 – 22, 2023 in Bacolod City, Philippines. Fr. Michael Brehl, CSsR, former Superior General with Fr. Brendan Kelly, CSsR, the former Secretary General, facilitated the said retreat workshop. They are some of the best resource persons we have in the Congregation on this topic since they have been in key leadership positions for many years. 
Being a retreat, the day began with the Eucharist. Before each session and sharing, everyone spent a moment of silent prayer before the Blessed Sacrament. This was to remind everyone that leadership was a conversation not just among people but most importantly a conversation with the Spirit. Leadership should always be at the service of the mission also. It was indeed a meaningful and rich encounter because each one was given an opportune time to share their experiences and hopes in the leadership ministry.
The Retreat Workshop was participated by confreres from both the Vice-Province of Manila and the Province of Cebu, together with some representatives from our Partners in Mission, our lay missionaries, and Sister of the Missionaries of Our Mother of Perpetual Help (MPS).