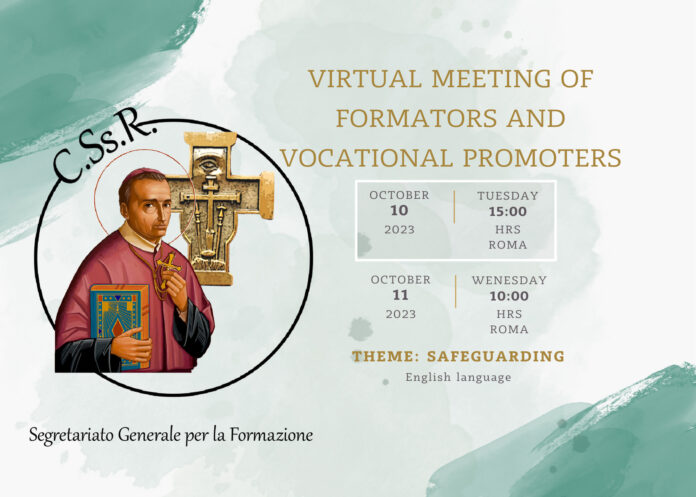 Important to invite: Formators, vocation promoters and lay people who collaborate in formation.
Theme: Safeguarding
Select a day according to your language and time.
Time: Rome
10 Oct 2023 15:00 North America (English Group)
11 Oct 2023 10:00 Asia-Oceania/Oceania/Africa-Madagascar/Europe (English group)
Presented by the Procurator General Fr. José Carlos Linhares, C.Ss.R.
Fr. Gerardo Hernandez Carrasquillo, C.Ss.R.
Formation Secretary