(Vatican City) – Today (March 21 2018) in Rome two Irish families – the Tobin family are from Co Kildare and the Bushell family who live in Rome – presented the official Icon of the  World Meeting of Families 2018, 'Icon of the Holy Family', to Pope Francis during his weekly general audience in Saint Peter's Square, in a delegation led by Archbishop Diarmuid Martin.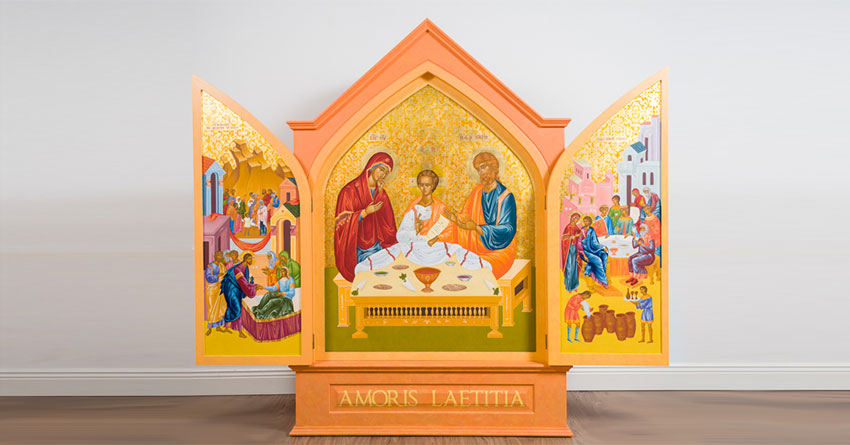 The icon of the Holy Family was specially commissioned by WMOF2018, written by iconographer Mihai Cucu, and assisted by the Redemptoristine Sisters of the Monastery of St Alphonsus, Iona Road, Dublin, as part of their ongoing prayer for families. The icon was unveiled and anointed on the 21st August 2017, during the launch of the one-year programme of preparation at the National Novena in Knock, Ireland.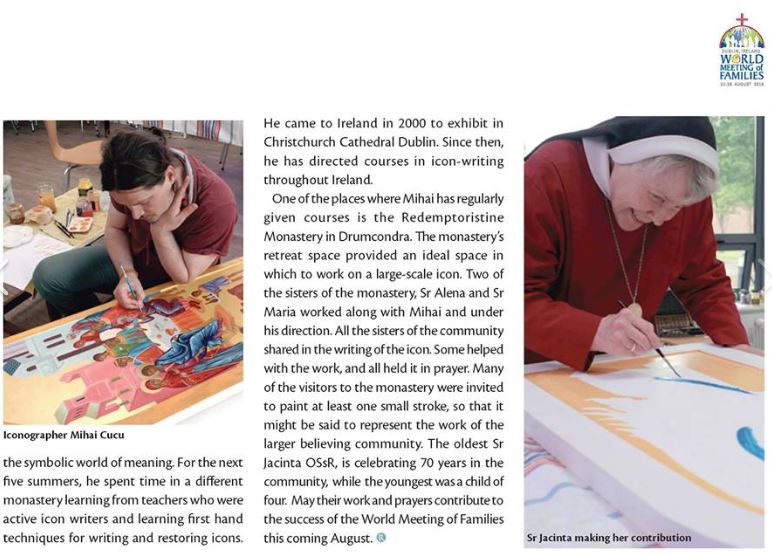 for more information about:
The Icon for WorldMeeting of Families 2018 was written at the Redemptoristine Convent in Dublin
https://www.cssr.news/2017/12/the-icon-for-worldmeeting-of-families-2018-was-written-at-the-redemptoristine-convent-in-dublin/
The Pope in Ireland
Pope Francis has confirmed he will make the first papal trip to Ireland in nearly 40 years, visiting Dublin on August 25-26 for a Church meeting on families.
The World Meeting of Families is taking place in Dublin August 21-26. The Pope (81) will preside at the closing ceremonies on the final two days.
He will take part in the 'Festival of Families' in Croke Park on August 25 and the following day he will celebrate mass in the Phoenix Park.
The Irish Catholic Bishops' Conference has welcomed the news today and said they are "deeply honoured" that the pontiff has chosen to come to Dublin.
(Scala News)