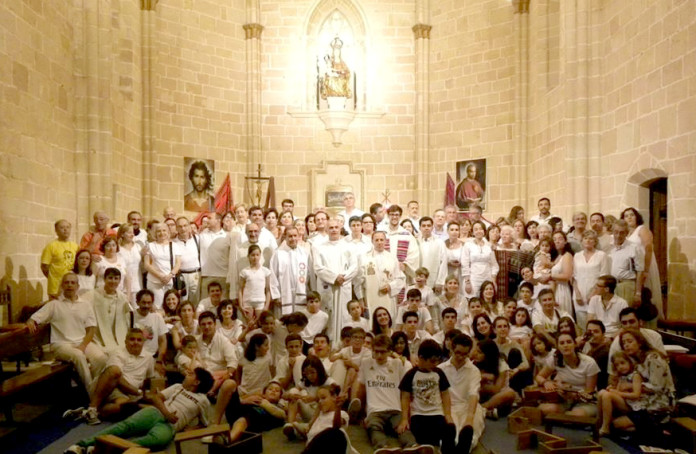 Fr. Michael Brehl went to the Monastery of Our Lady of El Espino, in Spain, to participate in the meetings of lay people, young adults and youth that took place during the month of July.
On July 17th he arrived at El Espino to participate in the last two days of the meeting of Lay People and Young Adults, in which 140 Lay Redemptorists were present. In the closing celebration, in which five new Lay Missionaries of the Most Holy Redeemer were added to the Province of Madrid, Fr. General encouraged them to continue on the path of shared mission between lay people and religious Redemptorists, which is producing such good results.
On the 20th Fr. General enjoyed the 235 young people who had come from different cities in Spain to participate in the XXXII Youth Mission of El Espino, which gathered young people under the slogan "Come and you will see! In the opening Eucharist he encouraged the young people to be courageous and to respond generously to the Lord's call. The fiesta continued late into the night with the presentation of each of the participating groups.
We are grateful for Fr. Michael's close and fraternal presence among us, giving a familiar and fraternal tone to the meetings.
(Translation: Fr. Joseph P. Dorcey, CSsR)