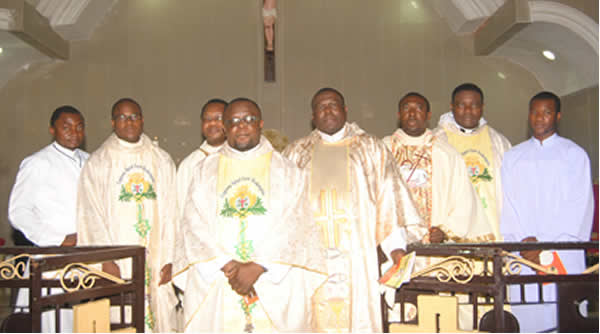 On August 1st 2015, it was celebration galore in St. Fidelis Catholic Church Aduwawa. We celebrated the Feast of our Founder, St. Alphonsus Maria De Liguori, an Italian Lawyer, who became a Priest, a very famous moral theologian, the founder of the Redemptorist Congregation, a Bishop, a Doctor, the Patron of Teachers of moral theology and confessors. We continue to praise and adore our God whose promises stand firm forever.
Furthermore, we also gathered with the rest of Redemptorist world to give honour to whom God has been honouring …"If any one serves me the Father will honour him" (Jn.12:26).
St. Alphonsus feast day of this year was celebrated in a magnificent way at St. Fidelis Catholic Church, Aduwawa. The feast started with the Holy mass at 9.00am in which few of Redemptorist Priests outside the Archdiocese joined their conferes and other religious of the Archdiocese for this August celebration in the first day of the month of August. Our parishioners came out in large numbers. Fr. Michael Emerue, C.Ss.R who is the Parish Priest and who also marked his 10th year Priestly Anniversary was the Chief celebrant. It was a surprise 10th anniversary put together by the superior of the community in conjunction with the conferes of the community and selected parishioners. The highlight of this surprise for Fr. Michael was the presence of his mother and uncle during the celebration and the sabbatical package given to him by his beloved parishioners.
Fr. Fidelis Okpalachi C.Ss.R, the Parish Priest of Holy Spirit Catholic Church Ughelli, Warri Diocese was the homilist. In his homily, he told the congregation on what it means to love Christ in the poorest of the poor. Hence "The most perfect charity consists in being zealous about our neighbour's spiritual good" (Alphonsus Maria De Liguori).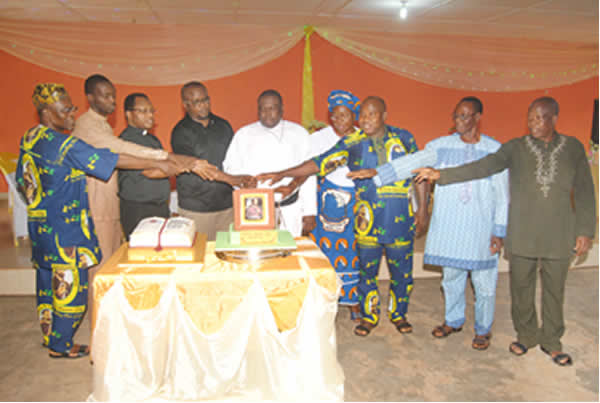 After the mass, the whole congregation gathered at the proposed Mother of Perpetual Help hall for a talk on the life and work of St. Alphonsus, and this talk was excellently delivered by Very Rev. Fr. William Ikre, C.Ss.R, a doctor in moral theology and a product of the Alphonsian University, Rome.
At the end of the talk, there was light refreshment. Fr. Prayer Odede, C.Ss.R, the Superior of St. Fidelis Community and the Chief organizer of the celebration then gave the vote of thanks and said the closing prayer in which he asked the intercession of St. Alphonsus on various needs of the people; and as well prayed for moral reawakening in the midst of moral decadence of our time. All left joyfully to their homes and destinations.
THE FEAST OF ST. ALPHONSUS MARIA DE LIGUORI (27TH SEPT. 1696 TO 1ST AUG. 1787) AT ST. FIDELIS CATHOLIC CHURCH, ADUWAWA, ARCHDIOCESE OF BENIN CITY EDO STATE NIGERIA.
Bro. Faustinus Igwe, C.Ss.R