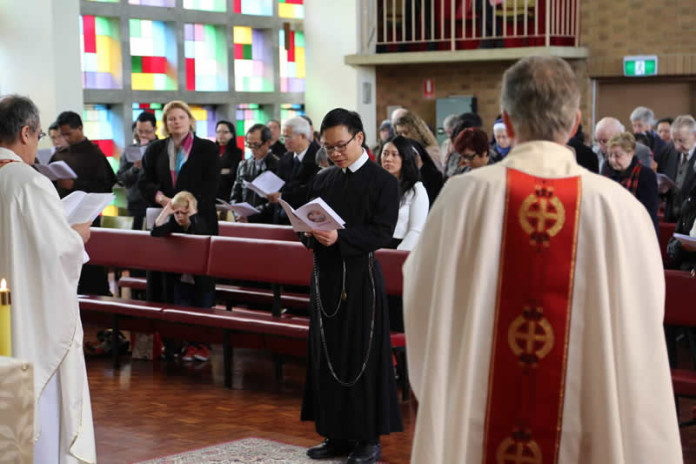 August 1 is always a special day for the Redemptorists in Australia and New Zealand. It is on this day that we celebrate the feast of our founder St Alphonsus Liguori. This year's celebrations were highlighted by the final profession of Vincent Long Pham.
Since the Provincial of the Redemptorists of Oceania, Fr Edmond Nixon was on mission in Sri Lanka, Fr Glenn de Cruz, as his deputy, received Vincent's profession.
Vincent's life-long commitment to the Redemptorists flows from his strong belief that the spirituality and example of St Alphonsus has much to offer our hurting world of today.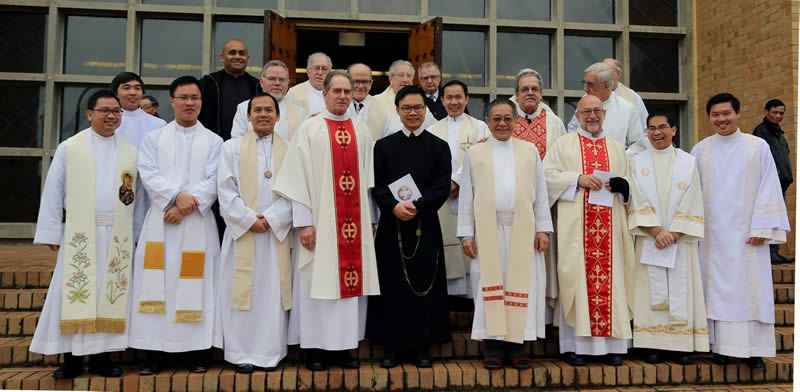 During the ceremony he was surrounded by fellow Redemptorists, friends, people with whom he has worked with in ministry, lecturers and fellow students. The Bishop of Ballarat, Bishop Paul Bird, who had been leader of the Redemptorists in Australia, concelebrated the Mass at this defining moment in Vincent's life.
May St Alphonsus inspire all of us to work tirelessly in building a fairer and more decent society.