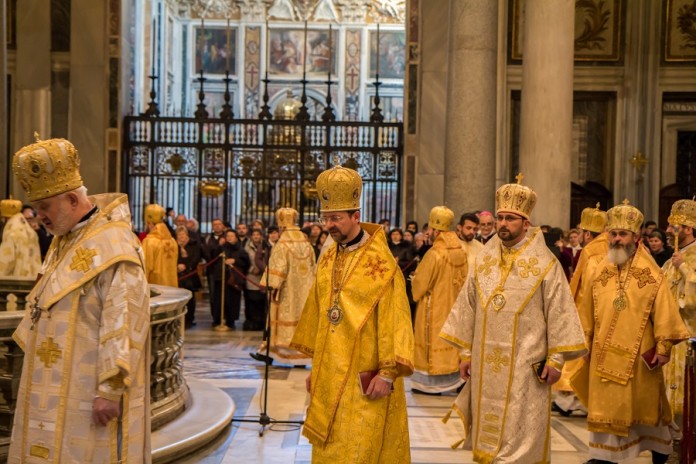 The Ukrainian bishops made an ad limina Apostolorum visit to Rome from February 16-20. In addition to the traditional audience with the Holy Father, the Ukrainian bishops of the Byzantine Rite prayed for peace in Ukraine on the afternoon of the 19th. The Major Archbishop of the Ukrainian Greek-Catholic Church, Sviatoslav Shevchuk, together with the metropolitan and eparchial bishops, including six Redemptorist bishops, celebrated the Divine Liturgy in the Basilica of Saint Mary Major, with the presence of a large number of the Ukrainian faithful who live in Rome.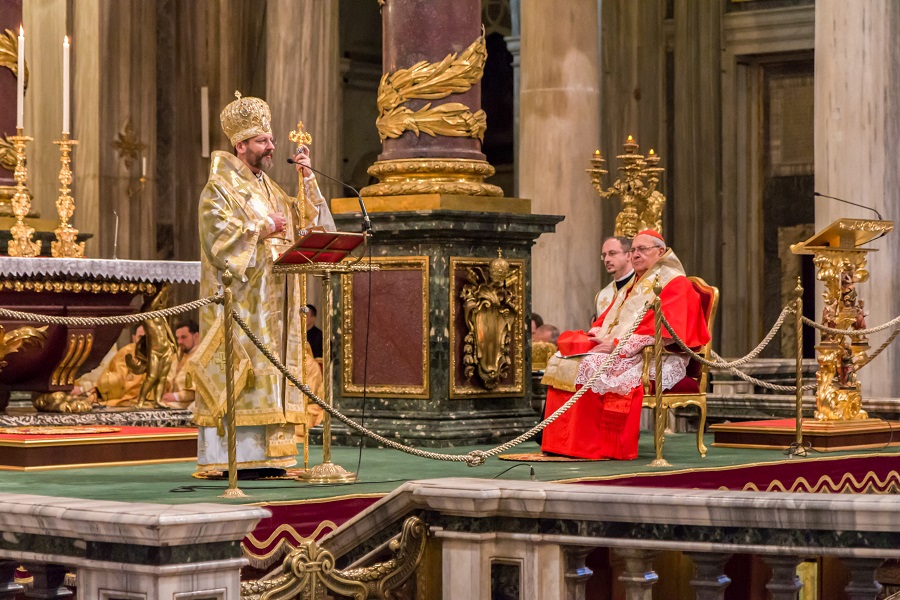 With about 10 million members, the Ukrainian Greek-Catholic Church is considered the largest sui iuris oriental Church in communion with Rome. The Province of Lviv is a Unit of the Byzantine rite and currently has 123 confreres, six of whom are bishops:
Bohdan Dzyurakh, C.Ss.R., Titular Bishop of Vagada;
Stepan Meniok, C.Ss.R., Titular Bishop of Acarasso and Exarch of Donetsk-Kharkiv;
Mykhaylo Bubniy, C.Ss.R., Titular Bishop of Tubursico-Bure and Exarch of Odessa;
Ihor Voznyak, C.Ss.R., Archbishop of Lviv of the Ukrainians;
Jaroslav Pryriz, C.Ss.R., Bishop of Sambir-Drohobych; and
Mykhaylo Koltun, C.Ss.R., Bishop of Sokal-Zhovkva.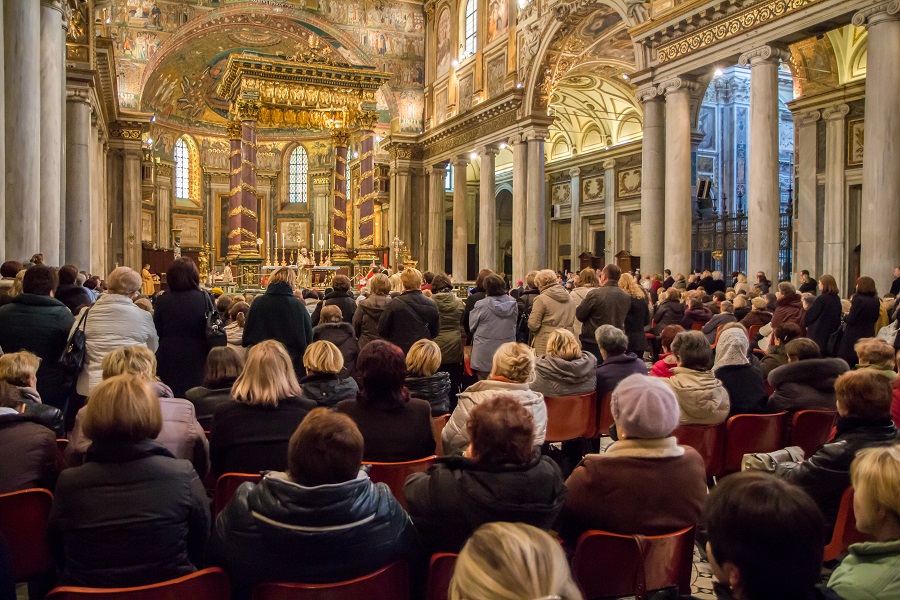 Even after the ceasefire agreement signed on February 15th, the situation in Ukraine is still one of conflict, since the truce has been violated several times. There are nearly 2 million refugees since the conflict began. Statistics show that more than 6,000 people have been killed, and most of these were civilians. It is truly a humanitarian catastrophe, classified by the Ukrainian bishops as a civil war, but also a foreign aggression against the Ukrainian citizens and state. Our Ukrainian brothers give witness to the abundant redemption in Jesus Christ in their commitment to be builders of peace and reconciliation.
(Photos by Br. Pavlo Vus, C.Ss.R.)
(Translation by Fr. Joseph P. Dorcey, C.Ss.R.)