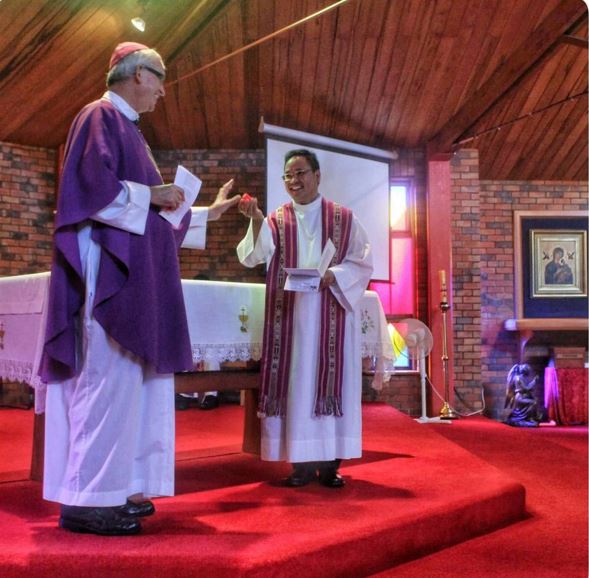 Fr. Anthony Tran CSsR was installed by Bishop Patrick Dunn
On Sunday, February 14, 2016, Fr. Anthony Tran was installed by Bishop Patrick Dunn as pastor at Our Mother of Perpetual Help parish, Glendowie, New Zealand.
Glendowie rector Redempt Jawa wrote this evening: "Yesterday Bishop Pat Dunn installed Anthony as the new Parish Priest of Our Mother of Perpetual Help at the 10am Mass in Glendowie. It was a joyful celebration and people are happy to have a new and young Pastor."
On his way to his car the bishop took Redempt aside to express his delight at coming to OMPH and to promise his support for the Redemptorists and the new church team in Glendowie. He promised to be in touch soon.
Congratulations to Anthony, to the CSsR community at Glendowie and to all the parishioners. May all that is good continue and may all that continues be good. Thanks to those who have served OMPH parish so faithfully over recent years even into their most senior years.