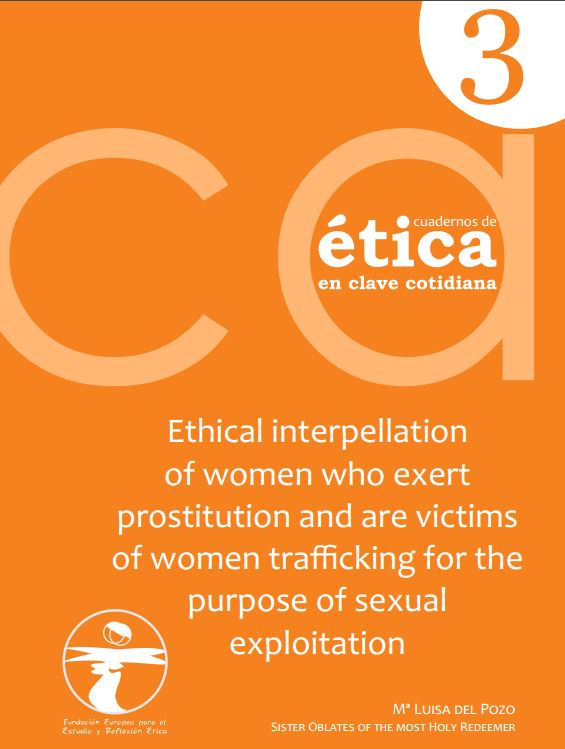 The third booklet of Funderetica
"In the present booklet "Ethical interpellation of women who exert prostitution and are victims of women trafficking for the purpose of sexual exploitation", I set off from the principle that: each and every citizen of a country is responsible for its moral life and that's what I intend to claim from the start. We are more than barely spectators of what is happening in the area of prostitution and trade in women for the purpose of sexual exploitation, even admitting this reality, in most cases; it is an invisible, silent and silenced reality…"
These is the link to download the third booklet of Funderetica:
http://funderetica.org/wp-content/uploads/2015/01/ethicalinterlelation-1.pdf
Funderética (Fundación Europea para el estudio y la reflexión ética) in Spain (www.funderetica.org) are publishing from two years ago logbooks about ethical topics.
These logbooks are little publications (about 12.000 words) that deal with ethical issues from christian inspiration. They are serious and with strong foundations but at the same time, they are easy to read for non-specialist. We want to follow Saint Alphonse way of work: to be profound but divulgative.