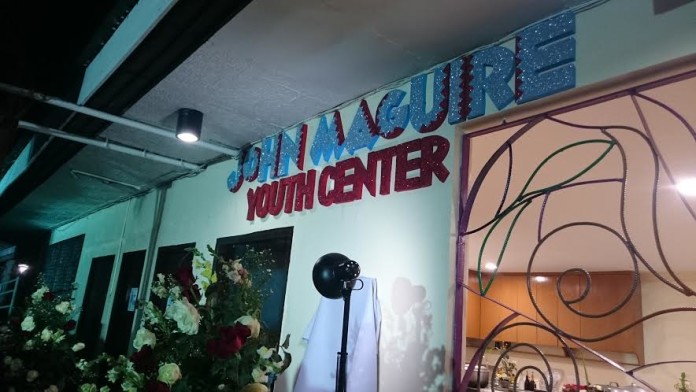 The newly opened John Maguire Youth Center at the National Shrine of Our Mother of Perpetual Help (OMPH) in Parañaque City (Photo: Queen Amor Monserrat)
Manila – The Redemptorists unveiled on Saturday, April 2, the John Maguire Youth Center in an effort to give young people visiting and volunteering at the National Shrine of Our Mother of Perpetual Help (OMPH) in Parañaque City, a "home away from home."
"The [Redemptorist] Vice Province of Manila has an ongoing mandate to give focus to youth mission. This Youth Center responds to the need of our young people for a place which they can consider their own," shared Fr. Rico John Bilangel, OMPH youth spiritual director, in an interview.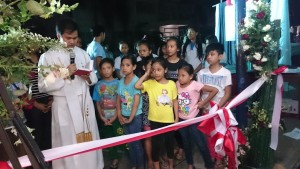 Fr. Maguire
Named in honor of Fr. John Maguire, an Australian Redemptorist known for his dedication to youth welfare, the center seeks to be a venue where young people, especially shrine volunteers, can hang out and hold meetings, rehearsals, gatherings, and similar important activities.
According to Bilangel, the Youth Commission of the Vice Province of Manila hopes that Redemptorist communities elsewhere in the Philippines will one day also have their own places where they can welcome and host the youth.
"We have to remember that there are many young people who are coming to our shrines. We have to create a venue or create a space in our shrines and churches where they will feel accepted," he explained.
Second home
For Rein Joselle, a member of the Alphonsian Dance Praise (ADP), the youth center will give her and her fellow OMPH volunteers more chances to bond and deepen their friendship.
"This is a dream come true for us. We did not have a common space before, so we only met wherever a place was available," shared Canon of Young Voices (CYV) member Aries Balolong.
"Our youth center may not that much in terms of size or beauty. What's important is the shrine now has a place for our young people," Bilangel added.
PARAÑAQUE City, April 4, 2016 (Raymond A. Sebastián / CBCP News)