(South in Melbourne, April 16th 2016) – April 16th was a day of great joy and blessings as the Redemptorists celebrated the first priestly Ordination in the newly formed province of Oceania. Fr Vincent Long Pham was ordained by his fellow Redemptorist, Bishop Paul Bird in the parish of Holy Eucharist in St Alban's South in Melbourne.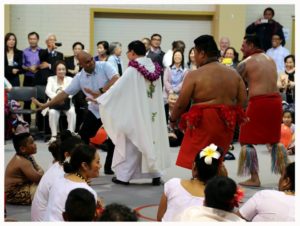 Though the parish was still new to the Redemptorists, the parish community very generously gave resources and efforts to make for a very vibrant and culturally diverse liturgical celebration.
Originally from northern Vietnam, Fr Vincent Long Pham arrived in Melbourne in 2009. He mentioned that the environment, culture and especially language in Australia were big hurdles for him to jump. He shared that in his first few days in Melbourne he would wait till nobody was around in the kitchen before he would grab a bite to eat because he was too shy as he couldn't communicate in English. However he has come a long way since those early days and he now holds a Masters of Theological Studies from Yarra Theological Union, a member college of the University of Divinity.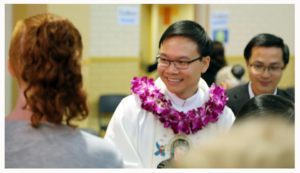 At the ordination were Fr Vincent's parents who flew all the way from Vietnam to join in the joy of the occasion. Fr Edmond Nixon, Provincial of the Province of Oceania, as well as the Vicar, Fr Glenn De Cruz, and other Redemptorists working in Australia and New Zealand were also present, as well as the provincial council of the Province of Indonesia who happened to be in Melbourne for meetings.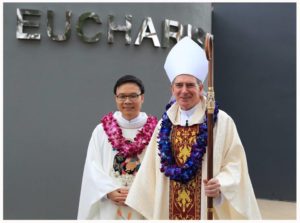 Fr Vincent will be posted to the Redemptorist Community in Perth, Western Australia, to begin his priestly ministry. We wish him the very best as he embarks to preach and share the Gospel and message of God's abundant Love and Mercy.
Photos from Vincent's Ordination
A photo album of images from Vincent's ordination can be found at: https://www.facebook.com/RedemptoristsofAustralia Note: You do not need a facebook account to view these images
You can also access photos of Vincent's ordination on the Redemptorists of Oceania's Instagram account: https://instagram.com/redemptoristsofoceania
Vincent's Ordination Video