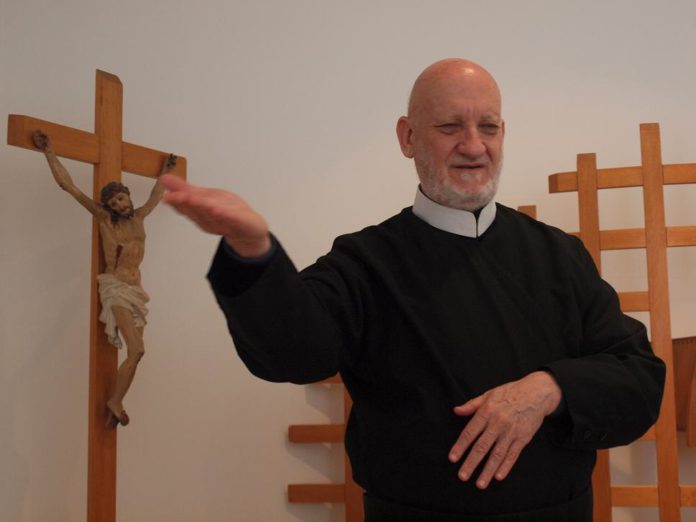 The Jubilee was scheduled to begin on Friday 10 with a pilgrimage from Castel Sant'Angelo to the Holy Door. Later, at 5 p.m., in the Church of Santa Maria in Vallicella, there will be a catechesis addressed to all and in particular to the deaf and blind, given by the Redemptorist Fr. Cyril Axelrod CSsR(*), also deaf and blind and known throughout the world, especially in China, the United Kingdom and South Africa, for his full commitment to disability issues. The catechesis will be made available in International Sign Language (ISL), in Italian sign language and in tactile sign language.
On Saturday 11 there will be two special moments. The first, of a religious nature, will be an appointment in various churches in the city centre from 10 to 11 am., for catechesis offered in various languages and methods of communication, entitled "Mercy, source of joy". In the Church of Sant'Andrea della Valle there will be, in Italian, a symbolic catechesis with a dramatisation of the Gospel reading and various simple gestures to accompany prayer, which will enable those with intellectual disabilities to participate.
On Sunday 12 June in St. Peter's Square pilgrims will have the opportunity to listen to testimonies from people affected by sickness or disability, and from those who live in close contact with it, on the theme "When I am weak, I am strong". At 10.30 the Pope will preside at the Eucharistic celebration which will be accessible worldwide via live streaming with sign language.
The initiative of the Med Tag Foundation merits special attention. From Friday 10 June, in the vicinity of the Vatican basilicas, there will be four "Health Points", which will offer specialised health care free of charge, especially to the city's many homeless. Around 350 volunteers, including women religious, Red Cross nurses, military staff and health care workers, will offer to more than 700 homeless people the possibility of a specialised examinations in the fields of general medicine, dermatology, senology, paediatrics and gynaecology. Vaccines will be administered against pneumonia, which is one of the most serious health risks for such people.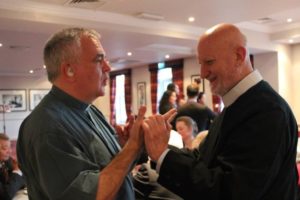 *Father Cyril Axelrod CSsR (born Sheftil ben Avram Abba on 24 February 1942 in Johannesburg, South Africa) is a deafblind Catholic priest of the Redemptorist Order known for his work for the deaf and deafblind people around the world, especially in South Africa, China and the United Kingdom. Born deaf to Jewish parents, he has later converted to Catholicism and became a Catholic priest, before losing his eyesight due to the Usher Syndrome. Despite his deafness and later deaf blindness Fr Axelrod has worked tirelessly to help disabled people and be an inspiration to many.