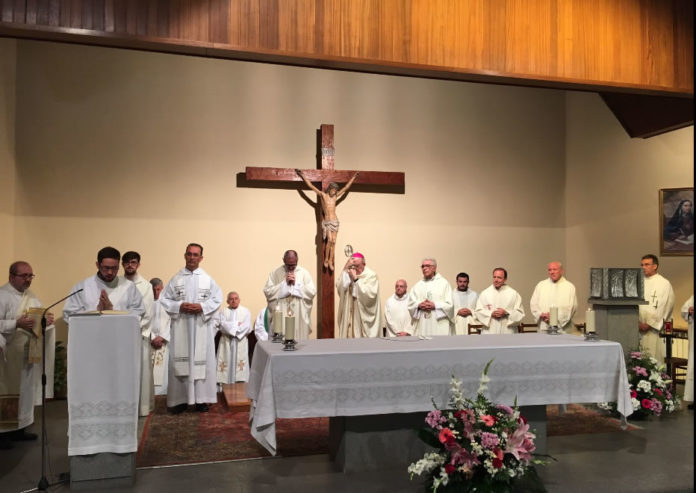 (Madrid, July 2016) – On Sunday July 3rd, The Archbishop of Madrid, His Excellency Carlos Osorio, presided a Mass of thanksgiving for the beatification of Mother Maria Celeste Crostarosa, founder of the Redemptoristines. The Eucharist was celebrated at 10:00 am in the chapel of the monastery (c / Madre Celeste, 1 A). The episcopal vicar Avelino Revilla, the vicar of religious Elias Royón, SJ., the vicar of area and several Redemptorist priests, Marianists, diocesan and others concelebrated.
Last June 18, Mother Maria Celeste Crostarosa was beatified in Foggia (Italy), who founded the Order of the Most Holy Redeemer at Pentecost 1731, and she was inspirated by the foundation of the Congregation of the Most Holy Redeemer (Redemptorist Missionaries), founded by St. Alphonsus in 1732.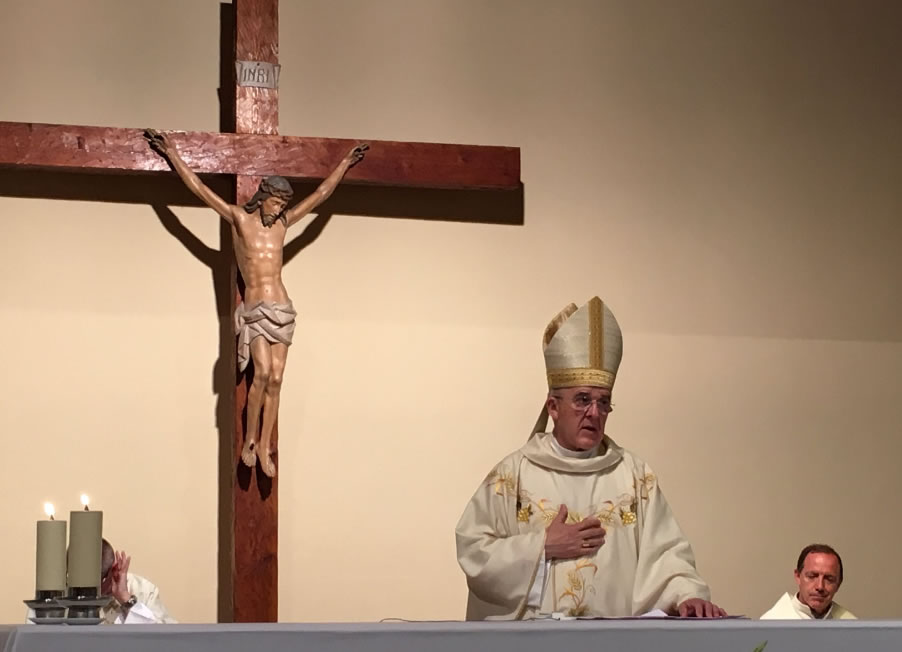 The Redemptoristines are a contemplative order, constitutional closure, with a presence in whole the world. They are characterized as "living memory" clear and radiant sign of the  God's love that He has for us in Christ" (Const. 5).
In Madrid they are present in the monastery Cristo Redentor, Calle Madre Celeste, 1A.
(From the website of the Archdiocese of Madrid, archimadrid.org)