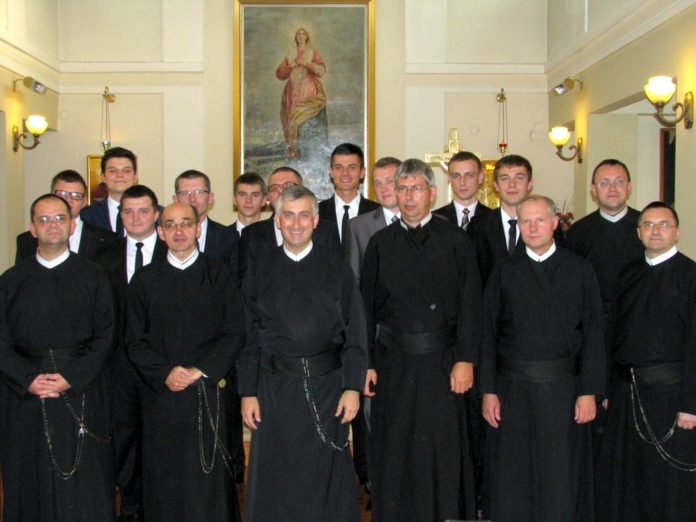 (Lubaszowa, Poland) On August 14th 2016 a new interprovincial novitiate was inaugurated in Lubaszowa, Poland (the same place as the previous novitiate of the Province of Warsaw). The house on the top of the Lubaszowa Mountain will gather now novices from five units: Provinces of Prague and Warsaw, Viceprovinces of Bratislava and Michalovce and Region of St. Gerard. Novices from Bratislava will spend last two months of their formation in Podoliniec, Slovakia. For the academic year 2016-17, ten young men started the novitiate – 8 from Poland and 2 from Bratislava. Their formators are Fr.Mariusz Chyrowski CSsR (Master) and Fr. Marcin Klamka CSsR (Socius), both from the Province of Warsaw. Superiors of the majority of these units were present as they inaugurate this common stage of formation. After the formal inauguration there was solemn vespers presided by Fr. Jacek Zdrzałek CSsR, Coordinator of the Conference of the Redemptorists of Europe.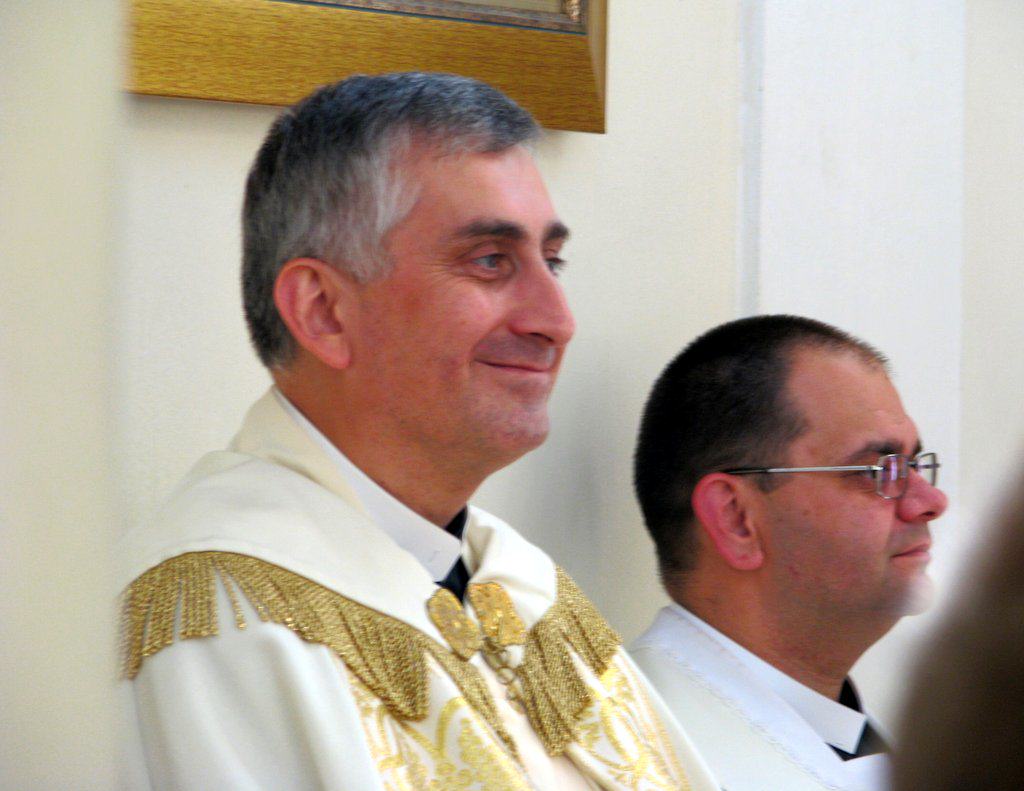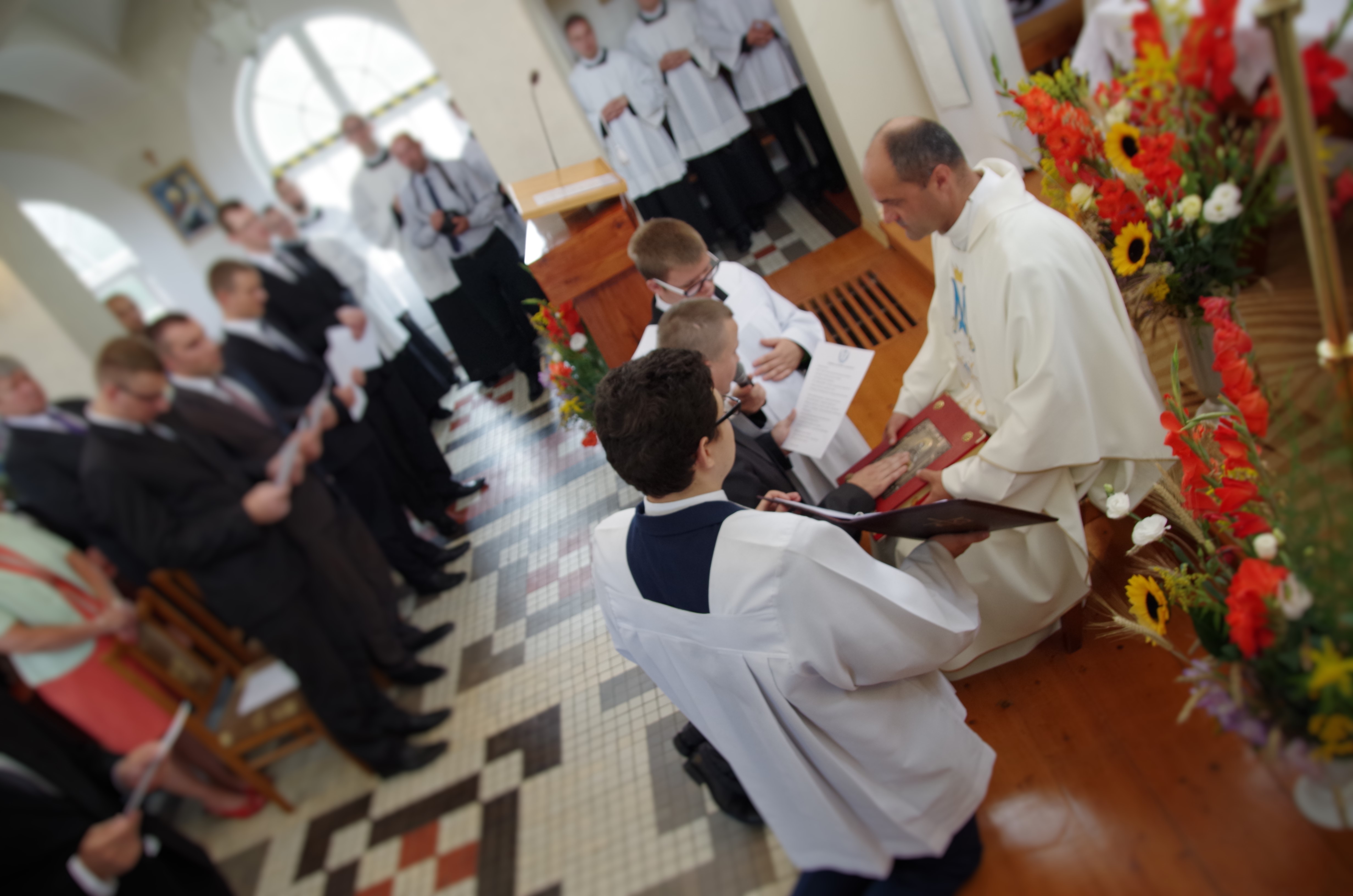 On the following day, August 15th, nine of our youngest Confreres made their first religious vows in the presence of Fr. Provincial Janusz Sok CSsR. After a year of rigorous formation in the novitiate they promised to follow Christ the Redeemer as redemptorists. In the month of October they will start their philosophy studies in our seminary in Tuchów.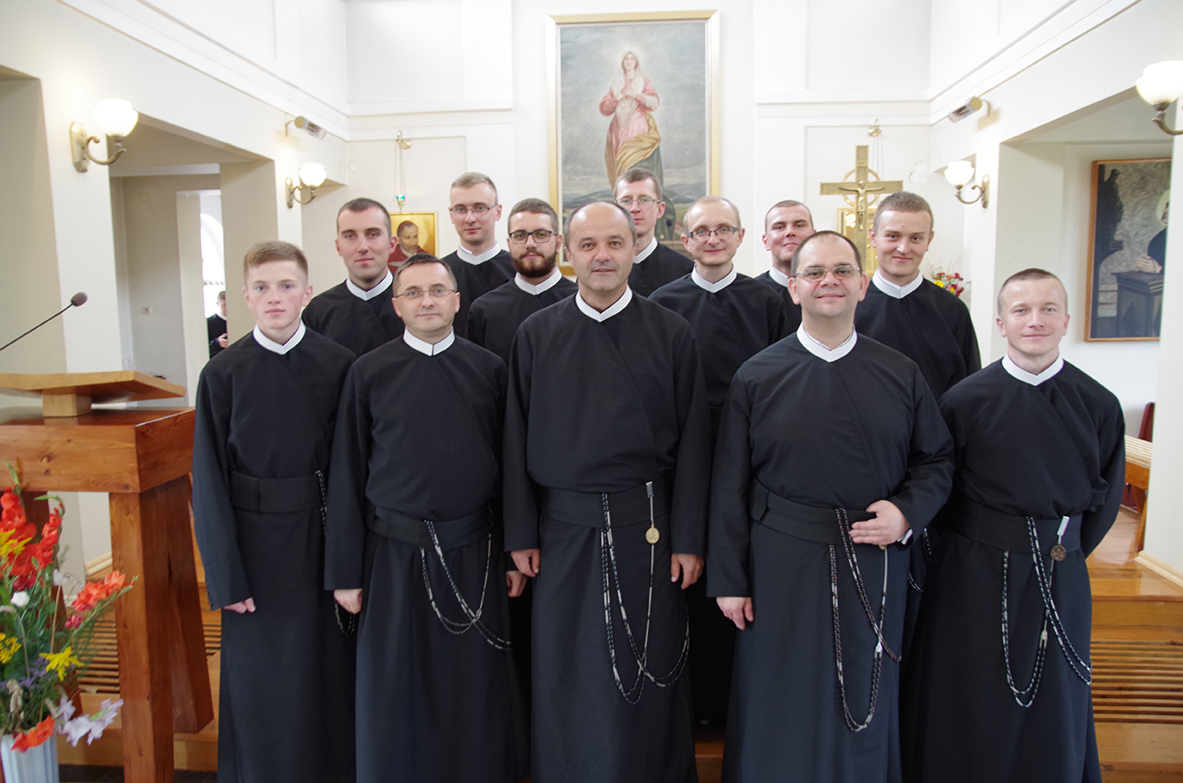 On the same day two of our students Łukasz Baran CSsR and Michał Wielgus CSsR made their final profession in the Shrine of Our Lady of Tuchów. Hopingly they will be ordained to the diaconate in the beginning of October and in the next year to the priesthood. Other 21 students renewed their vows for one more year during the morning prayer in the seminary chapel.
Mariusz Mazurkiewicz CSsR, Poland