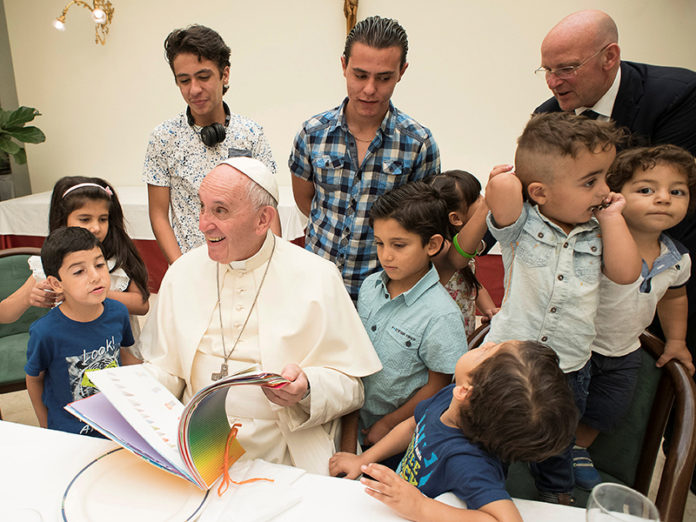 (Vatican Radio)  Pope Francis had lunch with a group of 21 Syrian refugees on Thursday at the Casa Santa Marta.
During the luncheon, both adults and children had the possibility to speak with Pope Francis about the beginnings of their life in Italy.
The children gave the Holy Father a collection of their drawings, and the Pope showered them with toys and other gifts.
The refugees, who live in Rome and are hosted by the St. Egidio Community, were brought to Rome from Lesbos by Pope Francis at the conclusion of his visit to the Greek island on 16 April 2016.
The first group arrived in Rome with the Holy Father aboard the papal plane, while the second group came to Rome in mid-June at his request.
Present at the meal with Pope Francis and his Syrian guests were the Substitute Secretary of State Archbishop Angelo Becciu; Professor Andrea Riccardi, founder of the St. Egidio Community, and other members of the community; the Commander of the Vatican Gendarmerie, Doctor Domenico Giani; and two Gendarmerie who helped transfer the refugees to Italy from Lesbos.
(from Vatican Radio)