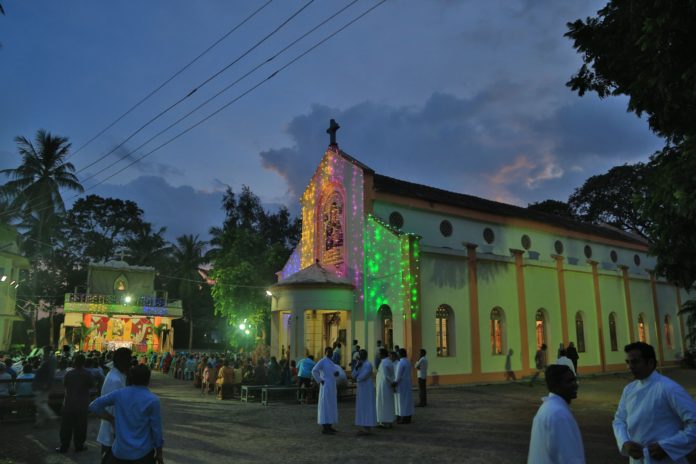 (Tenali, India) – It was an evening that will go down in the history of the 50-year Redemptorist Parish in Tenali, the Telugu hub of Andhra Pradesh in South India, as singularly spectacular and spiritually superlative. To the parishioners of the eponymous Church, Nithya Sahaya Matha (Mother of Perpetual Help in the local language), and the devotees of Mother Mary, the dark clouds that forebode a heavy downpour on the 17th of September, was no deterrent to throng the church in large numbers.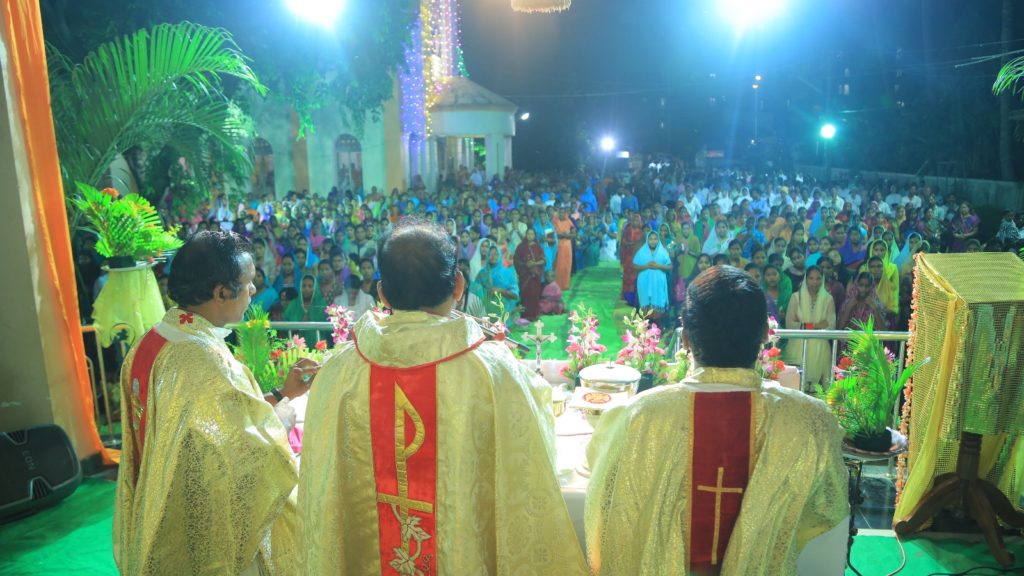 The gathering that augmented the parish clergy and other Redemptorists and religious, especially there for the occasion of the Sesquicentennial Jubilee of receiving the Icon of Mother of Perpetual from Pope Pius IX to spread Her divinity world-wide, was telling of the devotion the people of the region cherished for Mother of Perpetual Help.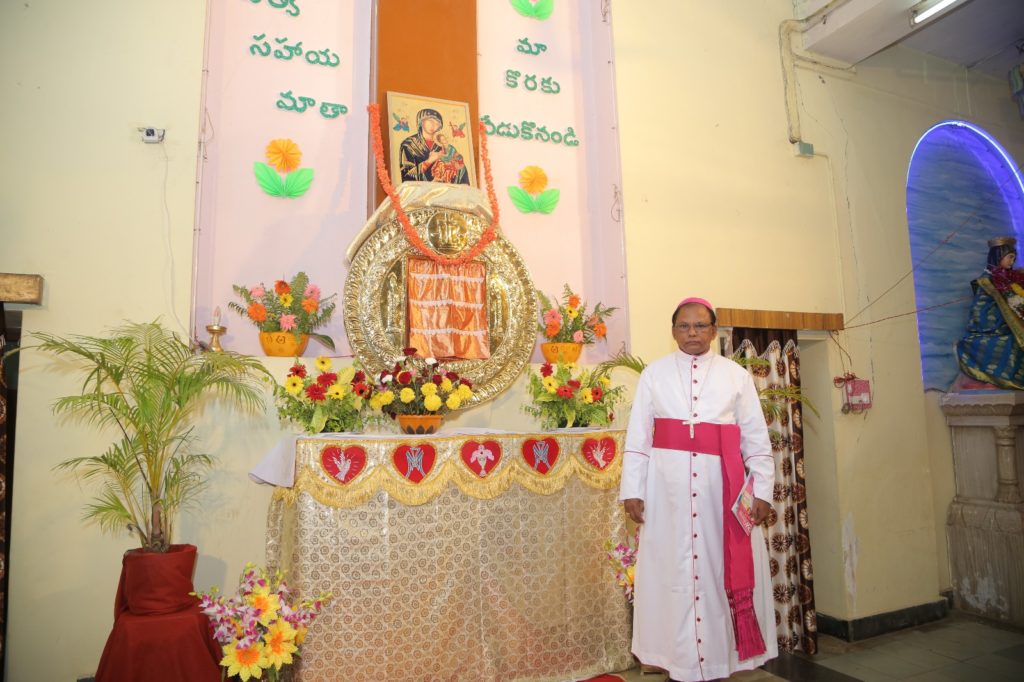 Earmarked specially as 'Amma tho Oka Roju,' (A day with our Mother), the celebrations that began earlier in the day, kicked off with the solemn arrival of the Icon from the Redemptorist Church headquartered in Rome. Along with the Legionaries, the entire day was spent in celebrating the mysteries of the Holy Rosary, singing hymns in honour of our Mother and praying for several temporal and spiritual intentions to Mother of Perpetual Help. The highlight of the day's proceeding was the thorough description and interpretation of the Icon, elucidated by Fr. Sagar, C.Ss.R. Priests, religious, lay faithful, our Hindu and Muslim brethren from the entire Diocese of Guntur and its neighbourhood, came in large numbers to pay their obeisance and to seek special favours to Amma (Mother).
The day's program culminated in the Holy Eucharist celebrated in the open ground outside the church in the evening. The concelebrated High Mass was presided by His Excellency Msgr. Bhagyaiah Chinnabathuni, the Bishop of the Diocese of Guntur. In his eloquent message to the faithful, he stressed the importance of family prayers, particularly the praying of the Holy Rosary daily in honour of our Blessed Mother.
With hymns sung, prayers recited and the Holy Eucharist coming to a fitting finale, the devotees left with the glow and grace of having encountered Mother in the iconic image of Mother of Perpetual Help. To everyone's amazement the heavens soon opened up with a heavy downpour that threatened all evening. A testament of Mother's power, mercy and love indeed made manifest through the symbolism and solemnity of the showers of blessings!  We could not have asked for a better finish to the glitter and grandeur of 'a day with Our Mother.'
Nithya Sahaya Matha! Intercede for us!
Vijayanand CSsR