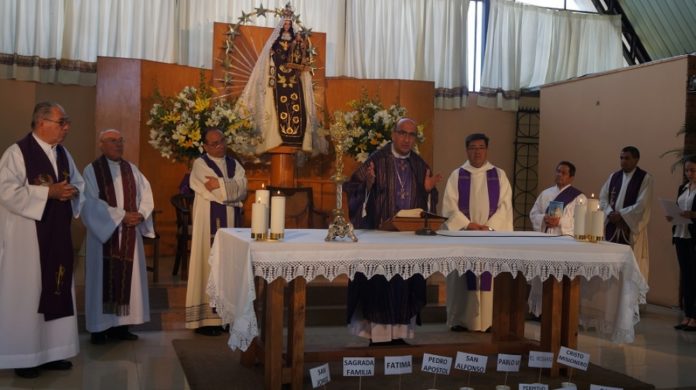 On the December 18th, in our lady of the Carmen parish, Penco, Chile, people gathered with a grateful heart to celebrate and to give thanks to God for the 50 years of missionary presence and service of the Redemptorists in Chile.
The Mass was presided by Monsignor Fernando Chomali and concelebrated by the Provincial of the Redemptorists in Chile, Father Mauricio Pizarro; The parish priest, Father Julio Maulén, and also the parish vicar, Father Néstor Díaz.  The pioneers Father Raúl Sobarzo, Father Jorge Fajardo and Father José Moncada, were also present for the celebrations.
Symbolically, 50 parishioners carried lit candles, which they placed in front of the altar, forming the number, saying thank-you to God.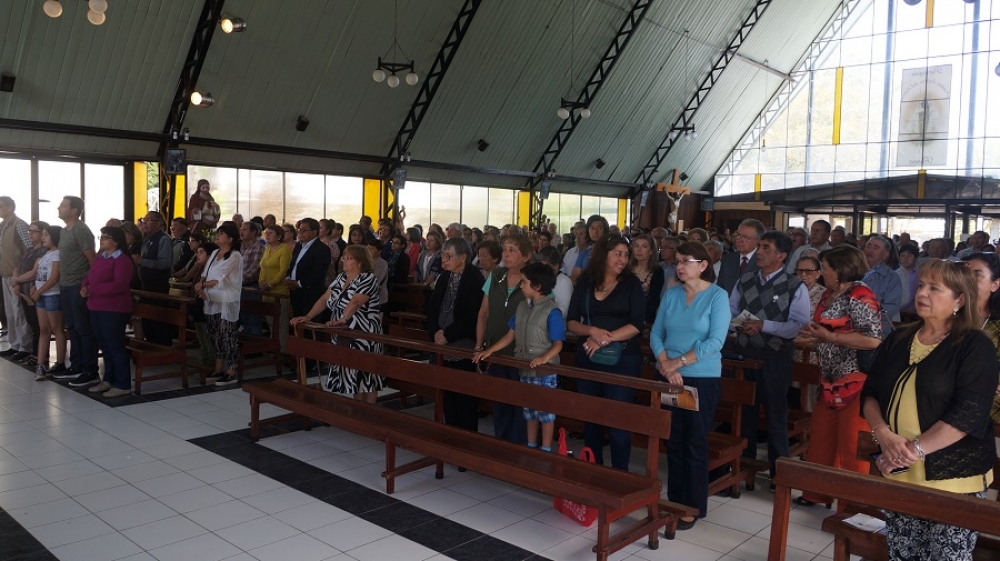 The bishop as an alumni of the Alphonsian Accademy, Rome has a long standing friendship and relationship with the Redemptorists.  "A deep gratitude to the Fathers who have been here for 50 years and God willing that they may be 50 years more, and celebrate this wonderful event that is the presence of the church in a specific place", he said, highlighting the positive aspects of this missionary work.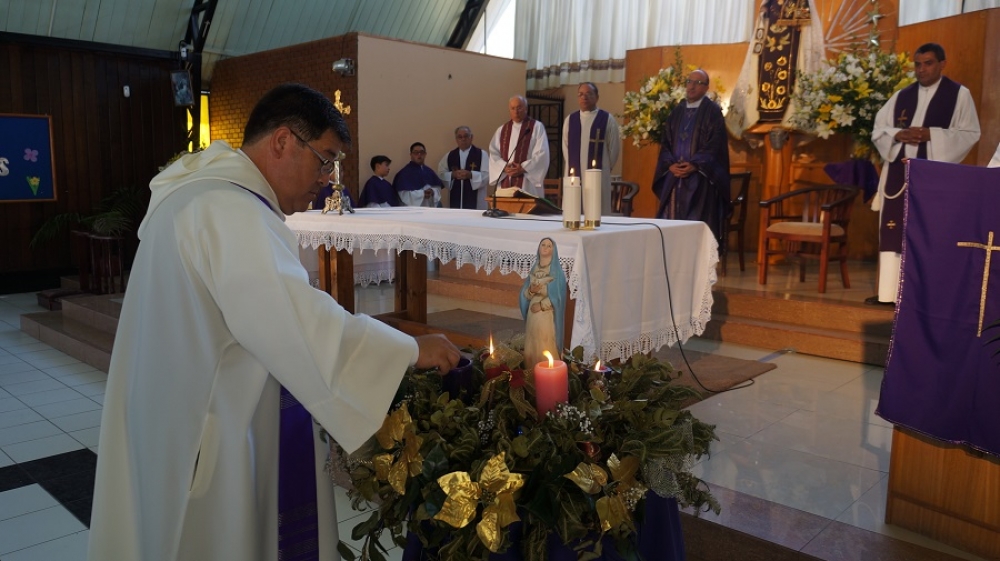 Father Mauricio Pizarro, Provincial of the Redemptorists of Chile, expressed his gratitude to the "Diocesan Church and the whole community, because it enabled the Redemptorist missionaries to fulfill the vocation that the Lord has given us, to announce the abundant redemption in the midst of community".