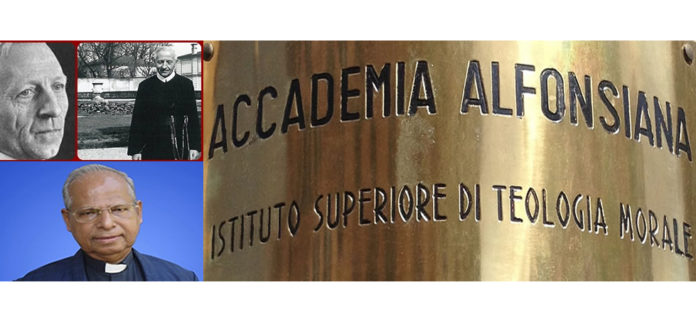 Father Felix Podimattam the renowned moral theologian of India, who did his doctoral studies under the guidance of  Bernard Haring, CSsR passed away.
Capuchin Father Felix Podimattam, who authored the most number of books on moral theology in the world, died on December 17 at Kottayam, Kerala.
The 82-year-old priest has been ailing for some months, Capuchin Father Suresh Mathew, editor of Indian Currents, told Matters India. The death occurred around 4:30 am.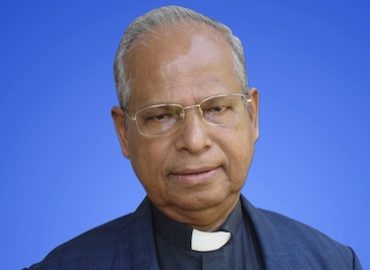 The funeral will be held at 10 am on December 19 at Capuchin Theological College, Thellakam, near Kottayam, said Fr Xavier Vadakkekkkara, director of Media House, a Delhi-based publishing house.
Fr Podimattam created history in 2013 when Limca Book of Records accepted him as the person who wrote 135 books on Catholic moral theology, a world record.
A year later, Bishop Raphael Thattil, the then Apostolic Visitator to the Syro-Malabar Church, described Father Podimattam as a towering scholar and the last word in moral theology in India.
His works are unparalleled, and each of his books is unique and scientific, the prelate told a seminar on April 8, 2014, to honor the theologian in Trichur, Kerala's cultural capital.
On that occasion, Fr. Francis Pallikkunnath, director of Trichur' Jubilee Medical College, noted Fr. Podmiattam's books were the chief moral theology resources available in India for several generations of priests like him. "We have received a lot from him and are indebted to him," he added.
Fr Hormise Mainatty, professor of Moral Theology at St. Joseph Pontifical Seminary, Aluva, said Fr Podimattam's books were the sole reference materials when they were appointed teachers in seminaries.
Fr David Francis, rector of Calvary Philosophical College in Trichur, hailed the Capuchin priest for taking positions to challenge society to change. However, he "always moved along with the teachings of the Catholic Church, in keeping with his Franciscan Capuchin family tradition."
Born in 1934 at Muttom, near Thodupuzha in Kerala's Palai diocese, Podimattam was ordained a priest in the Order of Friars Minor Capuchins at the age of 26. He was a member of St. Joseph province and professor at St. Francis Theological College, Kottayam.
Fr Podimattam wrote the books during his four-decade long teaching and theologizing career. He dealt with varying moral subjects such as celibacy to sex and artificial insemination to euthanasia, noted a press release from the Media House that has published more than 100 books by the late theologian.
He holds a Master's degree in political science from the University of Mysore, a Licentiate degree in Theology from Pontifical Gregorian University, Rome, and a doctoral degree in Moral Theology from the Alphonsian Academy in 1966, Rome.
His doctoral thesis 'The Relativity of Natural Law' is acclaimed as exceptionally excellent. The thesis was guided by eminent moral theologian Bernard Haering, who influenced the renewal of moral teachings of the Church during and after the Vatican II.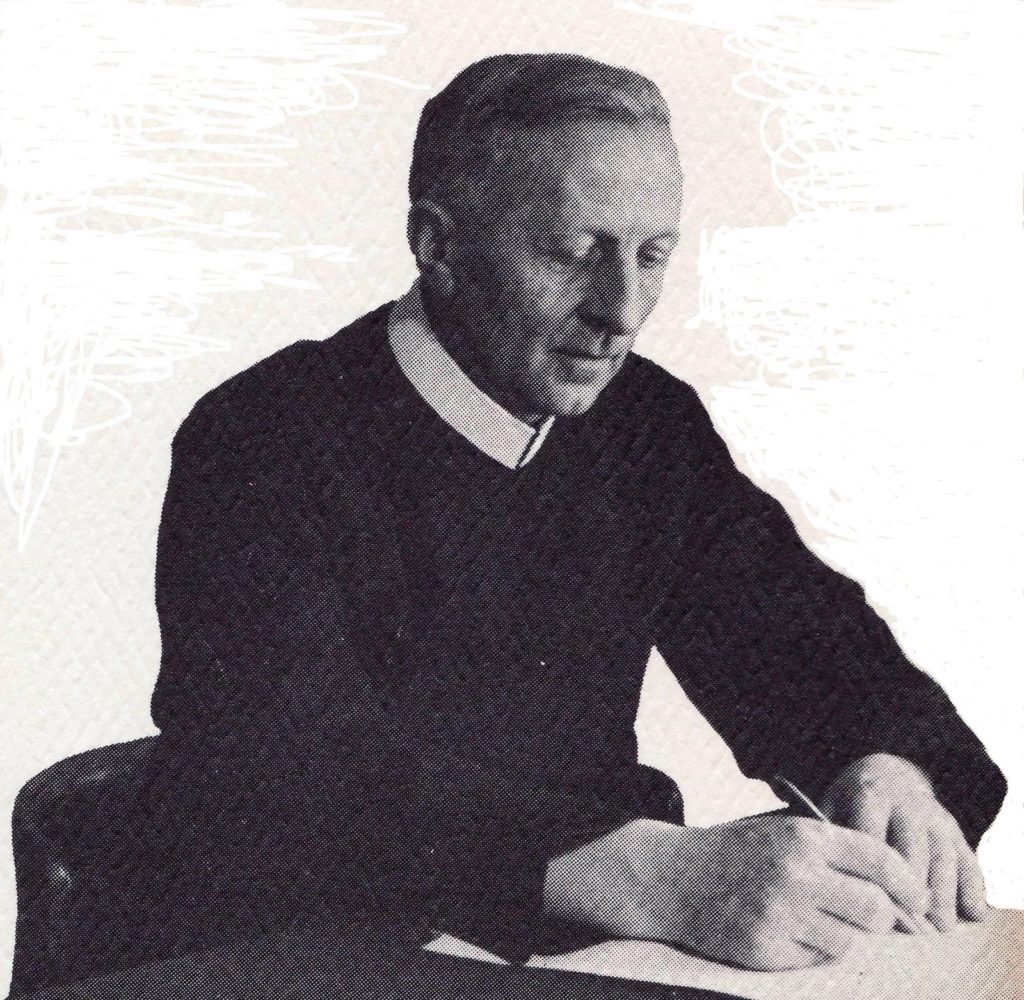 The Media House officials say Fr Podimattam's books are a hit in the market. The most significant characteristic of his writings was his ability to engage in a creative dialogue with other authors on every topic of discussion. He tried to compare and integrate, as far as possible, the visions and views of other religions.
He had supported rights and equality of women in the Church and society. He published a six-volume work titled: 'In praise of the woman' in the context of widespread discrimination against women.
He also wrote on the life and mission of priesthood and Religious life, including a five-volume sequel on Religious life. Another landmark contribution was the 10-volume set on bio-medical ethics.
His books emphasize the sacredness of life in all its forms, especially those dealing with topics such as abortion and euthanasia. His writings show a harmonious blending of the traditional wisdom with its emphasis on fundamental Christian values as well as the findings of modern sciences like psychology, sociology and anthropology.
His masterpiece was "The Ten Commandments in the Law of Christ," a 20-volume work on the Decalogue. "His vast knowledge on the subject gained through painstaking research, his teaching experience in various theological institutes stretching out over four decades and frank discussions with eminent thinkers have gone into this work," noted his colleague and confrere Father Mathew Paikada at the launch of the book in February 2013.
The volume is "a true encyclopedia in the field of Christian ethics and morality," said Paikada, who wrote an introductory note to the author.
(By Jose Kavi from mattersindia.com, december 17, 2016)