The first Chapter of the new Province of Bratislava-Prague is taking place from 13 – 17 February. The new Province was officially inaugurated at the Mass at which the Superior General, Fr. Michael Brehl presided.
It was created by the integration of the existing Prague Province and the Bratislava Vice-Province. Both Fr. Jacek Zdrałek, the Coordinator of the European Conference, and the Vice-Provincial for Michalovce were present for the first half of the Chapter. At the Solemn Inaguration of the new Province that took place on the first day of the Chapter, Fr. Janusz Sok, the Provincial of the Warsaw Province and Fr. Alfons Jestl, Provincial of  the Munich-Vienna Province were also present.
On Tuesday, February 14, the leadership of the new Province was elected. The new Provincial, Fr. Václav Hypius, who has been Vice-Provincial in Bratislava, was elected on the first Ballot.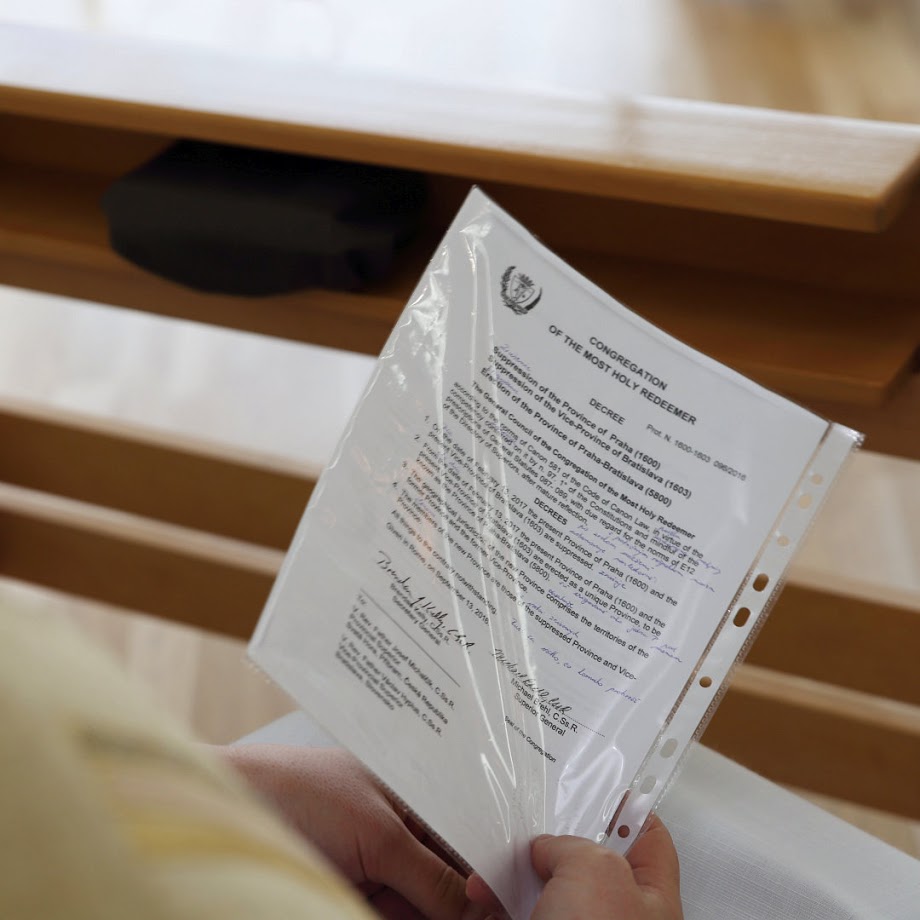 For his Vicar and the first Counselor, the Chapter elected Fr. František Boldy, who works as a Parish Administrator in Frýdek in the Czech Republic. Other advisors elected were Fr. Peter Slobodník, Parish Administrator of Radvaň -Banská Bystrica, Fr. David Horáček, Vicar at the pilgrimage Shrine of Svatá Hora (Czech Republic) and Fr. Miroslav  Szuda, Parish Administrator in Bratislava – Kramare.
Now the Chapter is working on the Pastoral plan, the Statutes of the new Province and other documents that will reflect the charism, vision and  apostolic priorities of the new Province of Bratislava-Prague.
Fr. Rastislav Dluhý
Redemptorist media, Province Bratislava – Prague
You can see more photos by Pavel Kováč: https://photos.google.com/share/AF1QipPpAPptqAMK9_pLCFj0hsPAs8blJMDmeIx0Bl-GKIrLe4BQeZEYZqzdBfEmPmbK2g?key=NHVqUkN0UTJjdUQyb3RJX2wwN3MxZ3FGYjl2aExn