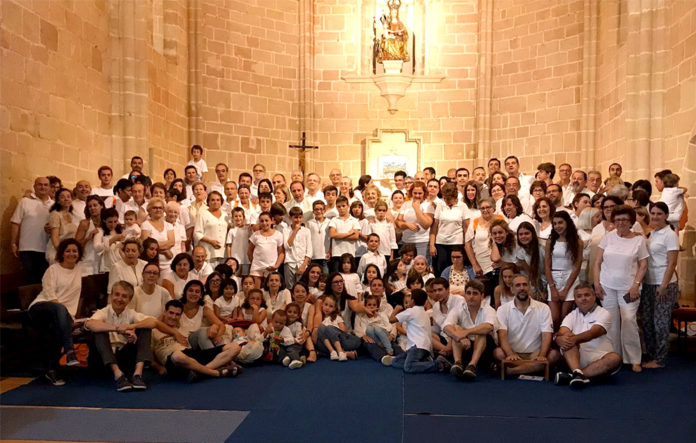 Like all the years at this time, always concurring with the Feast of St. Alphonsus, some of the Redemptorists and lay people of Spain (who have been united for two years and with the Redemptorists and laity of Portugal), meet in the monastery of El Espino to live together and deepen in the Redemptorist charism, following the motto of the general chapter: "Witnesses of the Redeemer, in solidarity for mission to a wounded world".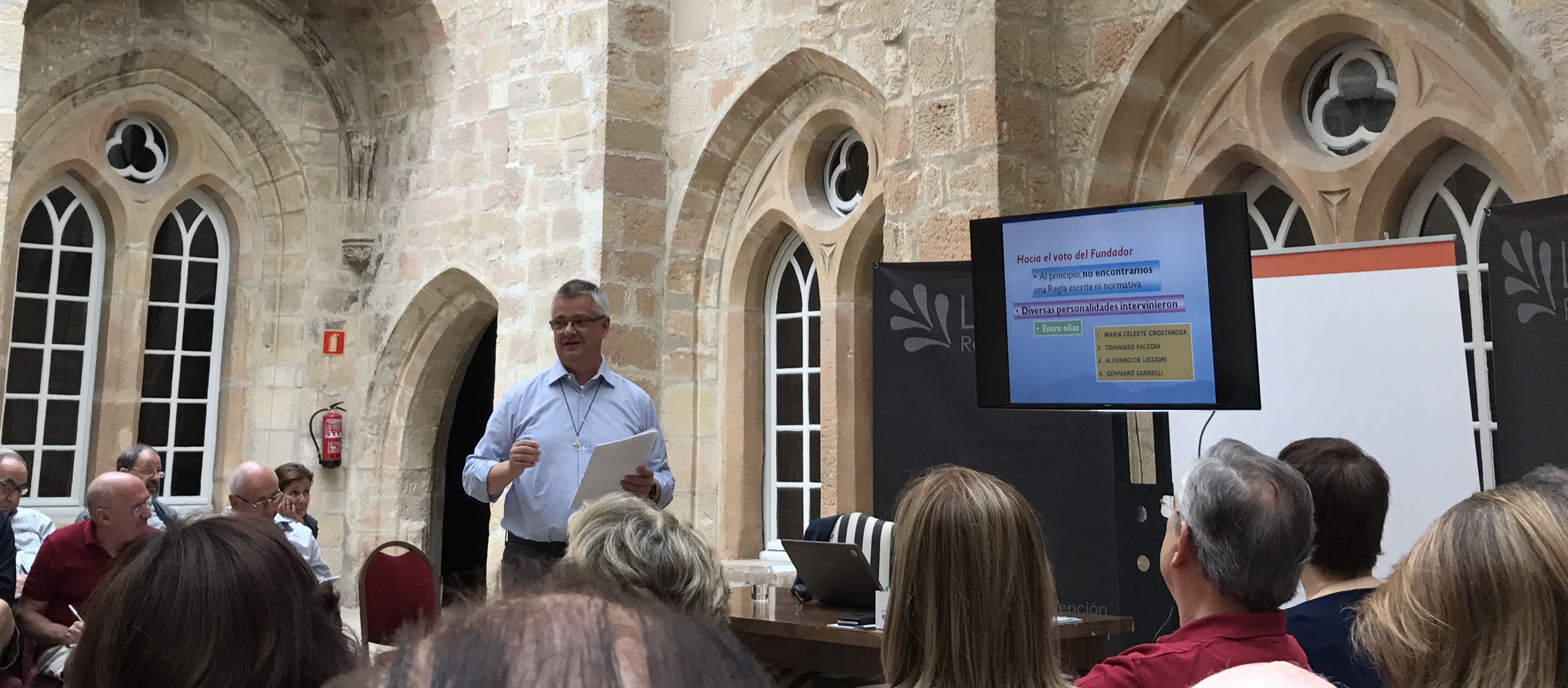 We were fortunate to start our morning session with the talk of Fr Piotr Chyla, Director of the Center for Spirituality of the Congregation in Rome. He spoke of the general character of the Alphonsian and Redemptorist spirituality, and also of the leading Redemptorist personalities in the origins of the Congregation. We have discovered with him the exciting and creative moment in which we are today and all that Redemptorist spirituality has to contribute to a wounded world.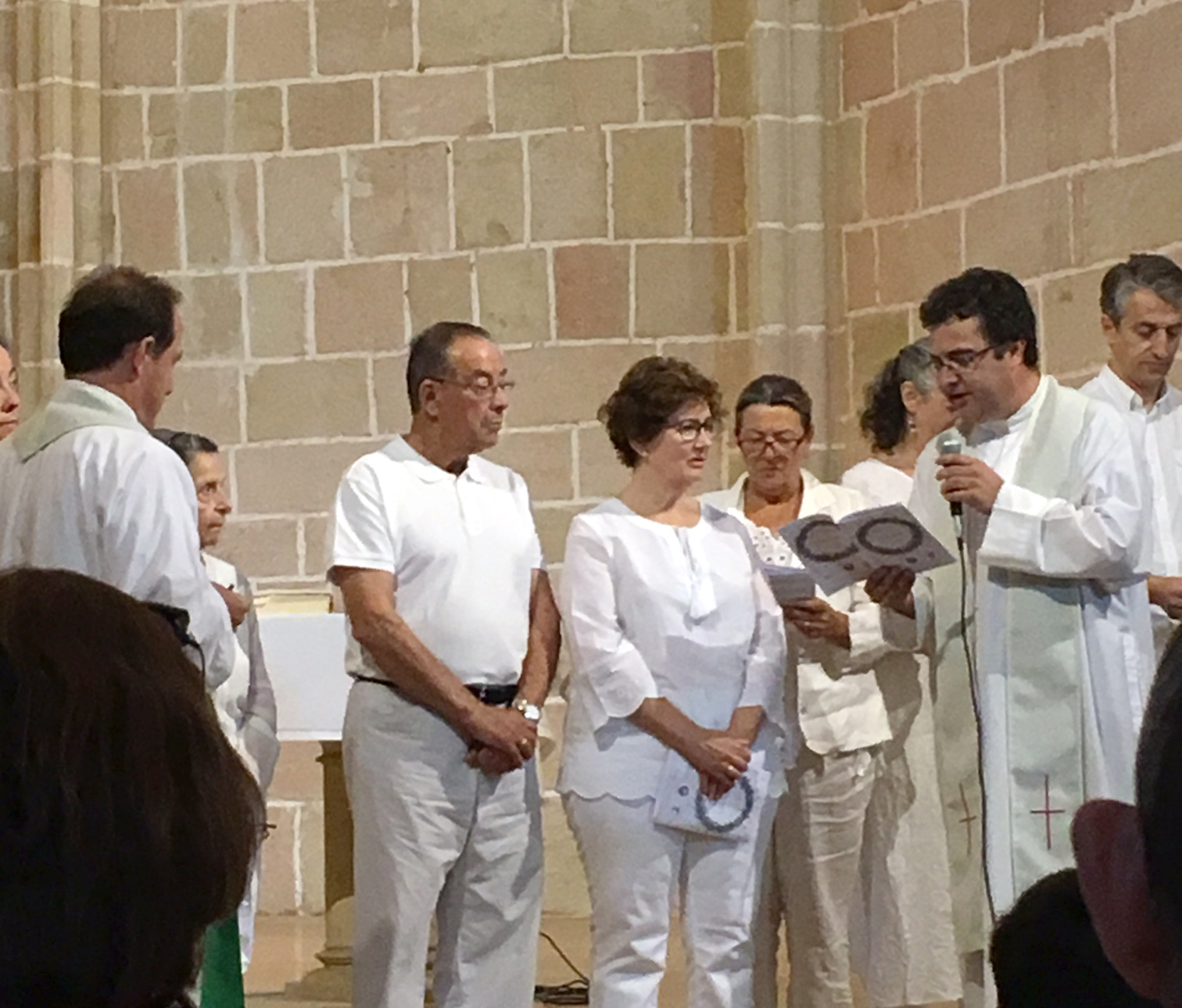 We spent the afternoons reflecting on the conclusions of the XXV General Chapter presented by the General Councillor Fr. Pedro López, always looking at the present as a sign of hope.
The Provincial of the Spanish Province, José Luis Bartolomé, was at the beginning of the meeting although he could not accompany us all week. The last day Fr. Rafael Alonso, Provincial Councillor, joined us and he presented the process of restructuring in which the Province of Madrid is embarked.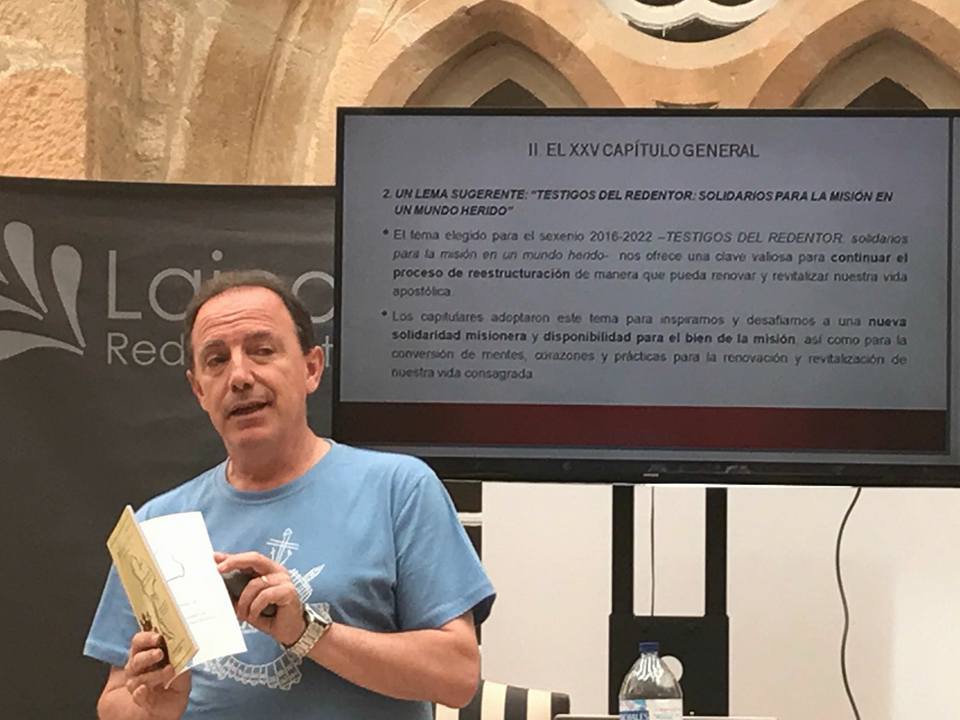 On Friday afternoon, the Eucharist of Saint Alphonsus was celebrated presided over by Fr. Pedro López and during the Mass, the Lay Missionaries of the Most Holy Redeemer Manolo Sánchez-Matamoros and Julia Fontenla of Seville made their commitment.
The meetings of St.Alphonsuss are going through a special moment of growth. It is a pleasure to live several generations together: two families from Vigo and Valencia have shared about it in this meeting  as some of them were grandparents, parents and children, each with its peculiarities, different tastes and interests, naturally. Or to see the little ones participate in the Eucharist with all the seriousness of which they are capable.
We not only grow in number of generations. This is the Second Iberian Encounter that we come together with the laity and the Redemptorists of the Province of Portugal, accompanied by their Provincial, Fr Antonio Marinho, and his Vicar, Fr Rui Santiago. Perhaps next year we can also count on the laity and the Redemptorists of the Province of Rome.
As always, it has been a week full of wonders. It could not be less in a place as special as the Monastery of El Espino.
Pilar Hernán, Lay Missionary of the Most Holy Redeemer