(Dominica) Hurricane Maria, the second major storm to hit the Caribbean this month, has left at least 15 people dead and 20 more missing in the Dominican Republic, the nation's prime minister said.
Roosevelt Skerrit, the prime minister confirmed the death toll on Thursday, which puts the total casualty figure from Maria to at least 25 across the Caribbean.
This is the first Category 5 hurricane to hit Dominica in records stretching back to 1851. The last time the island suffered a major hurricane was in 1979 when Hurricane David was responsible for the deaths of 40 people.
Redemptorists in Domenica
Glanville Joseph wrote to the Provincial Superior Rev. Paul J. Borowski. C.Ss.R., of Baltimore the following message. Here is what Glanville writes:
"Good Day Fr. Paul,
Greetings from Belfast Dominica.
We are alive but not very well emotionally, I don't ever want to experience another hurricane, even though this my first for my 65 years. We pulled through unhurt Frs. Cuffy, Elias and myself.
Our house is badly damaged and we lost a considerable section of the roof over the common area and the glass roof between the downstairs bedrooms.
Continue to keep us In your prayers because we are without lights and water and internet and phones and it will be some time before we get any of it back. You may not be able to contact me again as the service comes and goes, one time ok and the next time no luck.
We are going to experience a lot of difficulties every time it rains as the roof and some windows are badly damaged. Thanks, Fr. Paul. We will talk another time.
Of the 5 churches that we have in our parish only 2 can be used right now with some repairs, the others will be a long time before we will be able to repair or replace them. Pray for all of us Dominicans!"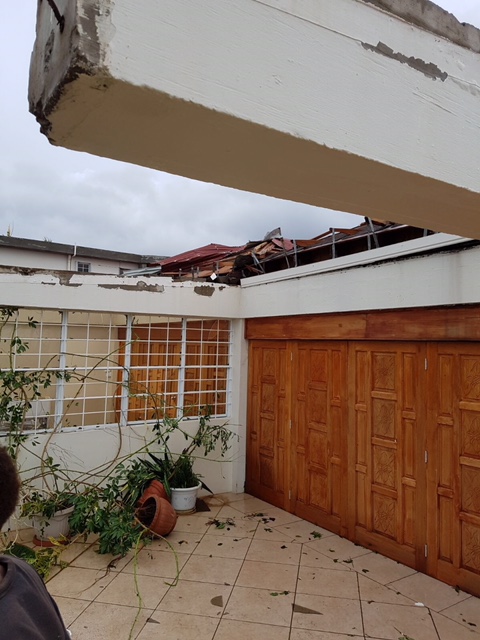 May Our Mother of Perpetual Help continue to watch over the people of Dominica as the recovery process begins in earnest.