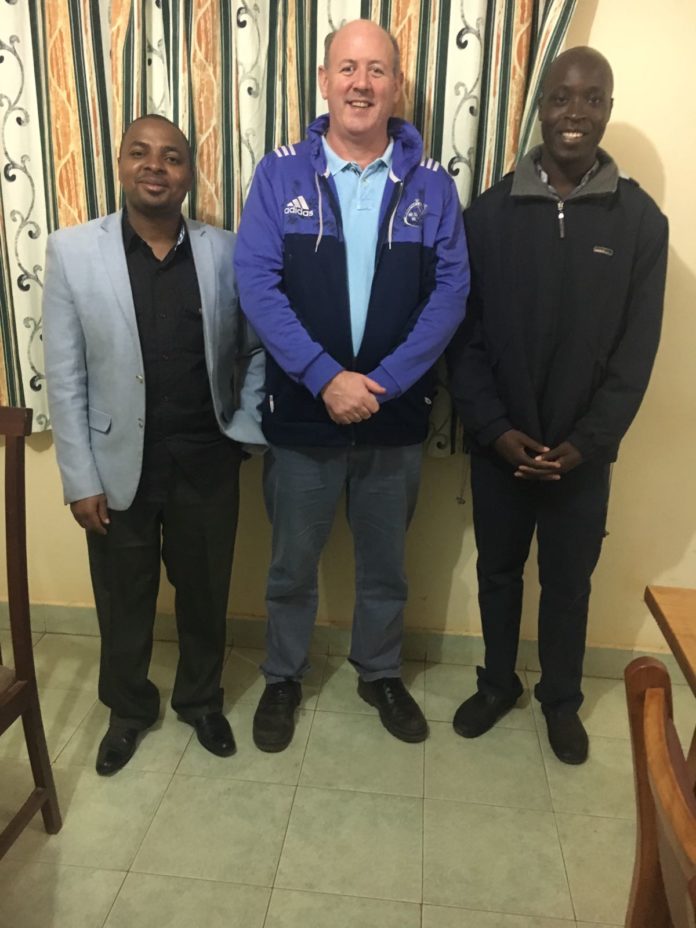 (Kenya, September 2017) – In August and September, the Redemptorists in Kenya rejoiced in the joy of the commitment and passion of two confreres.
Cornel and Titus seen photographed here with Gerry O'Connor from the Solidarity Office , were ordained priests after several years of study in Kenya, South Africa and Zimbabwe.
Cornel will take up an appointment at the Redemptorist rural mission in Iruma , Kenya and Titus will be posted to the new Redemptorist community of Nakuru and will act as vocations director.
Cornel celebrated Mass just three days after being ordained for the international gathering of Redemptorist's participating in the Results Based Management course in Nairobi . The visitors were delighted to meet Cornel and enjoy his passion and enthusiasm.