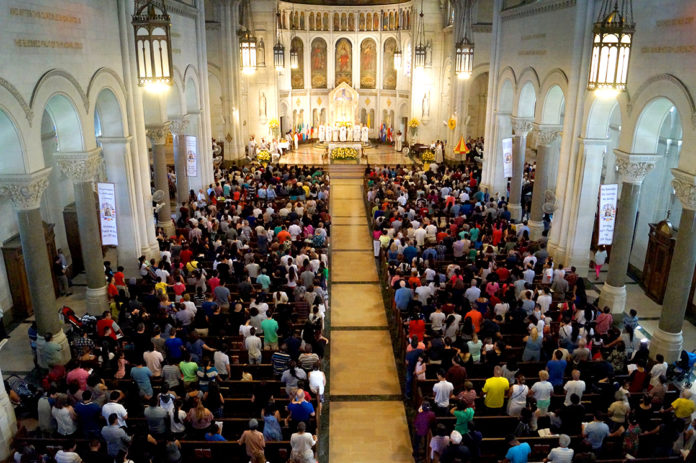 On Sunday, September 24th at 12:15 PM the parishioners of the Basilica of Our Lady of Perpetual Help in Brooklyn, New York gathered to begin the beginning of a Jubilee Year celebrating the 125th Anniversary of the parish. The first Mass was in a family home on April 2nd, 1893. From the house, within a year, the new parish had a small church and a rectory to house the CSSR community. The neighbourhood began to grow, the residents largely Catholics. Within ten years a large elementary school was built. A much larger church was built, always with plans to build a magnificent church above.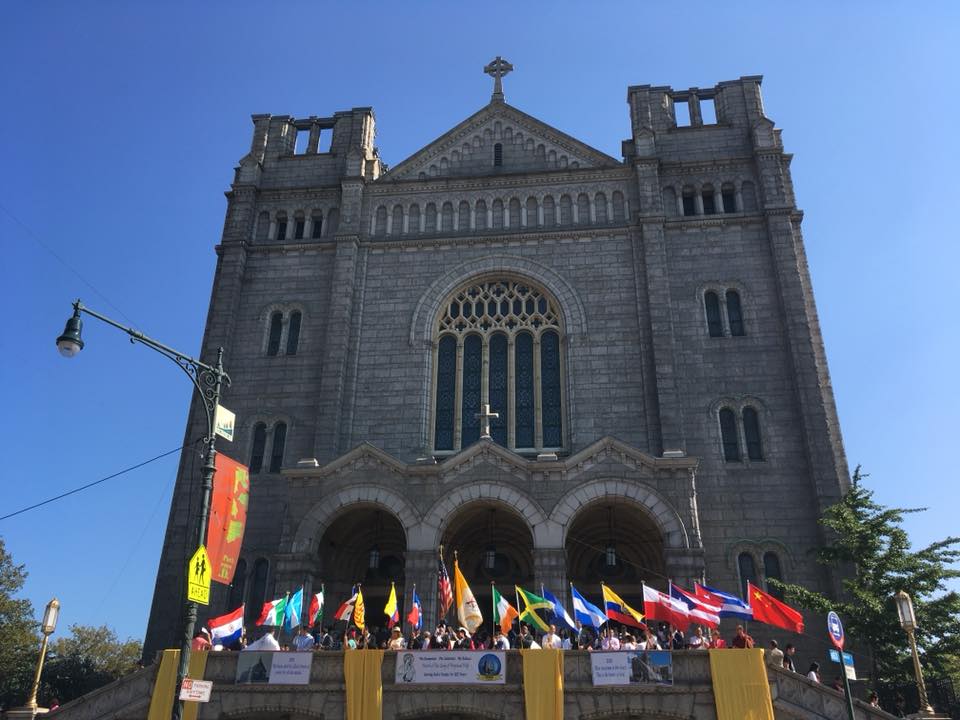 Through the years the parish has been very active, very devout. The Redemptorists have been with the parish since the very beginning. Today the demographics are much different. There is a very large Chinese population. The Catholic Chinese community has been attracting each year more than 50 catechumens to be baptized in the Easter Vigil. Mass is celebrated in four languages: English, Spanish, Chinese ( both Cantonese and Mandarin) and Vietnamese.
The opening Mass showcased the international, multi-cultural aspect of our parish. There was a colourful procession of flags representing the different nations from which our parishioners have emigrated. The Mass was celebrated by Bishop James Massa, an auxiliary bishop of the Diocese of Brooklyn. Father Michael Brehl, C.SS.R. was able to combine trips and be with us before beginning the continuing Chapter meetings in San Alfonso Retreat House in Long Branch New Jersey, (1 hour 15 minutes away). Fr. Michael spoke well in English and Spanish. A number of priest concelebrants were with us.
After the Mass, the international, multi-cultural theme continued, as people share foods from many different countries. The entertainment was traditional dancing from many different countries. A number of other events are planned for the Jubilee Year.John
John McKenna, C.SS.R.