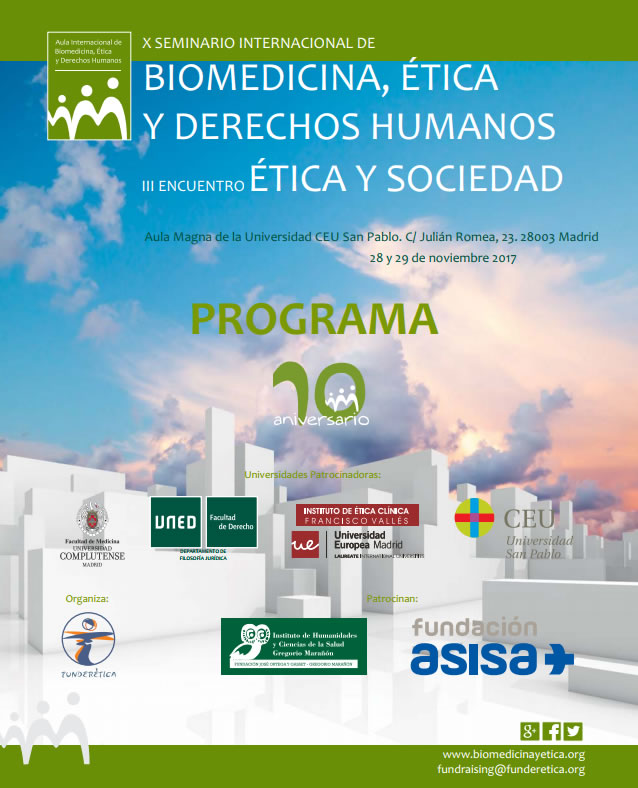 (Spain) The CEU San Pablo University, Madrid will host the 10th International Seminar on Biomedicine, Ethics and Human Rights and also the 3rd  Meeting of Ethics and Society on 28 and 29 November, a multi-disciplinary forum that has programmed this event to talk, to feel and to think. In this year of 2017, they also want to speak about believing.
To celebrate this anniversary of FUNDERÉTICA, under the auspices of the International Classroom of Biomedicine, Ethics and Human Rights, the organization has planned as part of the programme to address issues such as humanization of healthcare, sustainability of the healthcare system and reflection on ethics and ageing.
The Director of the Residential Centre for the Elderly of 'Santa FE,' (Granada) and the staff of the Centre will be present during this programme. The Portuguese Redemptorists Lay Missionaries also will participate in this event.
For more information: