From October 23-27, the Region of Colombo gathered for its annual retreat. Nine confreres led by the Regional Superior, Fr Shiran Fonseka, gathered at Fatima (Jesuit) Retreat House in Kandy.
The retreat was led by Bishop Paul Bird, C.Ss.R from the Diocese of Ballarat, Victoria, Australia; and former Provincial Superior of the Province of Canberra (now Province of Oceania).
Bishop Paul guided us simply and reflectively on a number of themes, including: Our vocation as Christians, Our vocation as Redemptorists, The Redemptorist Missionary, The Apostolic Community, Liturgy in the spirit of St Alphonsus, Liturgy: Glory to God in the highest and on earth peace, and Positive thinking in our lives as Redemptorists.
Bishop Paul shared many insights, stories and examples; drawing on his nearly 50 years as a Redemptorist and 5 years as a bishop. As a backdrop to his reflections, Bishop Paul 'opened' the rich treasure of our Constitutions and Statutes to help us ponder more deeply on our life and mission.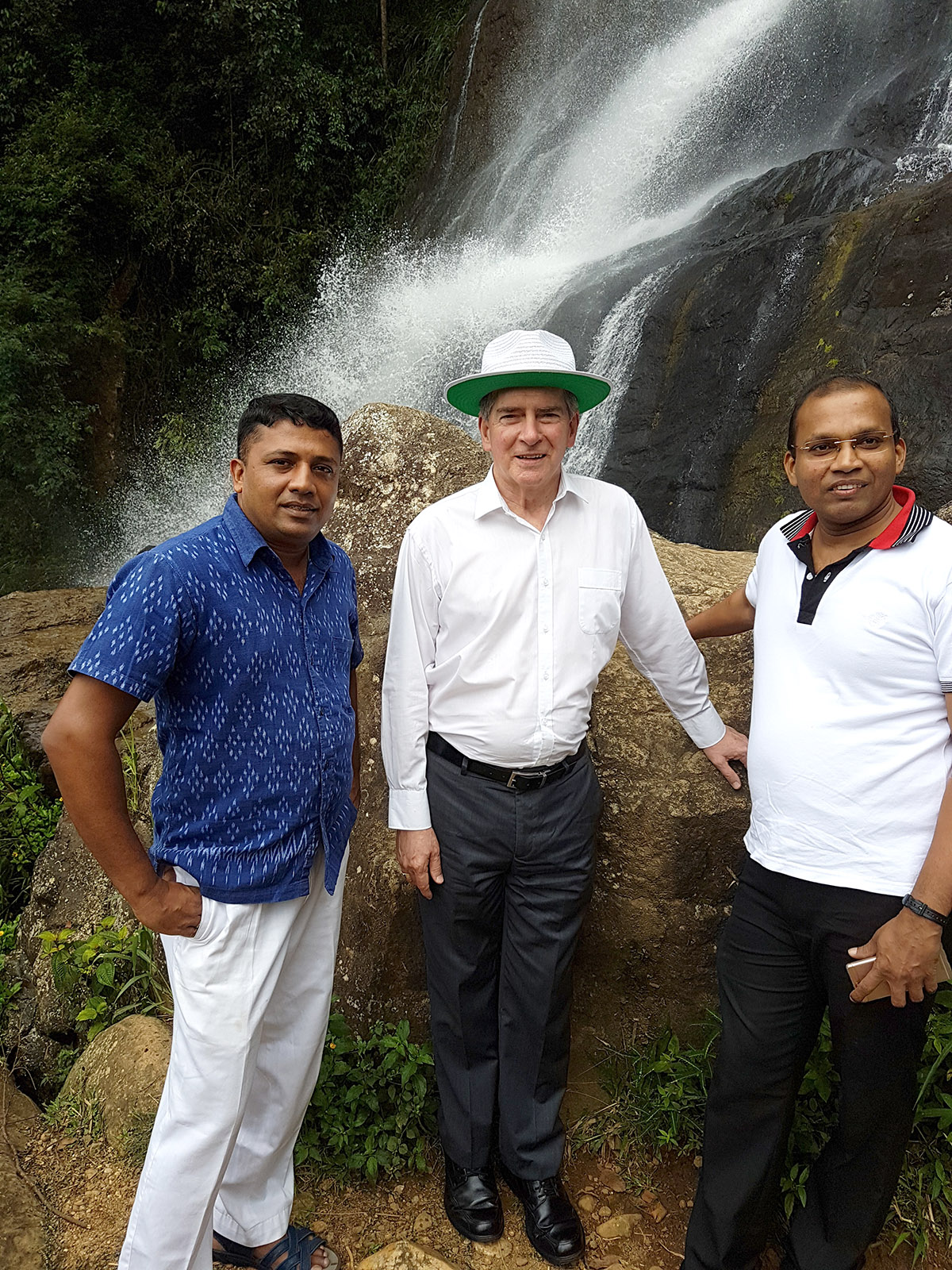 As it was Bishop Paul's first visit to Sri Lanka, some sightseeing was arranged to enable him to get a 'taste' of Sri Lankan life and culture. During the retreat, Fr Shiran and his vicar Fr Chandana Perera took Bishop Paul to spectacular Hunas Falls.
Fr Shiran in a recent circular to the Region said, "Bishop Paul's presence among us is a great blessing and privilege for our Region." And so it was.
David J. Hore, C.Ss.R.