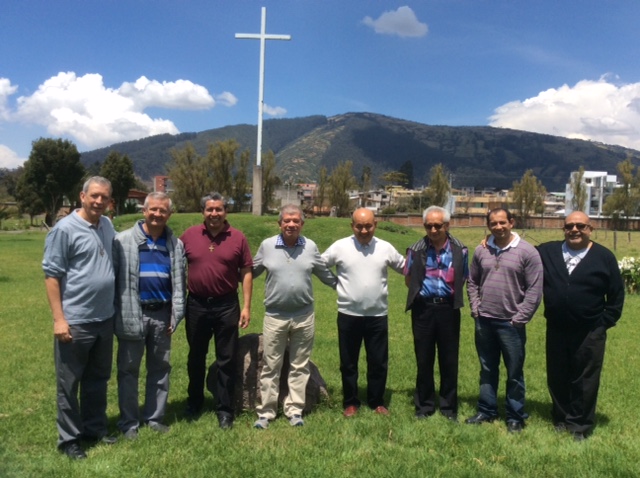 From 23 to 27 October, the superiors of the Northern Subconference of Latin America and the Caribbean (URNALC) met at the Centre of Immaculate Conception of Franciscan Sisters. The meeting was led by Fr. Manuel Rodríguez, C.Ss.R., Coordinator of the Conference of Latin America and the Caribbean. In the photo, you see, from right to the left, Frs. Nery Méndez (Central America), Denny Jiménez (Caracas), Sixto Guerrero (Ecuador), Narciso Chinguel Flores (North Peru), Felipe Santiago (San Juan), Adalberto Alfaro (Mexico), Jorge Gómez (Colombia) and Manuel Rodríguez
In addition to discussing the ordinary issues of the life and mission of the sub-conference, with the accompanying of Father Manuel, there were discussion on some of the decisions of the past General Chapter and, in particular, on the Apostolic Plan, Restructuring and extraordinary visits of the General Council at the beginning of next year.
Superiors express their support and willingness to the process requested by the Chapter and the General Council and pray to God that the results will lead us to greater fidelity to the Redemptorist Charism, especially in becoming the Witnesses of the Redeemer, In Solidarity for the Mission in a Wounded World.
Manuel Rodríguez Delgado, C.Ss.R.