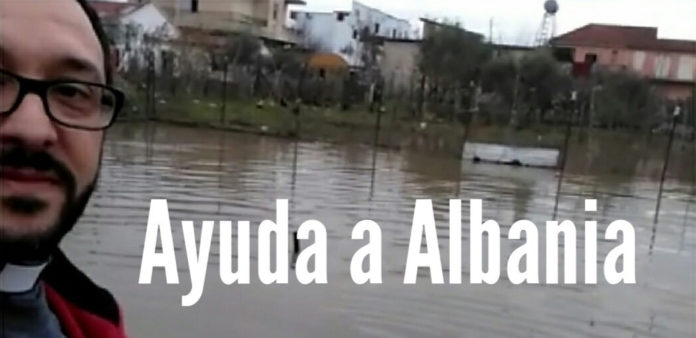 (Kamez, Albania) – From Albania we are informed that heavy rains have caused great floods in some areas of the country, and our Redemptorist brothers from Kamez have sent us a request for urgent help. Therefore, in the middle of the Christmas season and the first candle of Advent, Albania needs light, hope and our solidarity.
The Spanish Redemptorist missionary Laureano del Otero says in his letter that about 3,300 houses are under water and 10,200 hectares are totally flooded (according to the data of the Civil Emergency Committee of Albania). In addition, 56 schools are practically unusable and 28 bridges have been left unused.
In that same text, the priest explains how at 1 o'clock in the morning one of the members of the Catholic community of Arrameras called me to tell me that, suddenly, a meter and a half of water and mud had entered his house. His name is Vladimir, he has no job, he lives in conditions below the threshold that can be considered normal here and he has four children, the smallest one about to turn one year old (…).
It is not the first flood they suffer. The volunteers of the Association for Solidarity in Albania know this family, and in August we were looking at the roof arrangements of their house (which we financed with € 1,500 in exchange for work by the head of the family in the Church and the neighbouring Sisters) and how had painted the walls and put some furniture, although the appearance of the house still had signs of the passage of water in the doors, windows and part of the kitchen. Again we have to rearrange this house, and we must try to find a true solution.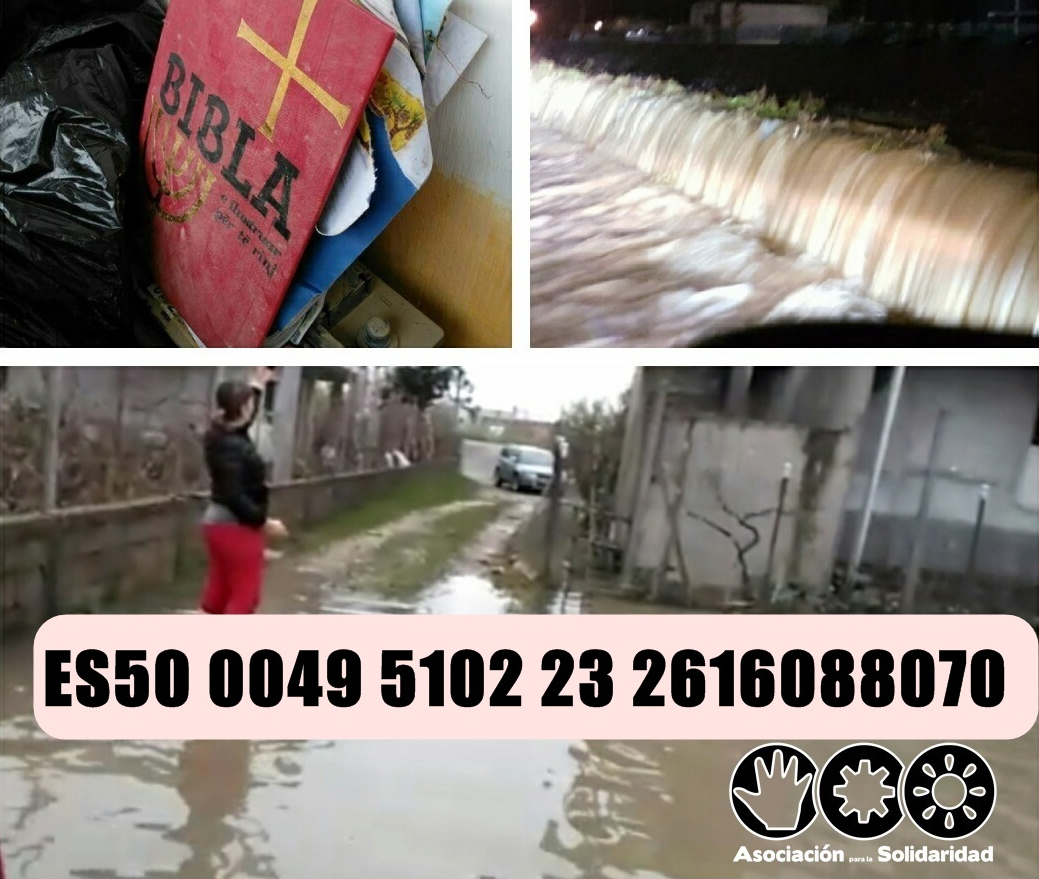 In order to face the situation they ask that the donations be sent to the account ES50 0049 5102 23 2616088070 and thus they will use that fund by studying the cases to help the families from the Parish.