(Co. Galway, Ireland) On Monday, April 16, confreres arrived in Esker in Co. Galway from the four corners of the island of Ireland and from further afield for the Extraordinary General Visitation. Lunch was served at 1:00pm and the First Sessionof the Visitation followed at 2:30pm.
As there were confreres from other provinces present, we began by introducing ourselves and saying where we lived. Then, after receiving house-keeping instructions from Gearóid, the retreat house manager, Fr. Provincial welcomed us all and had a special welcome for the facilitators – Frs. Alberto Esiverri (Vicar General) and Johannes Rȍmelt (new leader of the Northern European Conference) and for the confreres from outside the Dublin Province:  from St. Clement's: Fr Andreas Krahnen, Jan Haen,  Henk Erinkveld; from London: Maurice O'Mahony; from India: John Matthew Anthony (Bangalore) and Biju Madathikurel (Liguori).
Frs. Esiverri and Rȍmelt outlined and contextualised for us the programme for the following days. They explained the objectives of the Visitation which were: to explain the message and hopes of the 25th General Chapter, to explain the General Government's Plan of Action during the current sexenniun and to discern the views of the members in every unit on the apostolic priorities of their area and the restructuring of the Congregation in the light of their apostolic plan. Their message was a synopsis of the Message of the General Chapter of the Congregation (Cf. Final Documents, p.15).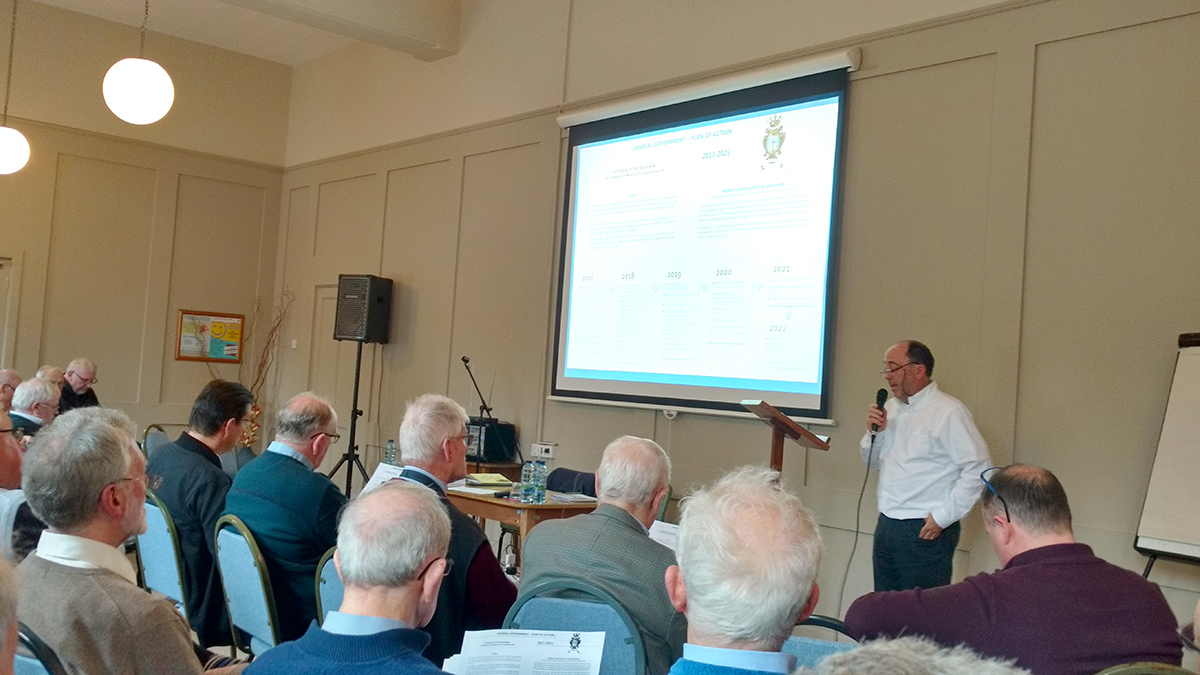 After a break, the Second Sessionbegan at 4:15pm.  At this session, the facilitators, by means of power point, outlined in some detail the General Government's Plan of Action over the coming sexennium. A printed handout of the slides used gave us the content  of their presentation in great detail, year by year from 2017 to 2022. The facilitators stressed that because the Chapter had made 52 decisions – far too many for us to consider – it was important that we focus on the Priority Objectives for the sexennium: restructuring and developing apostolic criteria which will assist in developing an Apostolic Plan that responds to the "wounded" of each conference area.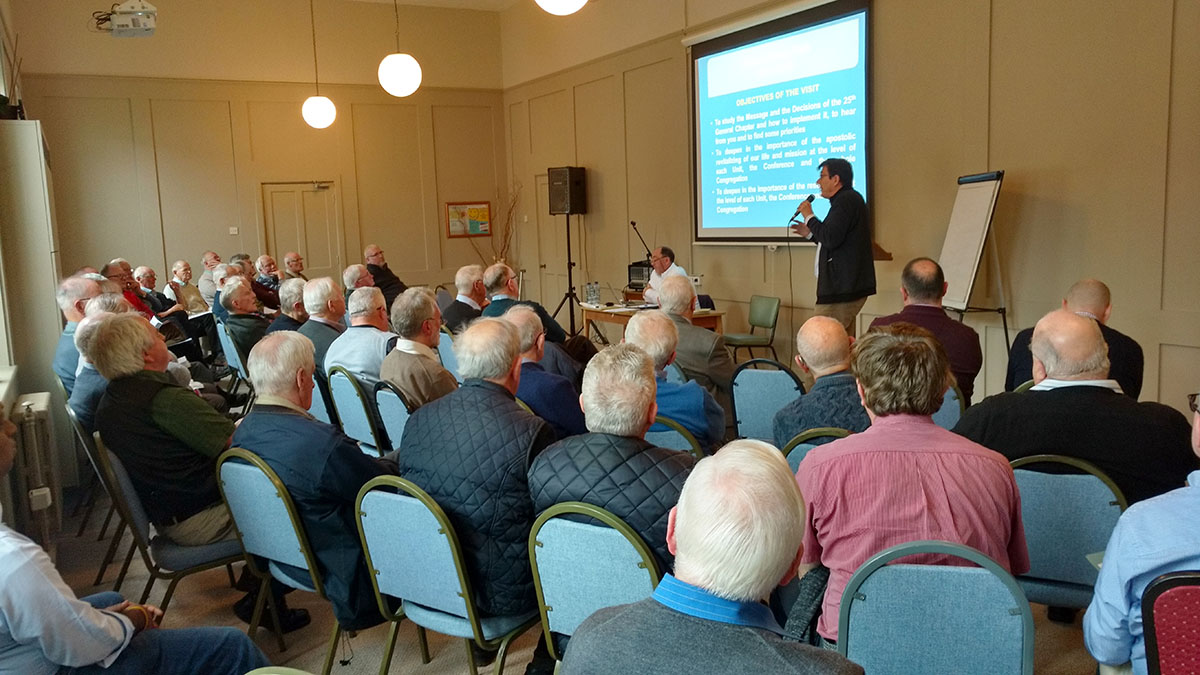 In an open session which ensued confreres asked who were the "wounded" today – a topic which was postponed to a later session. Also, some practical questions arose around 'restructuring' but it was explained that these details could only be answered by the members of each new unit that might emerge.
Fr. Esiverri was principal celebrant at our community Mass assisted by Frs. Rȍmelt and Baragry (Provincial). The theme of Father Alberto's homily was 'Hope' – a theme that would re-occur many times in the days that followed.
Fr. George Wadding, CSsR