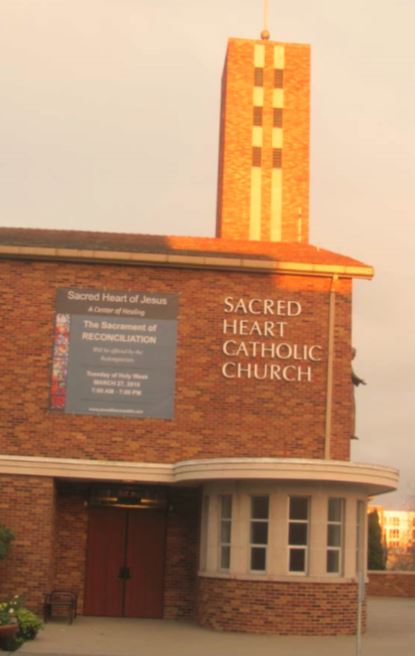 (Seattle, United States) Over the years, The Sacred Heart of Jesus Parish in Seattle has become a centre for the Sacrament of Reconciliation in the Archdiocese of Seattle. Confession periods are offered before the two daily Masses, and often people have to wait in line.  This year, the Redemptorists of Seattle offered the Sacrament of Reconciliation from 7:00 am until 7:00 pm on March 27, the Tuesday of Holy Week. The day surpassed all our expectations. The two confessors originally scheduled often had to call upon two other Redemptorists to assist.
Throughout the day, all of us received thanks for making the Sacrament of Reconciliation so easily available. People walked, took the bus, drove and took the monorail to the church. A few minutes before we finished for the day, a young man who works for Amazon rode his bicycle to the parish.   He was grateful that we were available into the evening hours, so he could come after work. With Archbishop Peter Sartain's permission, we attached a 10 x 10 ft. sign above the parking lot door, and another on the Seattle Center side of the building. One of the participants said that it had been years since she had received the Sacrament of Reconciliation. When asked why she came to the parish that day, she said, "How could I miss those signs?"   Due to the response received, we are planning to host another day devoted to the Sacrament of Reconciliation in Advent on the Tuesday before Christmas.
Fr. Rich Luberti, C.Ss.R.