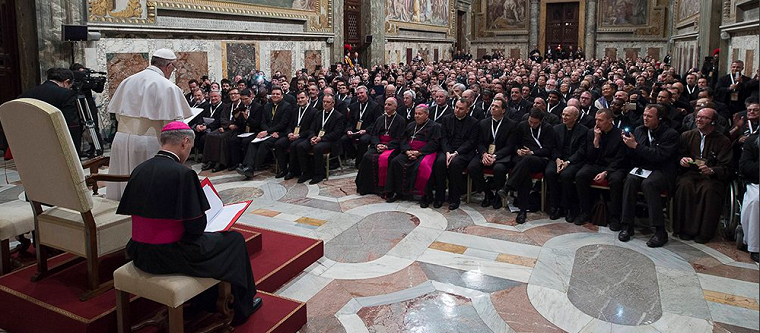 (Vatican City) – The Missionaries of Mercy will arrive at the Vatican for a second major meeting, organized by the Pontifical Council for the Promotion of the New Evangelization, which will take place from 8 to 11 April this year. The meeting takes place two years after the establishment of their ministry during the Jubilee.
According to the information, more than 550 missionaries are expected to arrive from five continents. In Rome, there will be moments of catechesis and testimonies on the pastoral activities to be carried out in their dioceses and they will be able to celebrate the sacrament of Reconciliation, which is the central service of this special ministry instituted by the Pope. The priests will also receive the Yearbook which brings together the contacts of all 897 missionaries of Mercy active at this time.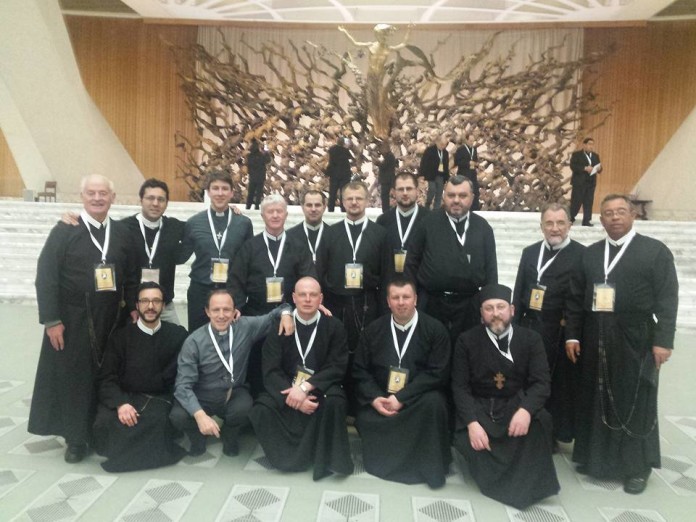 The main event of this meeting will be the concelebrated Mass in St. Peter's Basilica presided by the Pope on Tuesday 10th of April, after which there will be an audience with Pope Francis in the Sala Regia of the Apostolic Palace in the Vatican.
According to the program disseminated by the dicastery for the new evangelization, under the guidance of Archbishop Rino Fisichella, the Missionaries of Mercy will participate in the Mass presided by Pope Francis on 8th the Second Sunday of Easter, also called Sunday of Divine Mercy, at 10.30 am in the St. Peters Square. The participants will meet at the Pontifical Lateran University, where they hear a lecture by Cardinal Robert Sarah, Prefect of the Congregation for Divine Worship and the Discipline of the Sacraments, on the theme "Reconciliation: the Sacrament of Mercy" on 9th April at 10.30 am. Then there will be a meeting in the nearby apartment of the Vicariate, during which some missionaries will share their testimonies. Divided by linguistic groups, in the afternoon there will also be sharing in different Churches of Rome.
The group of Redemptorist priests will participate in all these activities.
Scalanews