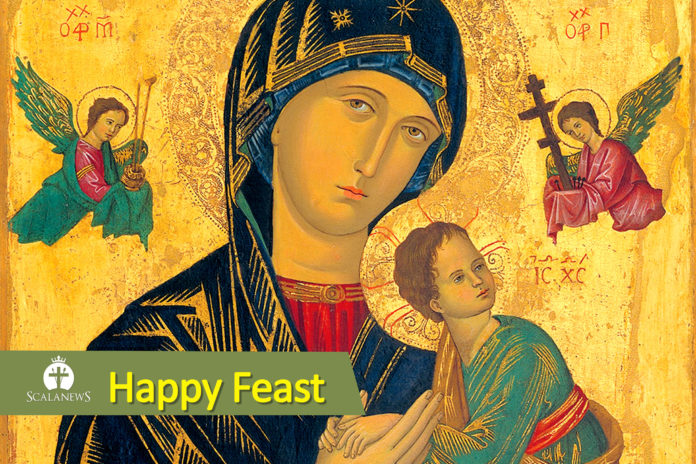 (Rome) – Scala News wishes you blessings of the Feast of Perpetual Help.  Once again we are reminded of our commitment to "making her known throughout the world".
The public veneration of the icon of the Mother of Perpetual Help began in the church of St. Alphonsus in Rome on April 26, 1866. This year the 152nd anniversary of the public veneration of the icon since it was given to the Redemptorists by Pope Pius IX.
See the link below to see the highlights of the celebrations at the Shrine of Mother Perpetual Help, Rome.