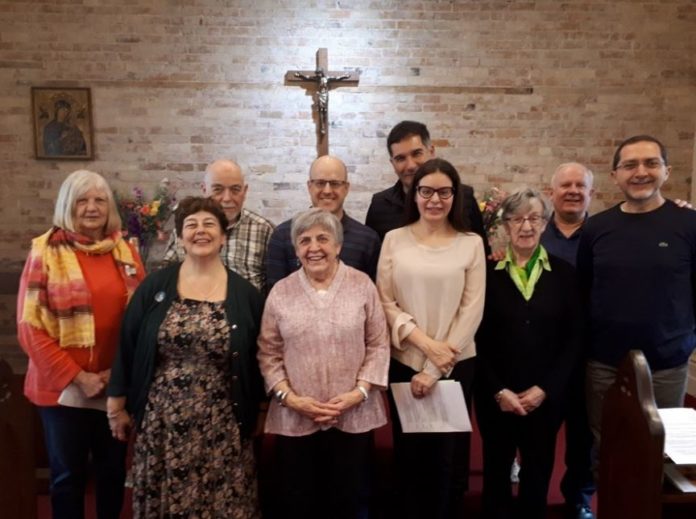 (Toronto, Canada) – From our earliest days, Redemptorists have always found ways to partner with lay people in order to proclaim God's plentiful redemption. In recent years we've returned to our roots and actively sought out men and women who might share in our charism. Rather than being seen as a sign of diminishment, it is instead an expression of hope, a desire to share with others something that is at our core – bringing good news to the poor. This was the inspiration for the re-born Toronto Associates' Circle formed this spring.
Toronto had, in fact, been home to an associates' circle before. For whatever reason, the group couldn't be sustained and ceased to function. However, a renewed interest by Redemptorists and a number of lay partners led to the revival of the group. Building on two solid preliminary meetings in early 2018, we held our foundational retreat on Saturday, May 5, 2018, under the direction of Anne Walsh, who is the Special Assistant for Partnership in Mission  Redemptorist Conference of North America (quite the title, if you ask me!).
Through prayer and reflection, we talked about what brought us to this day. Much of our reflection revolved around "story" – stories of St. Alphonsus Liguori, our own stories, stories of the Redemptorists who have impacted our lives. We also shared what first attracted us to the Redemptorists and their charism. Words such as "regular guys," "teachers of prayer," "sense of humour," "joyful," "compassionate," and "approachable" resonated with many.
We then pondered, in a general way, the four key pillars of Redemptorist spirituality – Incarnation, Redemption, Eucharist, and the Mother of God. In popular Redemptorist parlance, they were often spoken of as "Crib, Cross, Altar, and Mary." These mysteries and their relation to "plentiful redemption" will form the basic structure for the formation of our associates in the coming months.
By all accounts, it was an excellent day of reflection and promises great things in the future.
By Ed Eherer, C.Ss.R.
Community Connections – The Edmonton-Toronto Province