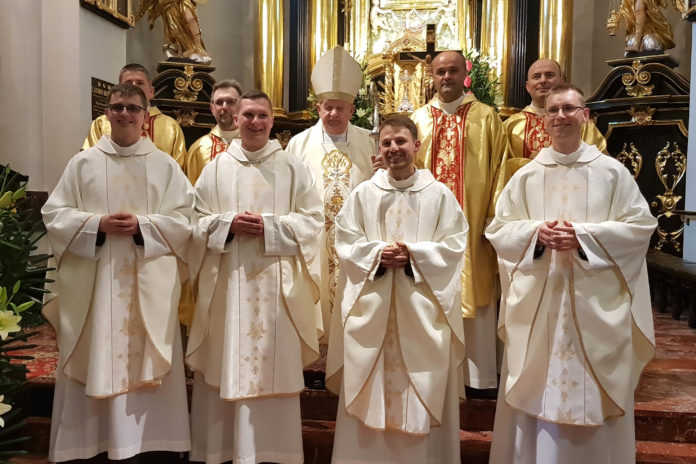 (Tuchów, Poland) Cardinal Stanislaw Dziwisz ordained four Redemptorist confreres in Tuchów, Poland on May 26th, 2018. In his homily, Cardinal Stanishlaw addressing the confreres said: "Be good and faithful servants of the Redemptive mission of Jesus Christ."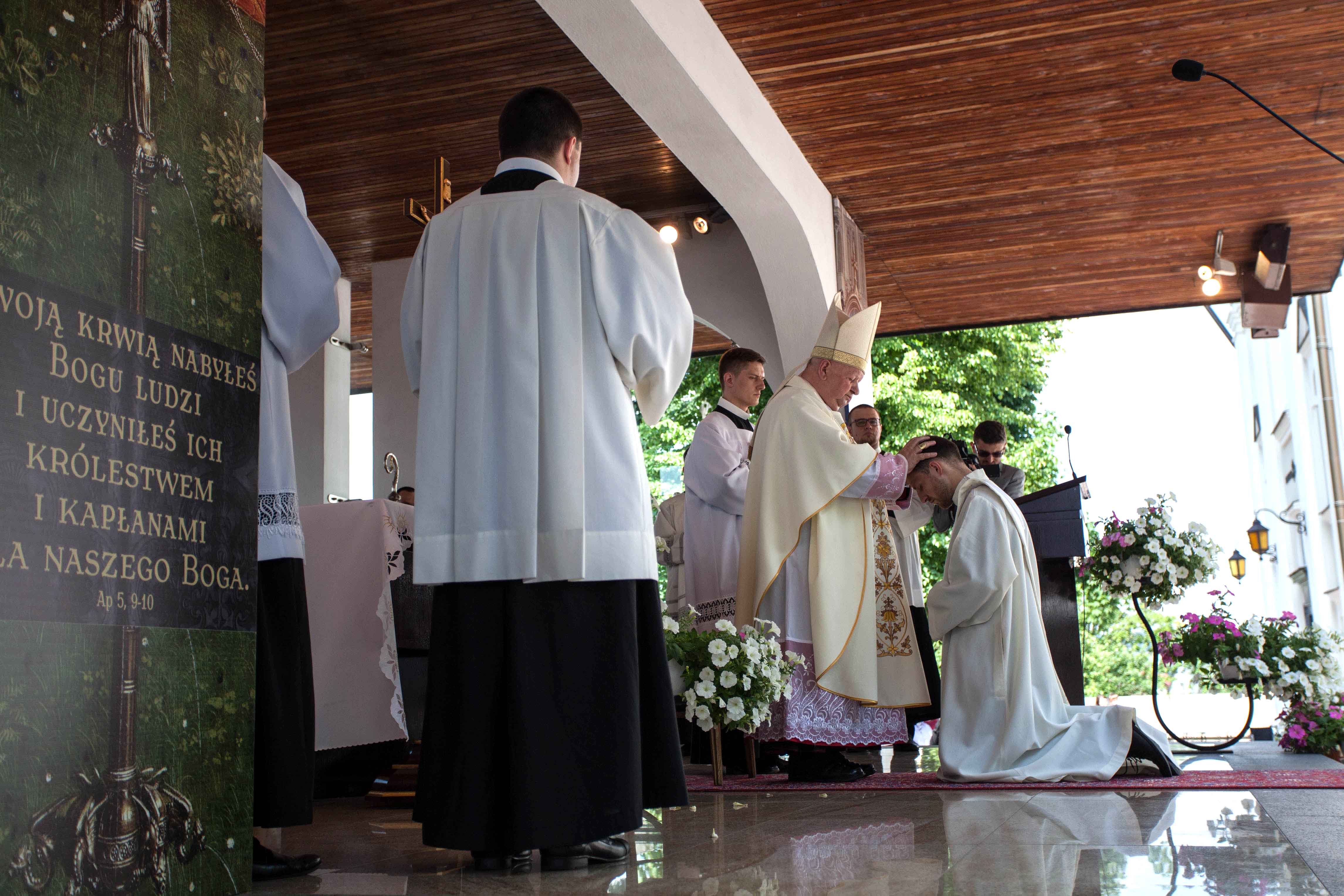 Cardinal Dziwisz had visited Tuchów a few times in the past, including a visit with Cardinal Karol Wojtyła (St. John Paul II) as his secretary, but he had never celebrated the Eucharist in the Shrine of Our Lady of Tuchów. This time the cardinal visited the shrine and ordained four Redemptorists.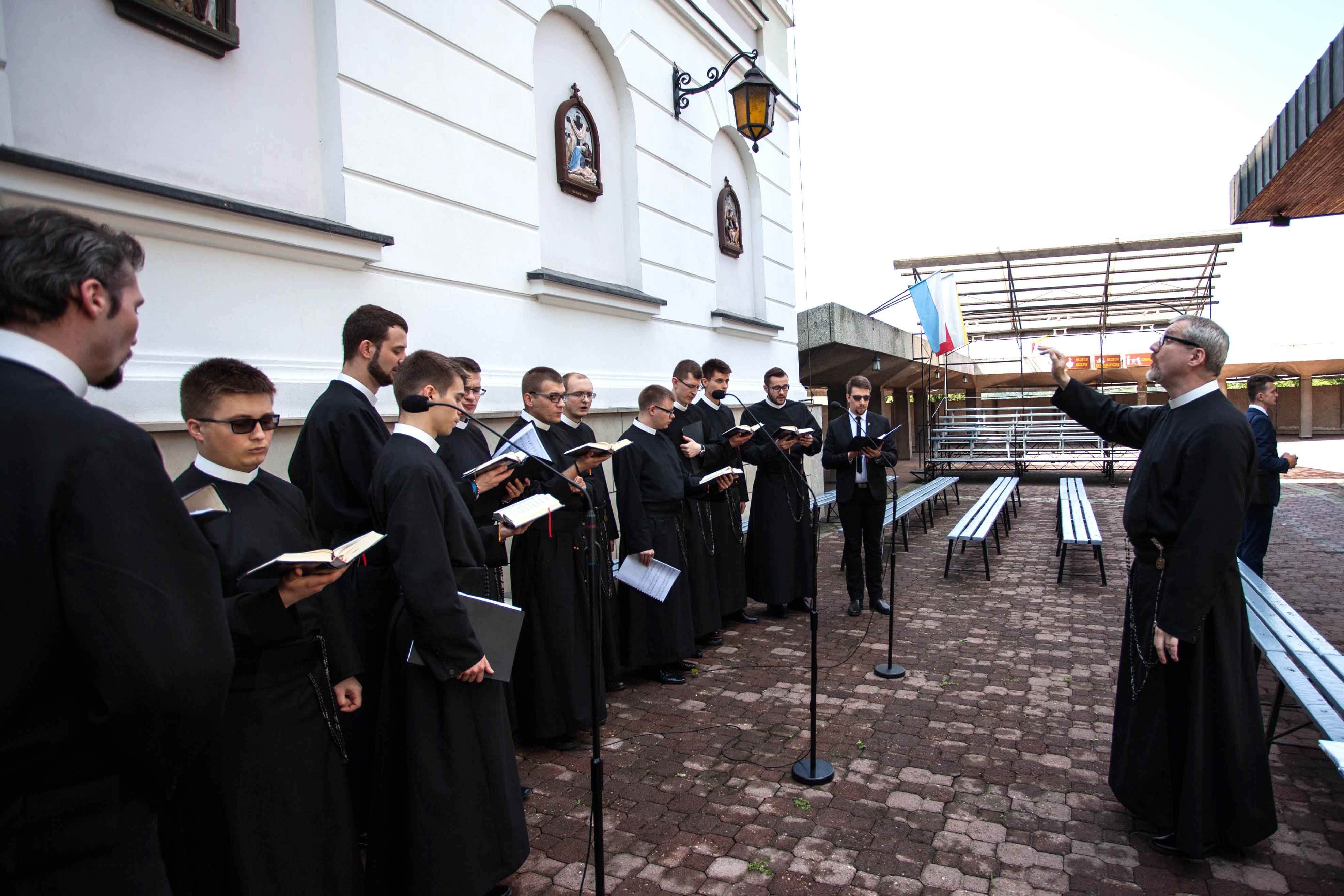 In his homily he also mentioned about the source of every vocation who is God himself, spoke about the duties of priests in the Church – understood as service – and the vocation of the Redemptorists to proclaim Jesus Christ, the only Redeemer of humankind, by their words and life – as mentioned in the first encyclical of St. John Paul II, Redemptor hominis.
Cardinal invited also everyone to visit the Center of St. John Paul II in Cracow wherein the lower church the pilgrims can find a mosaic (placed since February 2018) of the icon of Our Lady of Perpetual Help, who was greatly venerated by the Pope.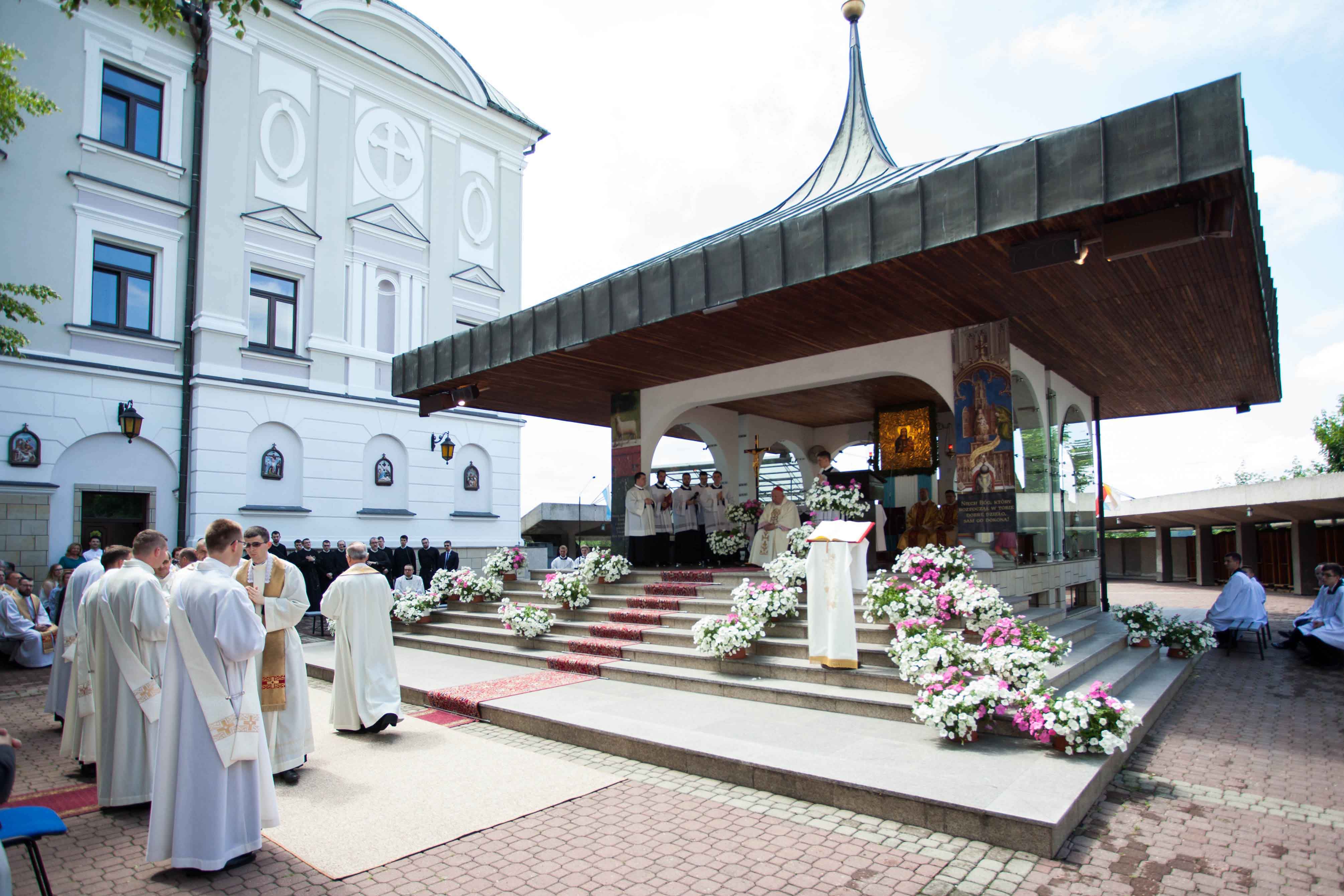 Newly ordained Fathers Adam Dudek, Dominik Jurek, Tymoteusz Macioszek i Krzysztof Wąsiewicz – will work in the Redemptorist parishes – in Munich, Germany and in Poland: Elbląg, Szczecinek, and Głogów. We wish them God's blessings in all their ministries.
Fr. Mariusz Mazurkiewicz CSsR, Poland