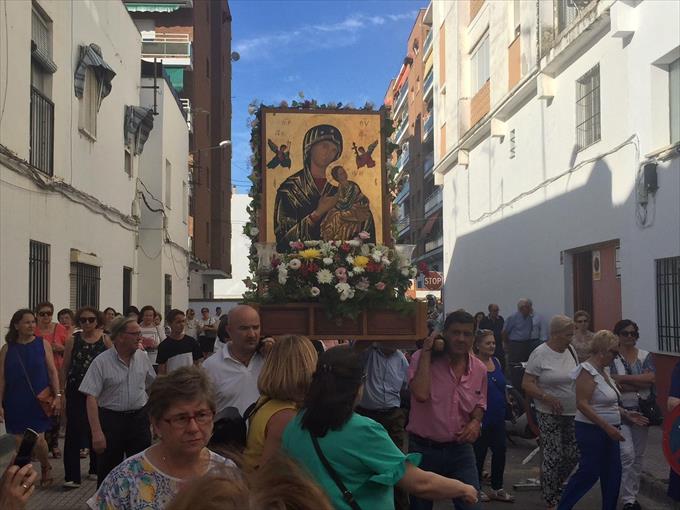 (Mérida, Spain) – Since last June 27, the parish of Perpetual Help of Mérida has a new resource centre for the development of training courses for unemployed women and young people in the city, especially for those who are beneficiaries of Caritas of the Parish.
The inauguration of the centre, in via Oliva a Mérida, took place last Wednesday with several events that began with the procession of the icon of the Mother of Perpetual Help. The icon was carried in procession towards the social centre in which many parishioners participated as the musical group 'Nostra Signora Della Pace' accompanied the procession. Subsequently, the Eucharist was presided by the parish priest Víctor Ballesteros. The events ended with a 'wine of honour' attended by the parishioners and those who are close to this parish community.
The parish priest of Perpetual Help was very happy to have succeeded in realizing a social project that counted on the donations of individuals and on the collaboration of many volunteers to finance it. "More than fulfilling a dream, a dream begins here that we have to give support and life, with a project of participation and service, to the people who really need it," said Víctor Ballesteros CSsR.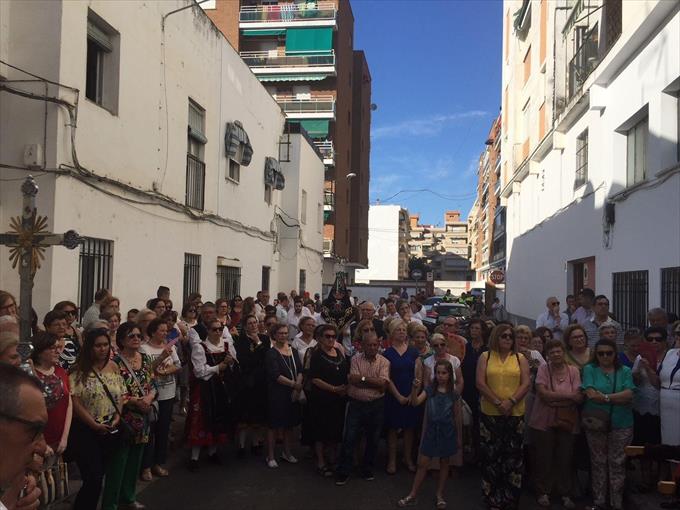 It is worth mentioning that it was in November 1960, the Redemptorist Missionaries took the first steps to found a mission in Extremadura. Seven years later, the missionaries received the proposal to manage a parish and so began the Parish of Perpetual Help, which was inaugurated on September 8, 1967. Because of the missionary and evangelizing nature of the community, it was decided to erect the Church on the outskirts of the city. There, provisionally, the first church of the missionaries was set up, which gave way to the next parish of Perpetual Help, in honour of the Virgin of the Redemptorist Missionaries.
(From elperiodicoextremadura.com)