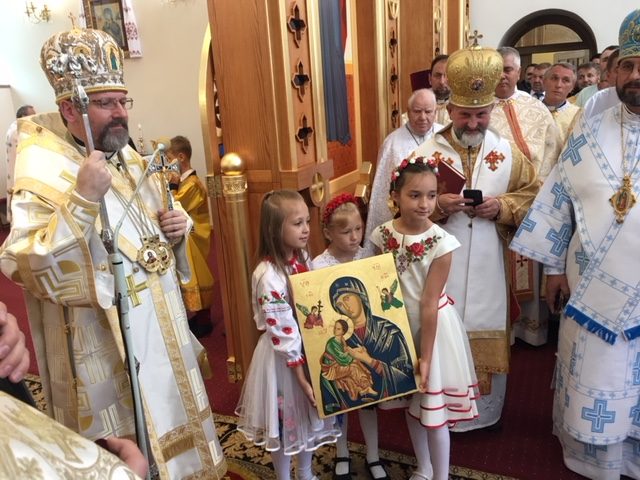 (Ternopil, Ukraine) – The Major Archbishop of the Ukrainian Greek Catholic Church Swiatosław Szewczuk announced in Ternopil in Ukraine on July 1, 2018, the decision of the synod of bishops that the first Sunday of July will be celebrated as the Feast of Our Lady of Perpetual Help. About 6,000 faithful gathered for this great ceremony in Ternopil.
In the sermon, Archbishop Szewczuk pointed out that according to the Scriptures, we discover that our God is a God who always offers his help in a constant way. He comes to help every man and never gets tired. Even before we ask, He is already helping. And Mary does the same. The Redemptorists draw strength and inspiration from Our Mother of Perpetual Help, fulfilling the mission of proclaiming abundant redemption. The archbishop referred to the current difficult situation in Ukraine, where the war has been going on for four years. He declared that they sent thousands of paintings in these areas to witness the hope in the answer to God. The Metropolitan has entrusted to the protection of Mary his compatriots who travel abroad in many in search of safer living conditions and also for the future of their homeland.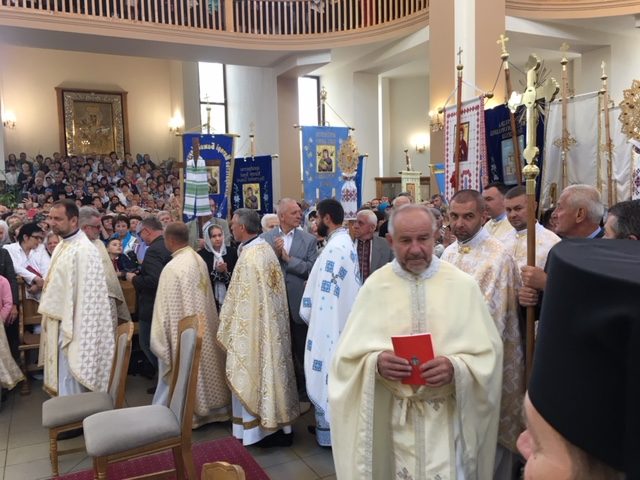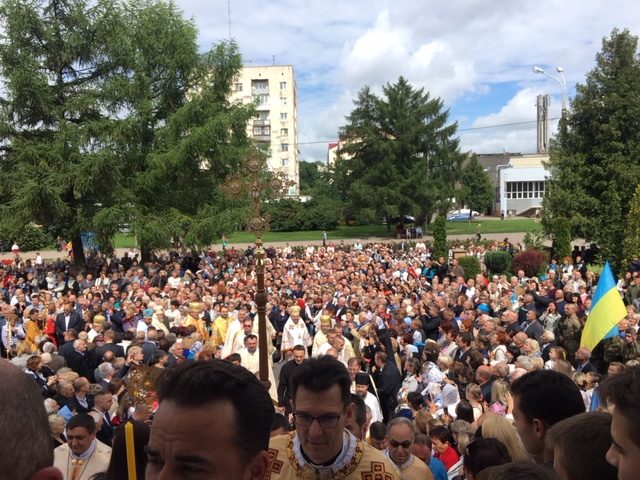 The ceremony was attended also by Redemptorists from outside of Ukraine: Father Johannes Römelt, CRE coordinator, Father José Luis Bartolomé, Provincial of Madrid, Fr Janusz Sok, Provincial of Warsaw and Father Eugeniusz Karpiel, who for many years prepared and disseminated copies of the icon of Our Mother of Perpetual Help.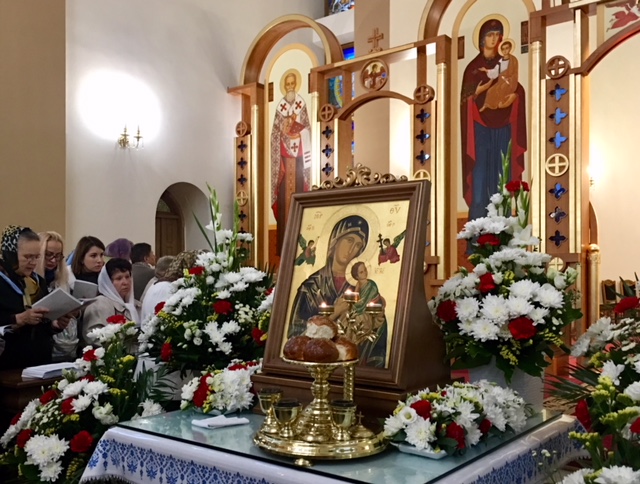 The Redemptorists of the Greek-Catholic rite have been present in Ukraine since 1913 (the foundation of the Belgian province). Currently, the Province of Lviv has 115 members. There are 19 candidates in formation. From the beginning, the Ukrainian Redemptorists have served in the areas covered by the war. They also operate in the areas occupied by Russia in the Crimea. In general, they have 14 communities and five institutions outside of Ukraine. The Archconfraternity of Our Mother of Perpetual Help is active since 1927, and today with tens of thousands of members it is very popular among the laity. Among the bishops of the Greek-Catholic church, eight come from the Congregation of the Most Holy Redeemer.
Fr Janusz Sok, C.Ss.R., Warsaw