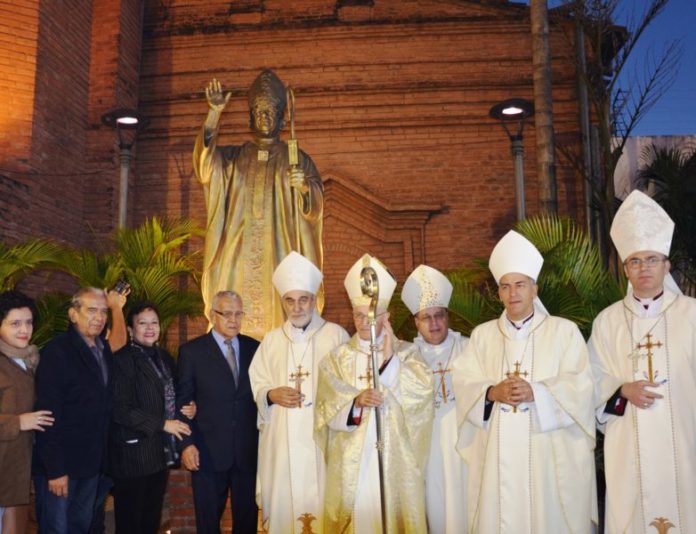 (Santa Cruz, Bolivia) – A monument of Cardinal Julio Terrazas CSsR was inaugurated as a tribute to the Cardinal's missionary witness and being a driving force for the realization of this important continental ecclesial event, the 5th American Missionary Congress which was held from 10 to 14 July 2018 at Santa Cruz de la Sierra, Bolivia.
The Mass was attended by 90 bishops, two cardinals, the new Bolivian cardinal, Toribio Ticona, 450 priests, 1,306 delegates from the 24 countries of America, 110 expert speakers, 245 volunteers and 1,203 missionary delegates from 18 ecclesiastical jurisdictions of Bolivia.  At the end of the Holy Mass, they inaugurated the monument, a statue of Cardinal Julio Terrazas Sandóval, who had died in 2015.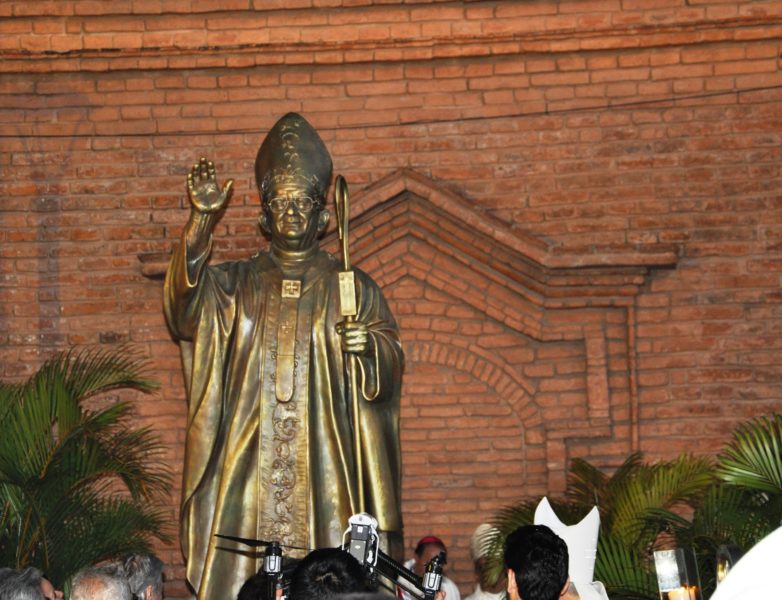 During the blessing of the statue, Monsignor Sergio Gualberti, Archbishop of the Archdiocese of Santa Cruz de la Sierra (Bolivia), highlighted the person of the great missionary, Cardinal Julio Terrazas "Servant of all", as was his motto and thanked the authorities "for this recognition to a servant of all, especially to the last". He also emphasized the presence of Cardinal Toribio Porco Ticona as "El Ahijado" (the godson) by Cardinal Terrazas.
The statue of Cardinal was made by the artist from Santa Cruz, Heberth Román and is now on display in the west wing of the Cathedral of San Lorenzo in the city of Santa Cruz de la Sierra.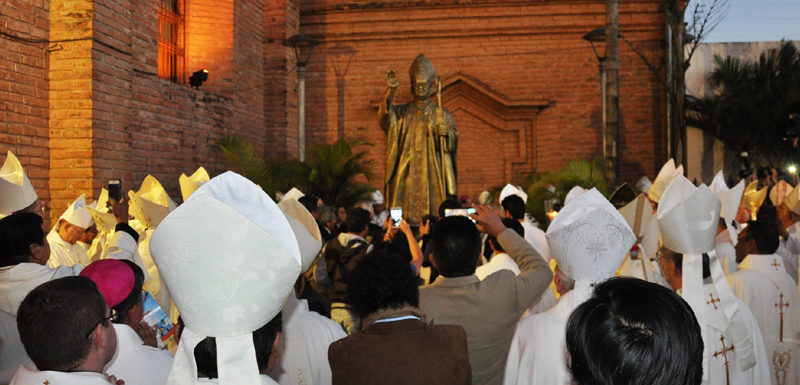 "The Church must walk and reach to all people so that the glory of God can reach even to the smallest, the most abandoned," the Redemptorist Cardinal said when he greeted the community of Santa Cruz de la Sierra in Bolivia, during the Mass in which the diocese wanted to celebrate the person and to greet him, who left in May 2013 due to his old age.