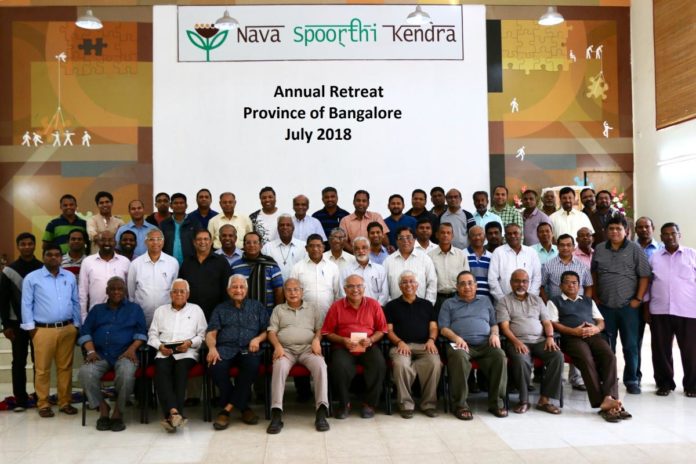 (Bangalore, India) The second batch of the annual Retreat for the Province of Bangalore was held between 16th – 20th July 2018 at NSK.  We were 68 participants and it was preached by Fr. Juventius Andrade, CSsR.  His scholarly and range of experience as a General consultor enhanced him better that he could give his convictions as zealous as he could.  Various examples of our confreres that he quoted from different parts of the world were really inspiring, at time challenging.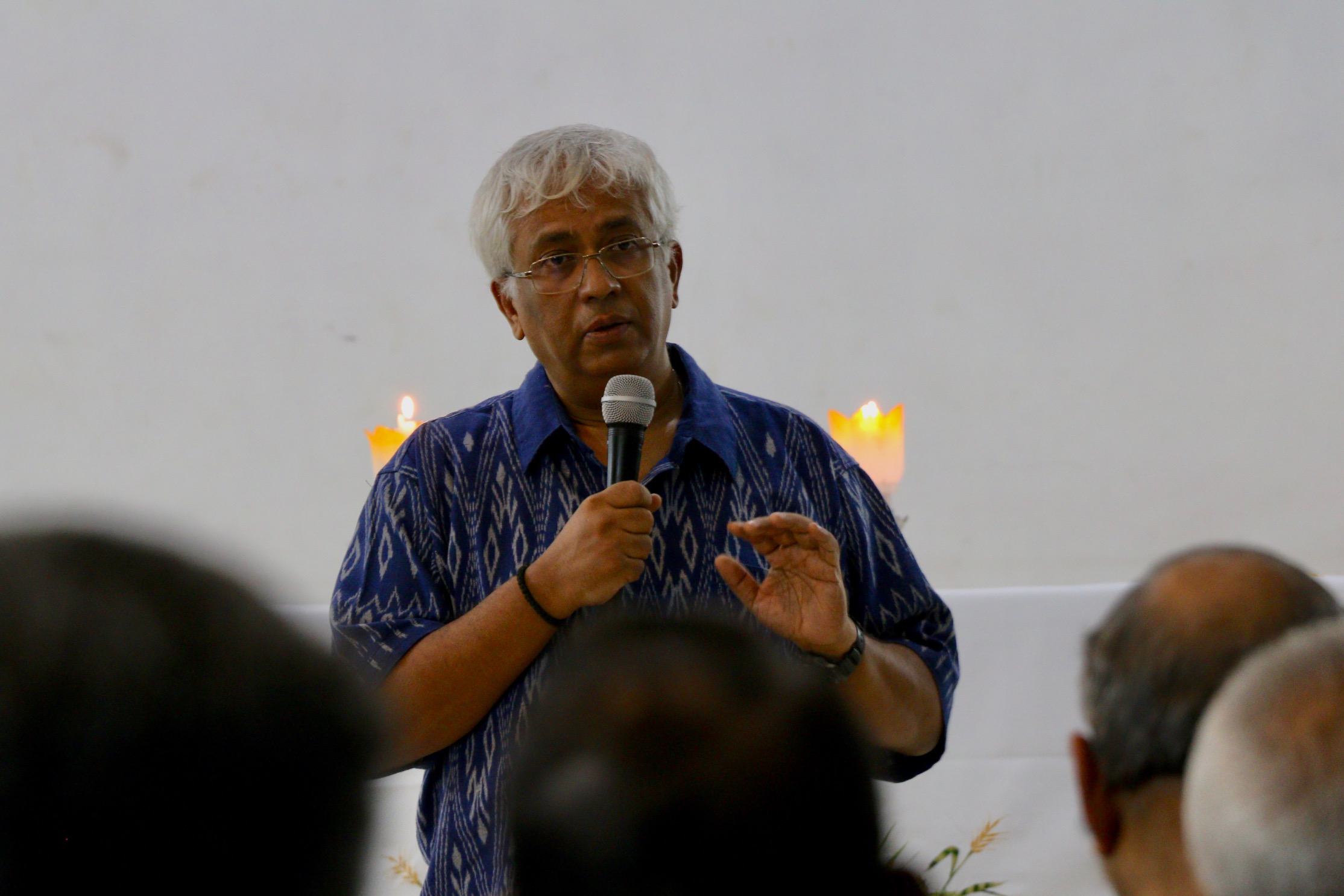 Reflections were centered around the theme of the General Chapter especially focused on "Abundant Redemption and Abandoned Poor".  Each part of the theme was reflected from the Redemptorist lens that is to be applied to our Redemptorist way of life: individually, as a community and as a province. The questions at the end of each talk were challenging, that called us to do a sincere self-audit of one's life.  The Redeemer – Redemption – Redemptorist were the pivotal point of the Retreat.
The Morning meditations on our Blessed and Servants of God and the evening guided meditations kept us in prayerful ambiance.  Especially, the meditation on "The Rite of Ordination" during which we could really re-live through our Ordination ceremony and re-emphasize our commitment to the Lord and to his people was impactful.  The whole program helped us to renew our vows sincerely.
The challenge is to make this experience into a process (all through our life).  For this, we need to make a conscientious human effort while depending on the providential blessing from God the Father, the Son and the Holy Spirit along with the Perpetual Help from our Beloved Mother Mary and the constant intercession of our confreres in heaven.
We sincerely thank Fr. Provincial and the Council for organizing this retreat and the NSK community for all the arrangements.
Fr. James Kumar, C.Ss.R.