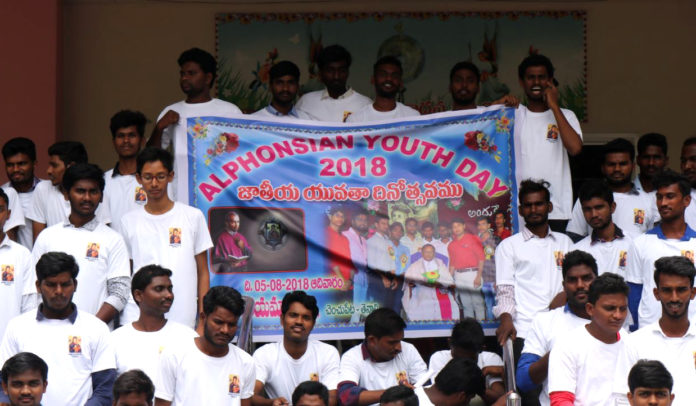 (Tenali, India) The Redemptorist Youth of Tenali Parish celebrated the Alphonsian Youth day on 5th of August 2018. The CCBI (Conference of Catholic Bishops, India) and The TCBC (Telugu Catholic Bishops Council) had announced on the 5th of August to be celebrated as Youth Day.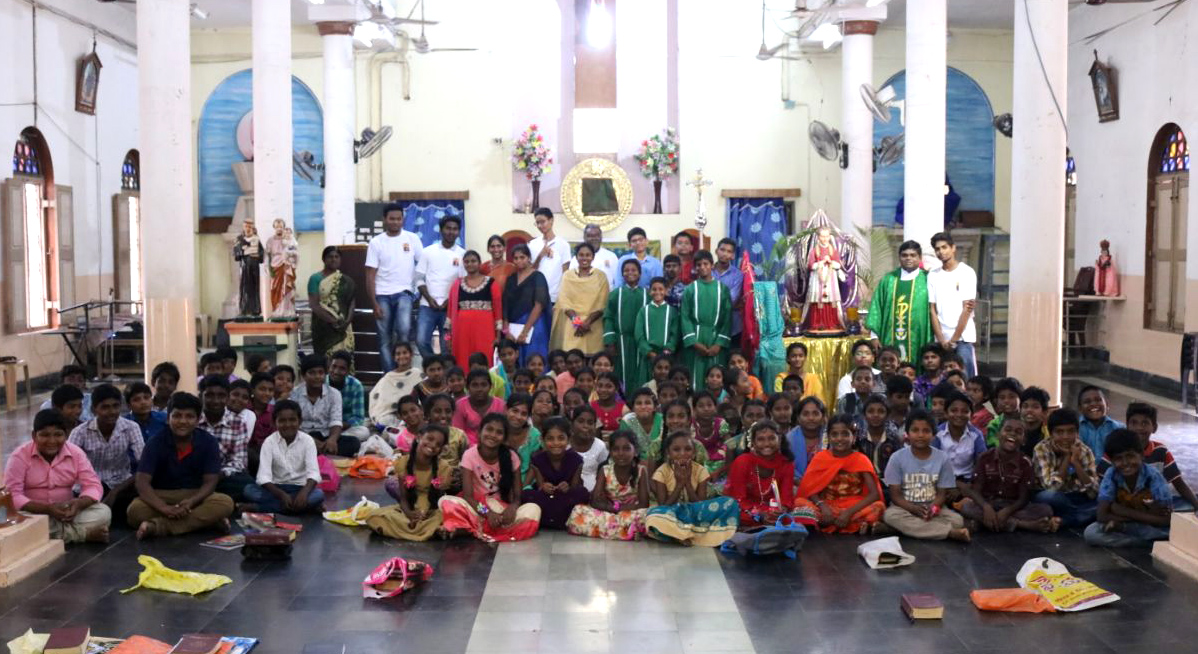 As the feast of St. Alphonsus was celebrated on 1st of August, with the idea to give the Youth Day a Redemptorist flavour, we entitled the program as the "Alphonsian Youth Day". There were about 100 youth of the parish who participated in this event.
The day began with the Eucharistic Celebration presided over by Rev. Fr. Vijayanand, which made the occasion gracious. We thank all the parishioners for their valuable prayers and continuous support to the youth of our parish.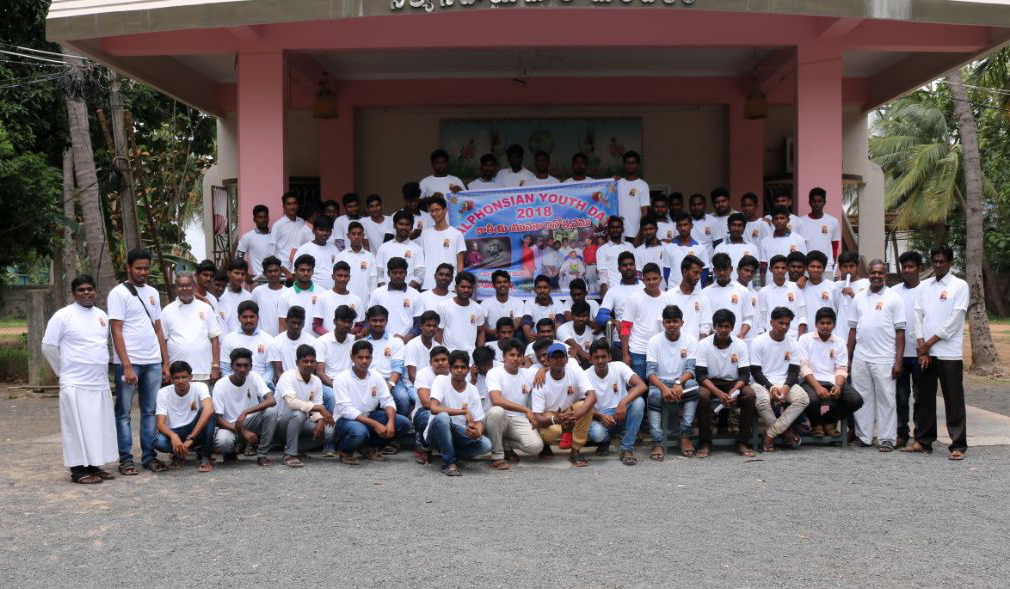 The best gift of the day was the T-shirts given to the youth which had the logo of Our Mother of Perpetual Help on the front and the Redemptorist Saints on the other side.
Thereafter we had a variety of sports. Meeting and mingling with the youth of our Parish was an enriching experience. We hope to have more of this kind of youth meetings to strengthen our faith and deepen our sense of unity as a body belonging to the Universal Church.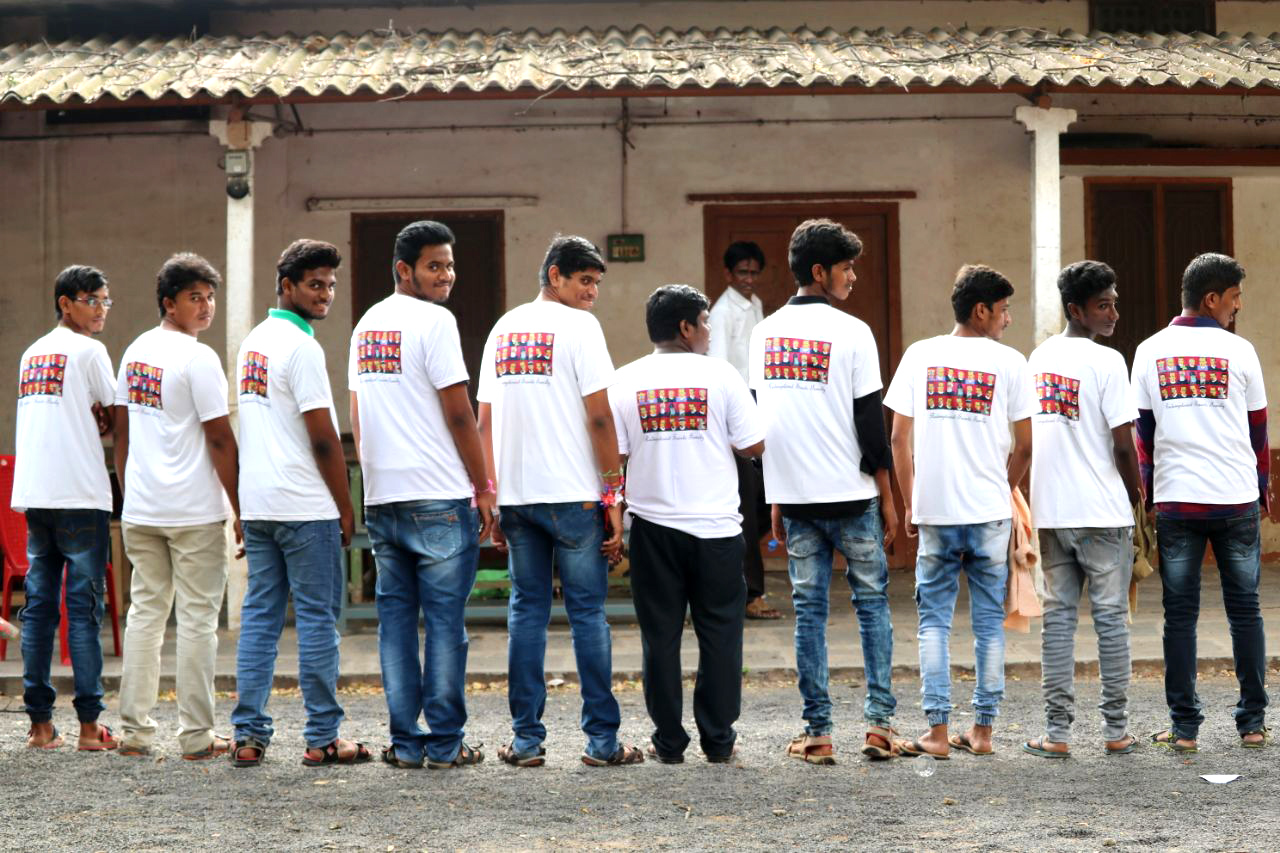 Anudeep Ande
Redemptorist Youth, Tenali