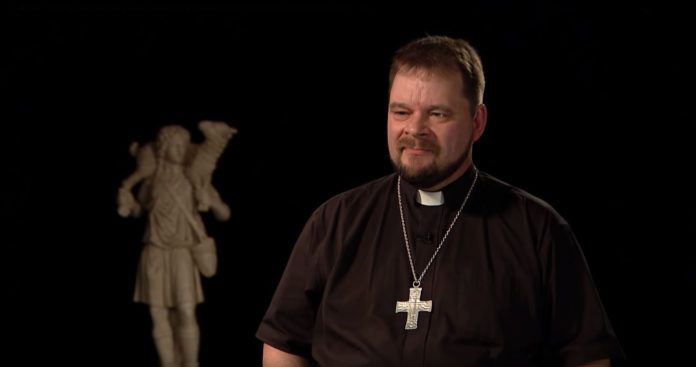 (Canada) Newly appointed Redemptorist Bishop Jon Hansen shares a little of his personal life, background and his ministry to the First Nations people of Canada with the CEO of Salt and Light Catholic Media Foundation, Fr. Thomas Rosica, CSB in an episode of Witness broadcast on Salt & Light TV.
Q. Where are you from and why you chose the Redemptorist way of life to answer God's call?
A. Well, I grew up in Edmonton and shortly my parents moved to Grande Prairie in Alberta. In Grande Prairie there was only one church in town, the Redemptorists were looking after the local parish. So, the Redemptorists were part of my family, my upbringing right from as far back as I can remember. And so, when I started to feel the pull towards the vocation the first call was not to the priesthood but to the Redemptorists.
Q. What is about the Redemptorists, especially the founder St. Alphonsus and the devotion to the Mother of Perpetual Help?
A. As a young person, the first thing I noticed about them was that they were very close to the people, they often be in our living room around our dinner table, we played cards and ate together… when I was thinking about religious vocation naturally gravitated towards that, the community life they offered, the closeness they showed as part of their Charism.
Q. What do you remember from your theology studies at St. Michael's College, Toronto?
A. St. Michael's was a great school. It was very personable, got to know all the course very well, living in a student house with the Redemptorists and connecting with other religious orders in a city. It was a time of great friendships and a lot of fun, good academics and received a lot of support from home and the college.
Q. When was your ordination and how was the initial priestly ministry and the ministry?
A. I was first a deacon in Sudbury and was ordained a priest and spent few months in Sudbury and then went off to St. John's, Newfoundland in the first year of my priesthood. Then I went back to Toronto and I was an associate pastor in St. Patrick's Parish Church. And I became the director of the programs of St. Patrick's Church for several years before moving into the formation where Redemptorists looked after the students. etc
To watch the whole interview please click the link below: